If you don't know how to bypass activation locks and are dealing with one right now, stop worrying about it. SafeUnlocks has now developed the best iPad activation removal tool to deactivate this security feature without jailbreaking the device. Our third-party unlocking service is the best option on the market to permanently eliminate the activation lock on iPads, iPhones, and other Apple devices.
Removing the iCloud Activation Lock on an iPad Directly with Apple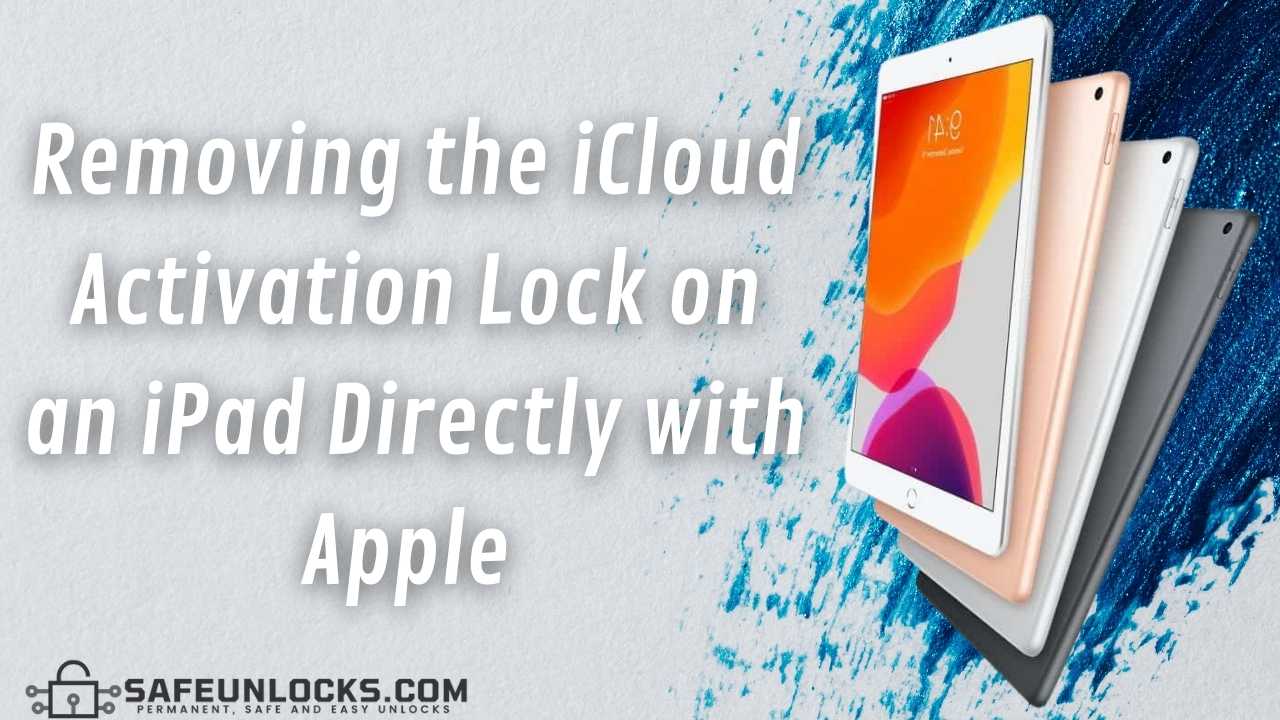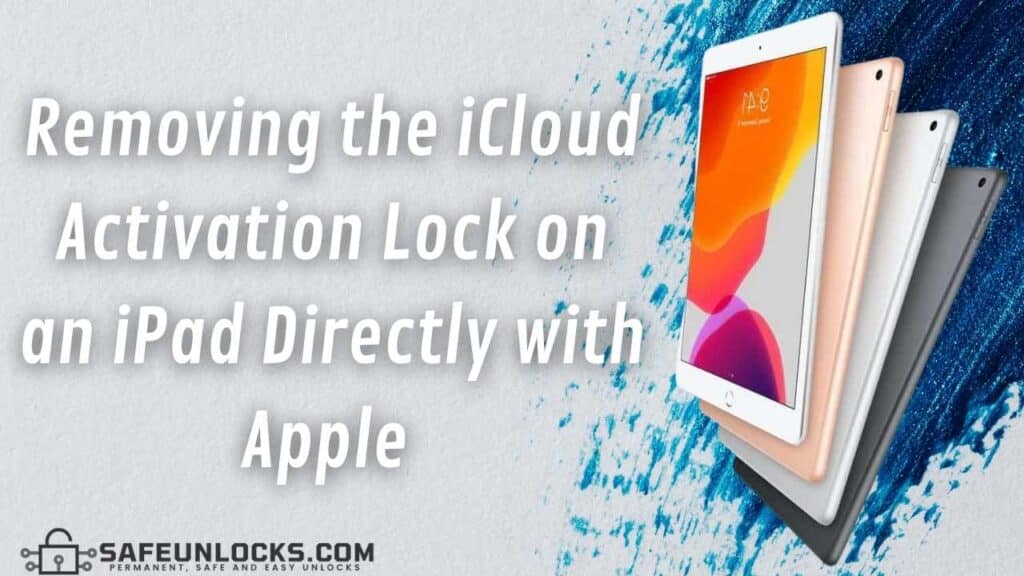 If you don't have your Apple ID and password to deactivate the iCloud lock screen and are having issues getting access to your account, you can always make an unlocking request to Apple's support team so that they check your case and eliminate the activation lock. However, you should take into account that:
It is a must to be the original owner of the iPhone or iPad to be unlocked.
All the information on your device will be completely and permanently erased, so if you don't have a backup on your iCloud account you will lose all data stored on the device.
The iPhone or iPad can't be in lost mode.
They can deny your unlocking request if they see something weird and you might be asked to present supporting documentation if needed (like a receipt or proof of purchase).
The process will take some time while they receive the request, authorize it, and process it.
Can Apple Remove an Activation Lock Without the Previous Owner?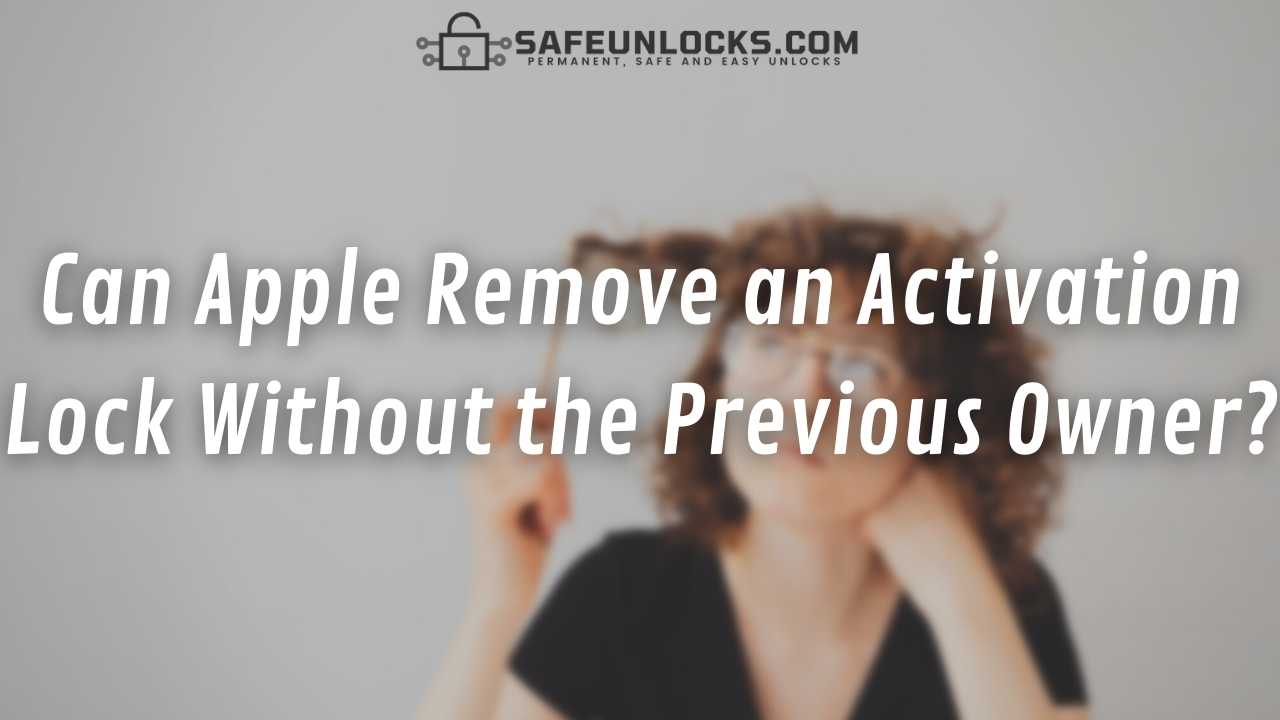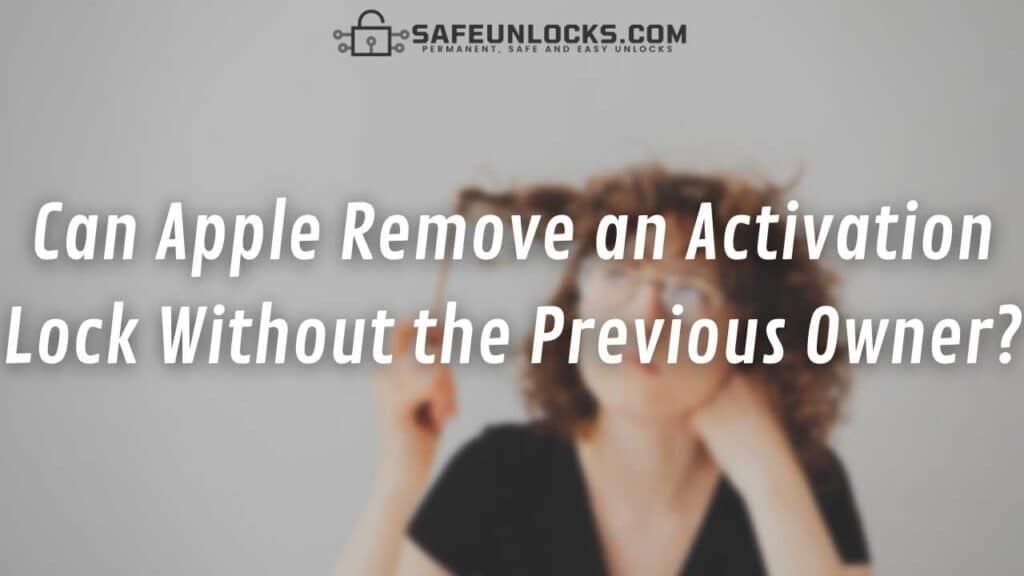 This is going to be a resounding no, Apple's support will only help you to remove the activation lock if you are the original owner of the device, so if you happened to buy a second-hand device that came locked, unfortunately, it won't be possible for them to help.
However, this is not a problem anymore thanks to SafeUnlocks' unlocking software that can take care of your activation lock screen in a matter of minutes, keep reading to know how!
How to Unlock an iPad using iCloud
There is an option for those who don't remember their credentials to enter them on the locked iPhone or iPad but that does have the iCloud account opened in a trusted device. If this is your case, all you have to do is to delete the iPhone you want to unlock from the iOS devices associated with your iCloud directly from the account.
To do so, you just have to access your iCloud account by going to iCloud.com, clicking on "my devices", selecting the device you want to erase, and eliminating it from your account. After this, your iPad shouldn't be locked anymore because is no longer associated with iCloud (this also works for used devices, you can ask the previous owner to do this on their account so that they unlock the handset you purchased).
Is it Recommendable to Bypass iCloud Activation Locks?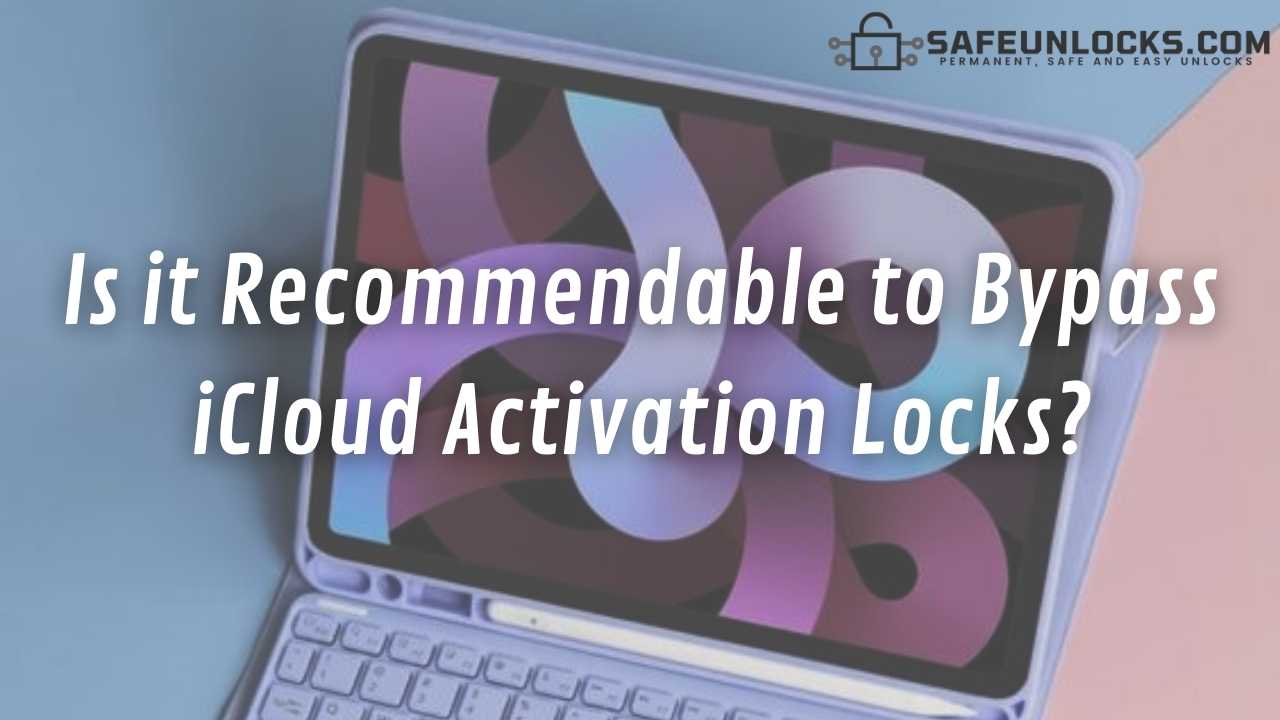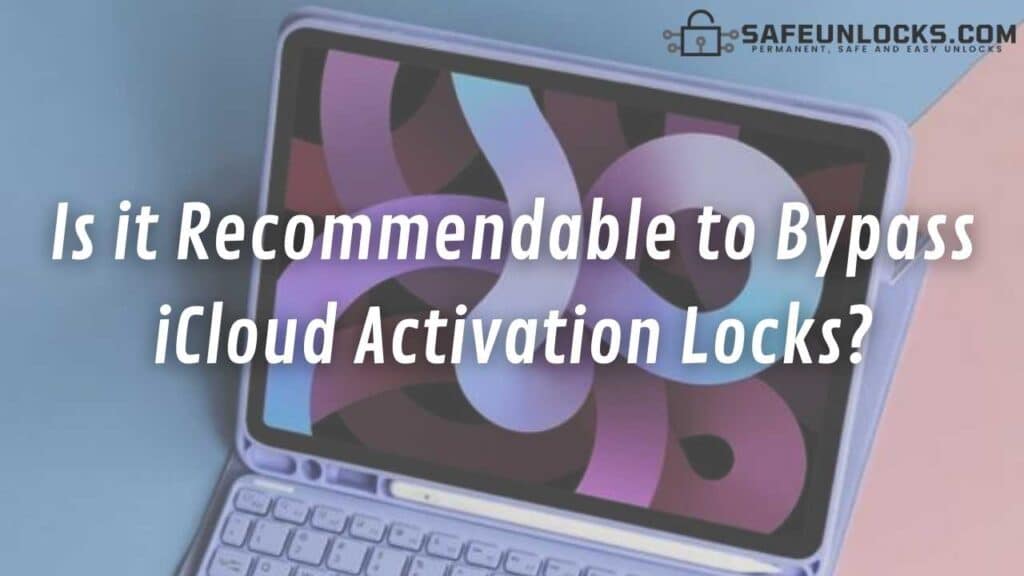 It is not recommendable to bypass activation locks for the simple reason that a bypass is a temporary solution, when you are bypassing a lock you are just passing over the device's security protocols, but you are not deactivating or removing those protocols.
The issue here is that if you get past activation locks without really eliminating them, as soon as you try to do something on the phone like updating it, reactivating it, eliminating "find my iPhone", factory resetting it, etc., the lock screen will appear again and again because the lock was never really eliminated.
A lot of online tools will help you bypass the activation lock of your Apple device, but only SafeUnlocks offers a way to remove activation locks completely and permanently (this bypass procedure is actually what allows websites to lock again your iPad if you stop paying the monthly charges for a subscription or membership with them).
Can you Factory Reset an Activation-Locked iPad?
The first idea that comes to people's minds when they want to eliminate an activation lock on iPads is to just factory reset the device. However, let's remember that if the activation lock screen is already activated there is no way to access the device's settings app, and even if you found a way to factory reset the device, it is good to take into account that the activation lock is a feature to protect the iOS device, so if the system a forced reset, it will still ask for this authentication (it is also a very dangerous method).
How to Remove Activation Lock without Apple ID and Password?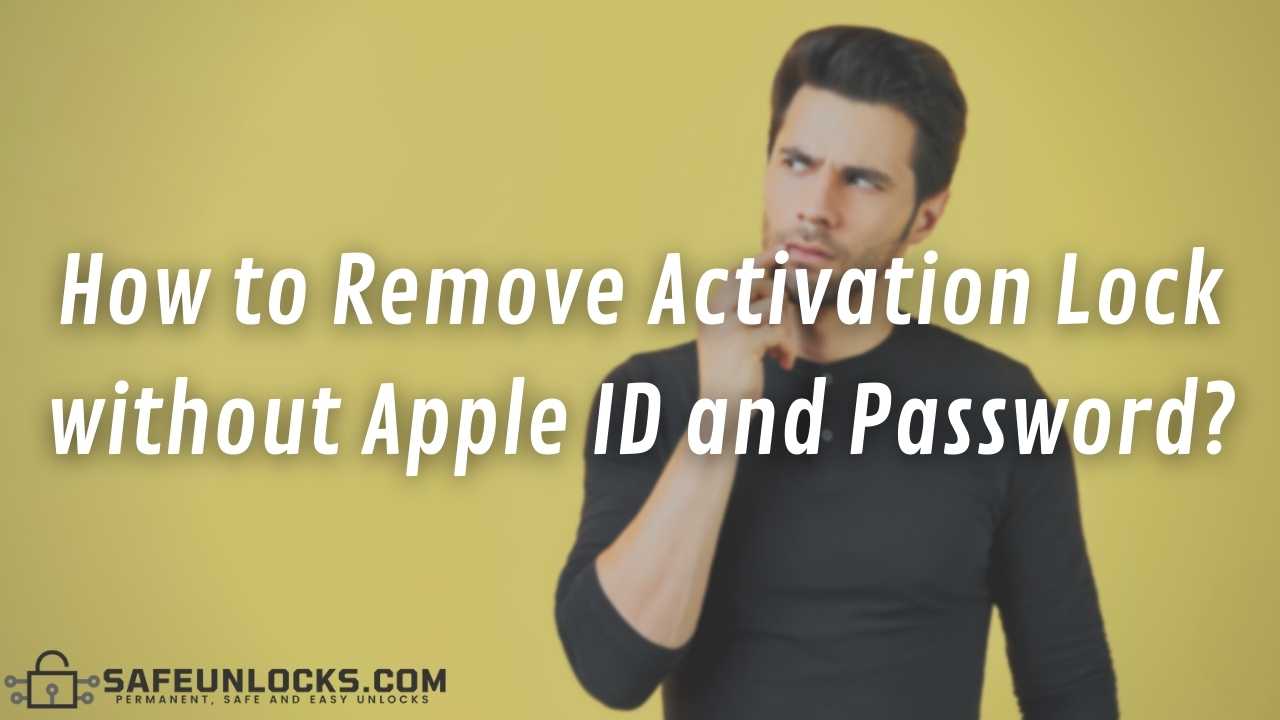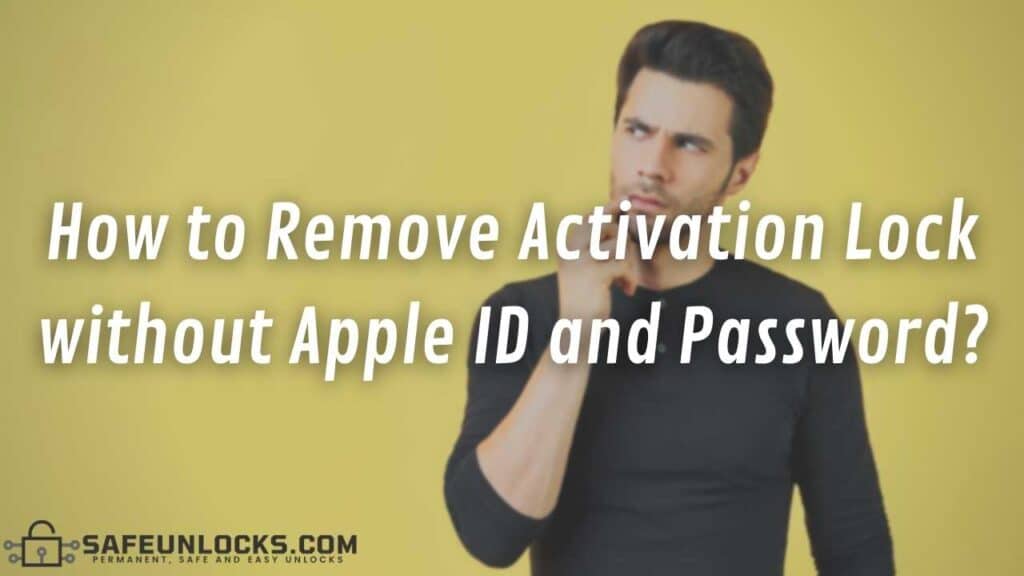 If you want to root out the activation lock on your iPad or iPhone without having your Apple ID username and password, SafeUnlocks is the best option you have. All you need is a stable WiFi connection and a valid email address (if you are trying to unlock an iPhone or a cellular iPad you also need the device's IMEI number).
Now, if you happened to buy a used iPad and are a legitimate owner but the device is registered under another name, it is okay, our unlocking tool is available for people with second-hand phones and you won't need to insert any passcode.
All you have to do is go to SafeUnlocks.com and select "iCloud unlock" from the options in the services tab. You will be asked for basic information, and then you will be given the steps to remove the lock from the comfort of your home.
Best iPad Activation Lock Removal Service? SafeUnlocks!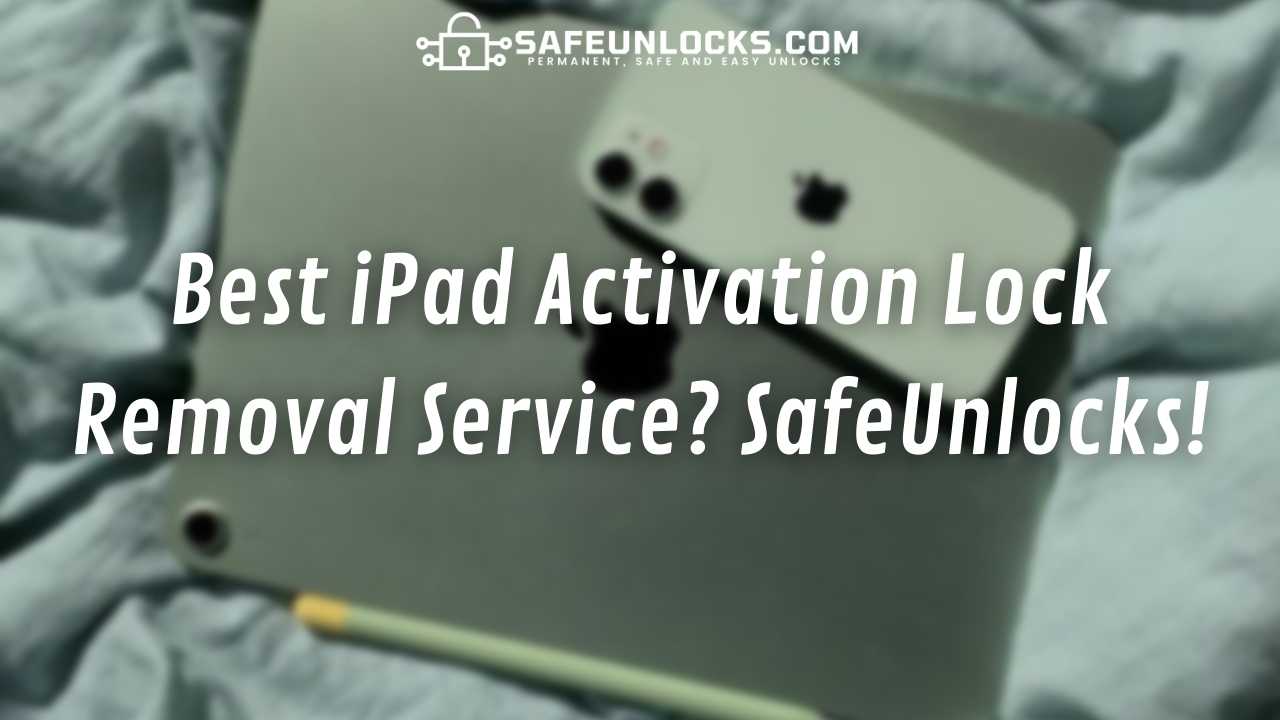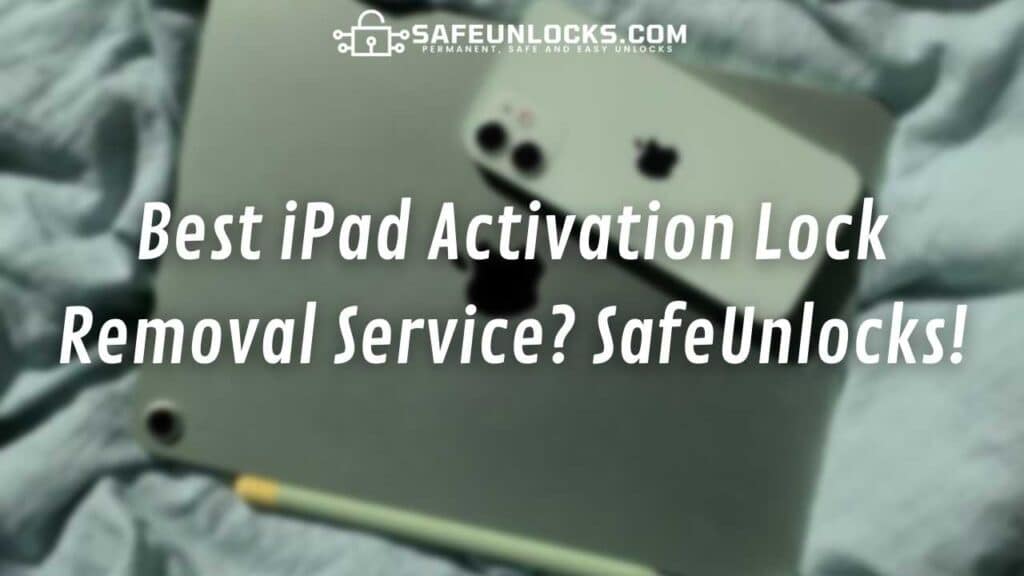 Our unlocking tool is easy to use, you don't need technical skills, and you can perfectly unlock your phone without knowing a lot about this because the software automatically does all the processes and you are given clear instructions.
This service only costs $1 per unlocked device; there are no additional fees, and in a couple of minutes, you won't be stuck with a useless iPad anymore.
The unlock is 100% online and has high compatibility with not only your iPad but with iPhones and Apple watches.
This tool is safe to use and can unlock your iPad without losing access to any of its features. Removing the activation lock on iPad does not damage or impact the device's performance.