Forgetting your password or buying a locked phone is not unusual at all, that's why SafeUnlocks has launched the safest, easiest, fastest, and most effective activation lock removal iPhone and iPad tool on the internet. Get to know our lifesaving software and get rid of your iPhone's iCloud lock in a matter of minutes.
What is the Activation Lock on iCloud?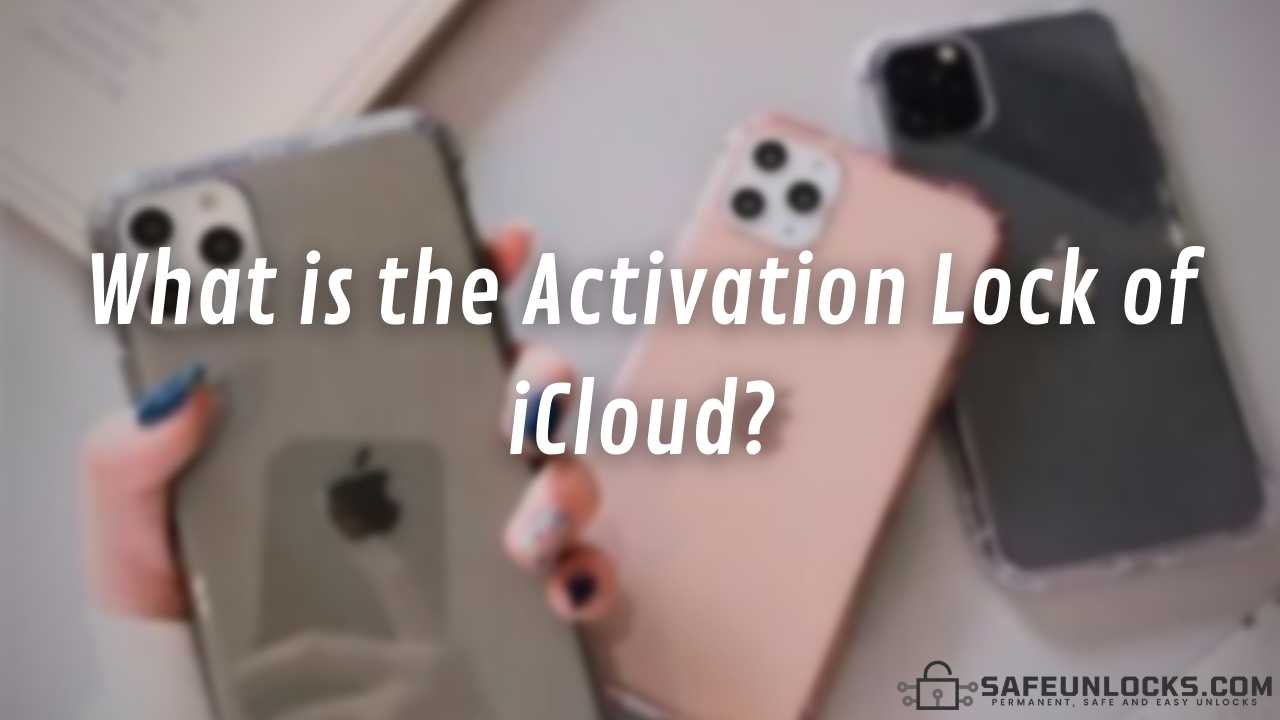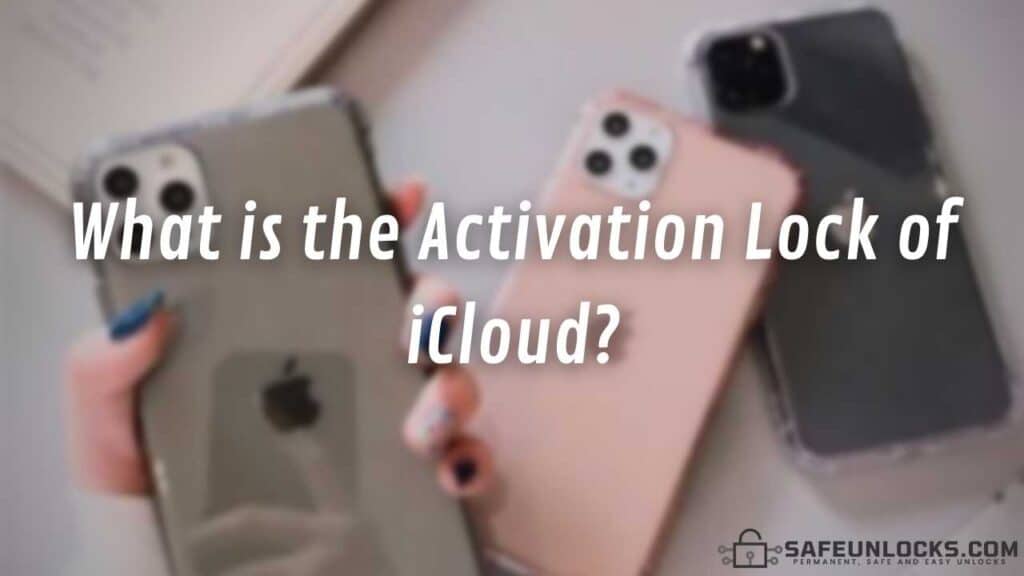 The activation lock in iCloud is a security feature implemented in iOS devices to protect the owner's private information. This is very important because privacy protection and user security are two aspects that distinguish the brand and that make it so attractive to most Apple customers.
For example, in the event that an iPhone is stolen, a third party could access the original owner's personal information, banking information, passwords, etc., but this lock (which is automatically enabled thanks to the "Find My iPhone" app) will ask the person to authenticate their identity by entering the Apple ID password of the iCloud account associated with the device. All in all, this is a pretty effective measure and, in most cases, has helped Apple users.
Why would Users try to Bypass the iCloud Lock?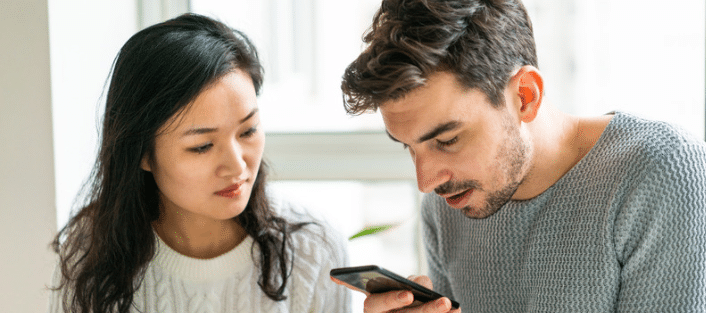 There are certain situations in which this lock is a disadvantage, most users that visit our website look forward to unlocking their phone because:
Is it Possible to Remove the Activation Lock on iPhone?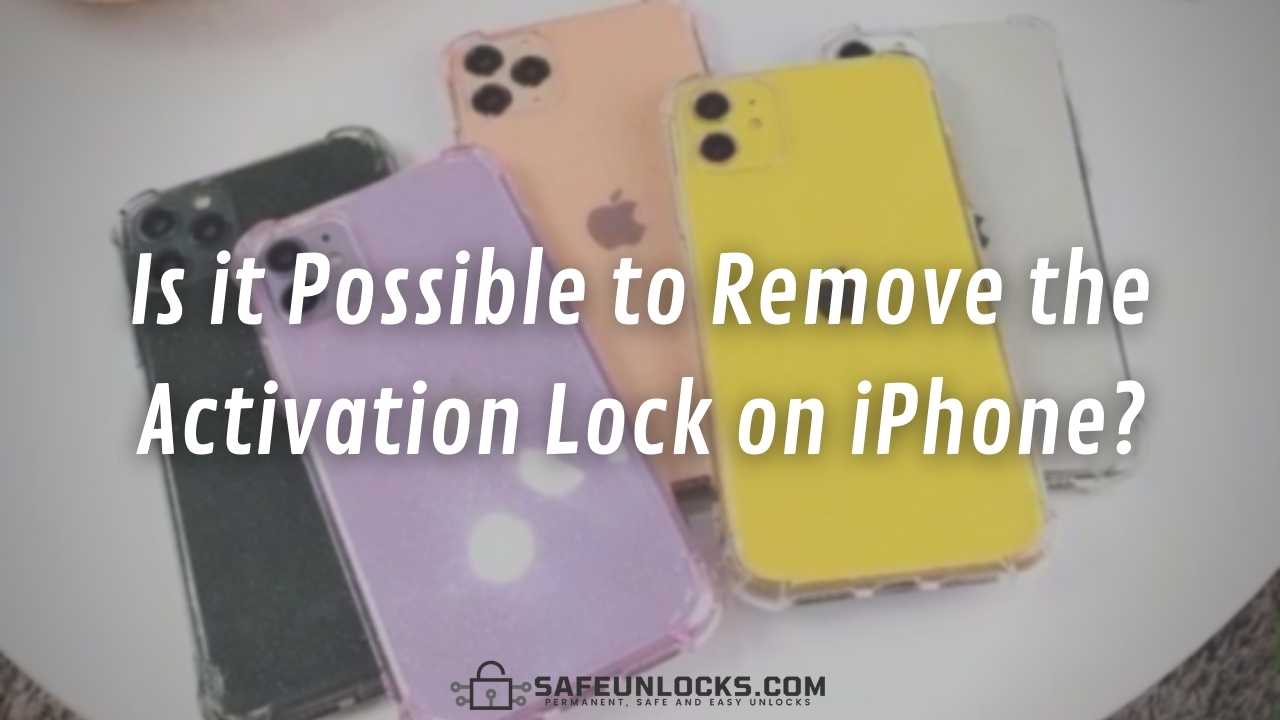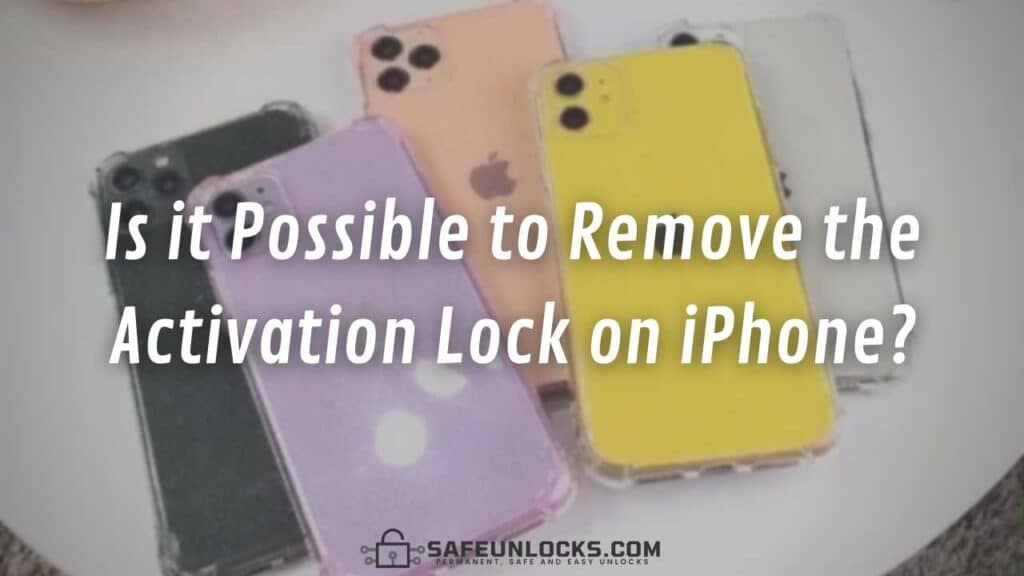 Yes! There are various ways of removing an activation lock, but you will choose one or another depending on whether you have your iCloud credentials or not, we'll explain this better.
Removing the Activation Lock with your Apple ID
If you have your iCloud credentials this will be as easy as just entering the Apple ID and password on the locked device. Now, if you are the seller of the device, and the buyer is contacting you because the phone is locked so you need a remote way to unlock the device, all you have to do is to:
At this point, the device will be already removed from your iCloud, but if this is not your case and you are just having trouble because you lost access to your account, don't worry! Apple has a pretty useful online platform called "iForgot" where you can recover your account:
How to Remove the Activation Lock on my iPhone/iPad without Apple ID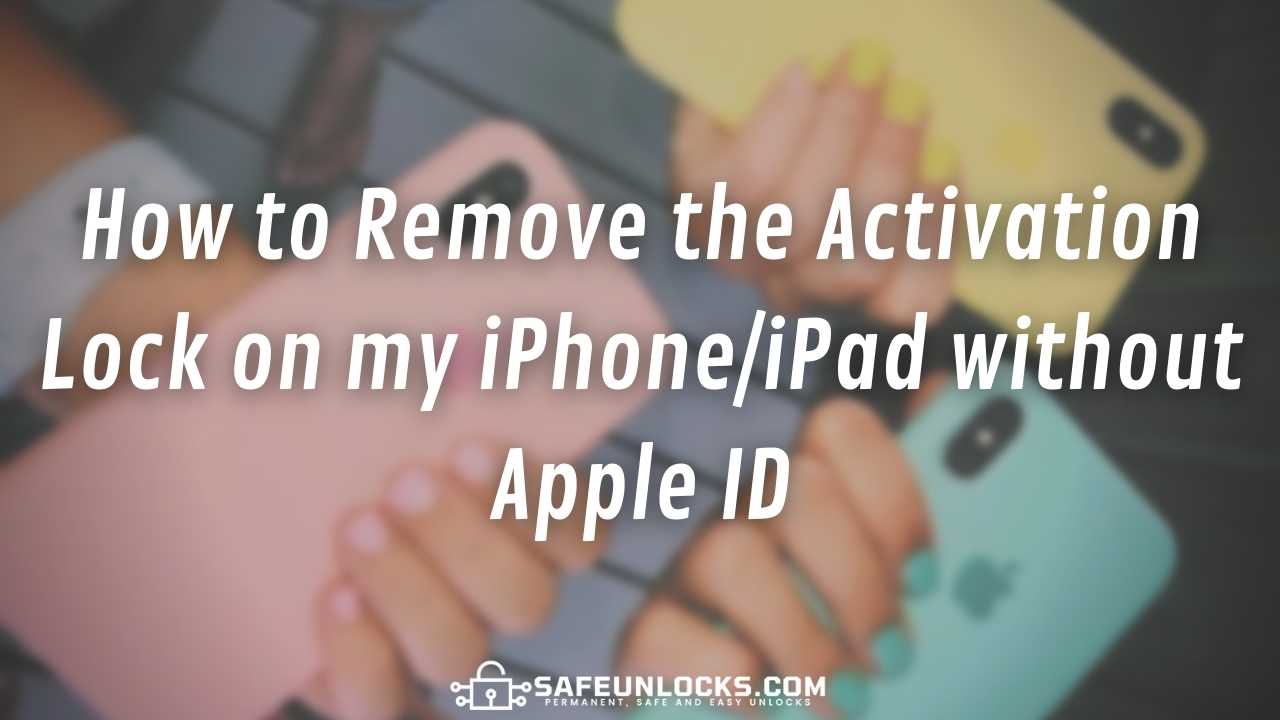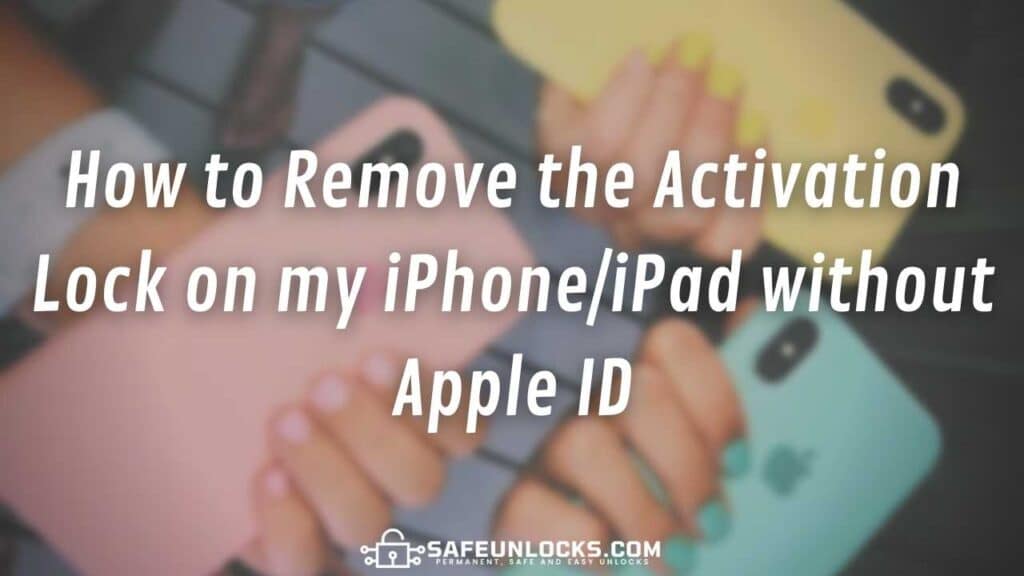 If neither of the options given above solved your issue, then SafeUnlocks is the solution you are looking for. SafeUnlocks is a lifesaving program that will help you remove the activation lock without Apple ID, the unlock is fast, easy, effective, and best of all, permanent.
Among all the ways to remove an iCloud lock you can find on the internet, SafeUnlocks is the safest one to unlock the screen of your iPhone without damaging the device, losing your information (you don't need to have a backup), affecting the iPhone's performance, or deactivating some of your iCloud's features.
Can a Factory Reset Remove the Activation Lock of my iPhone?
No, if you factory reset your iPhone the device will be erased but this activation lock was designed to be a security measure, and as we were mentioning, Apple takes security very seriously, so the iPhone will still ask for the Apple ID and password once it turns back on — in fact, this also happens with Android's FRP lock, even if you factory reset the device, it will ask for the credentials over and over again until you either authenticate the account or remove the lock —.
SafeUnlocks: Activation Lock Removal iPhone and iPad Online Tool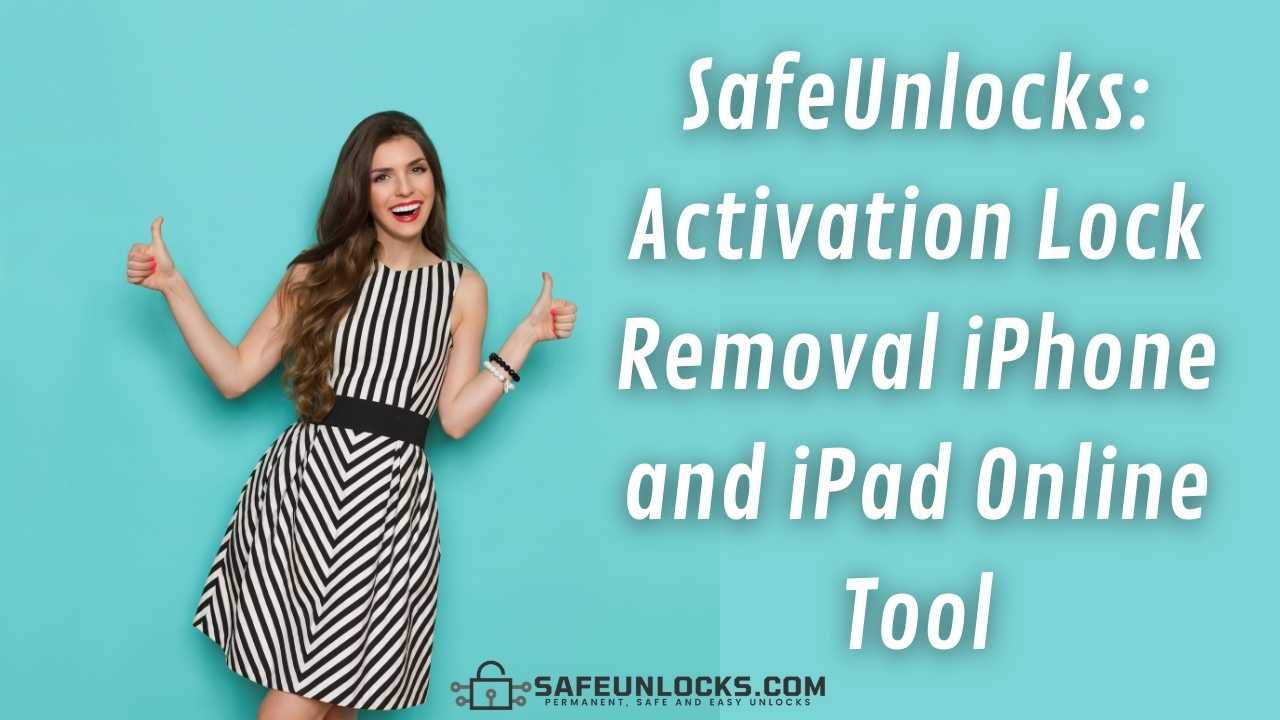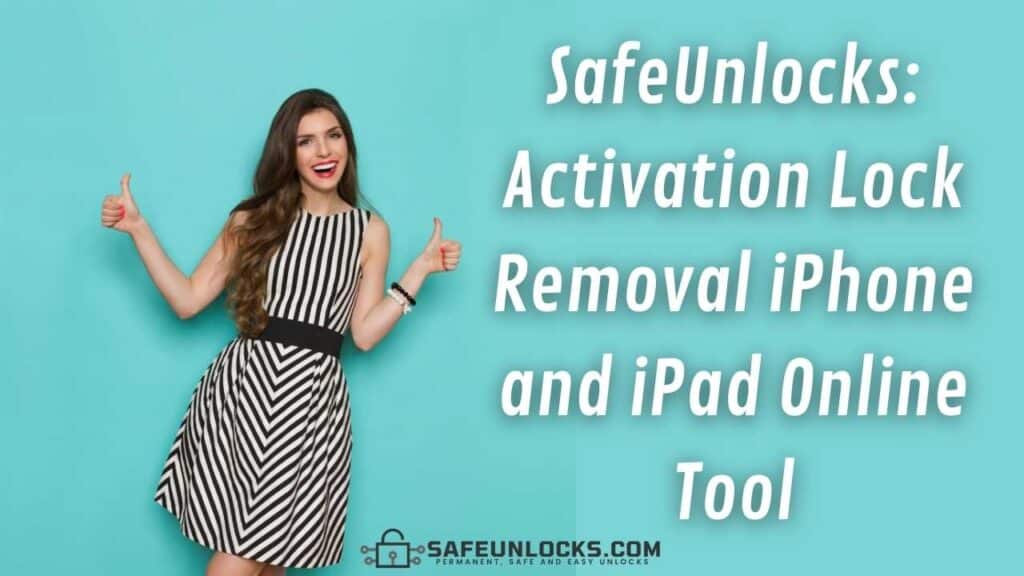 Start your iCloud Unlock Process Now!
If you want to place the unlocking request and start the process now, just click here and follow the steps on the page to delete that iCloud account from your device and have a new iPhone ready to be used in a couple of minutes — remember that if this is your first time using our unlocking services, you will need to create an account with us (for your security and for you to access our payment gateway) before continuing with the process