How to unlock Verizon iPhone. If you have an iPhone and you got it from Verizon, you might have noticed that you can't use another carrier's SIM card. This is because all operators lock the phone's network to ensure their users will use their services. While this might be convenient for some people, others may find this limiting. If you're one of those people, then today we're going to tell you why it's a good idea to unlock your iPhone and the advantages it brings to you. We'll also show you the safest way to unlock your iPhone using SafeUnlocks.
What is Verizon?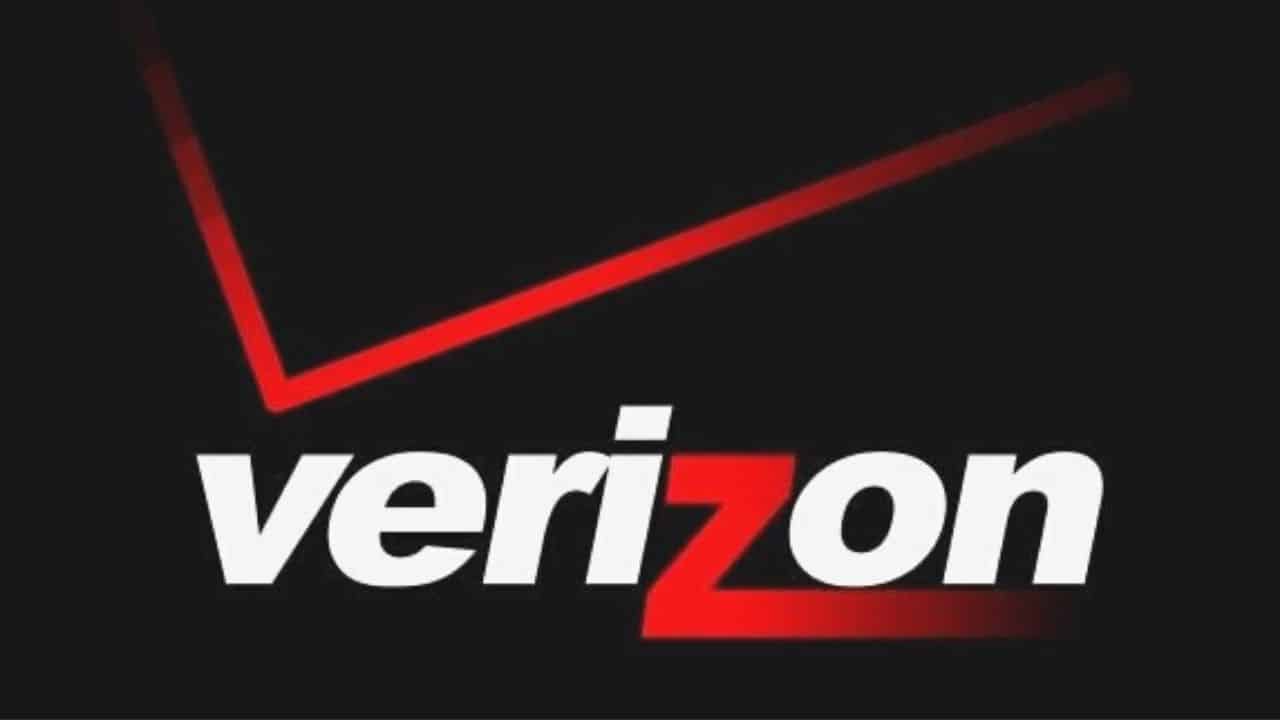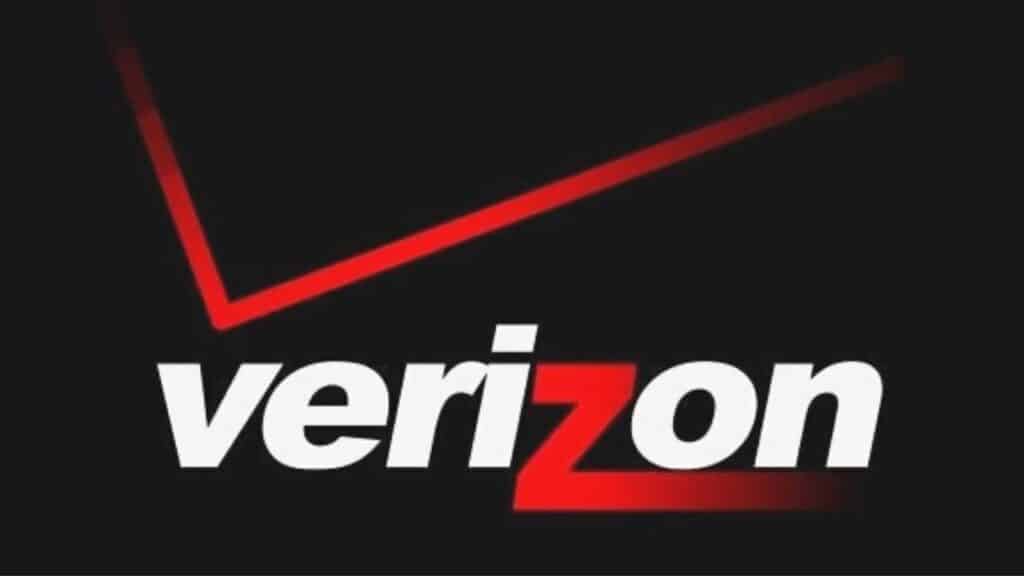 Verizon is a telecommunications company that offers wireless and fiber optic services. It is the largest wireless carrier in the United States with over 151 million subscribers as of 2019. Verizon also owns AOL and Yahoo, which are both popular internet providers. In addition to these services, Verizon also offers TV and home phone service.
Verizon network services are known for their reliability and high speeds, which is why many people choose to use them. However, one downside of Verizon is that they tend to be more expensive than other providers. If you're looking for a cheaper alternative, then you might want to consider switching to a different carrier.
What does it mean to unlock a phone?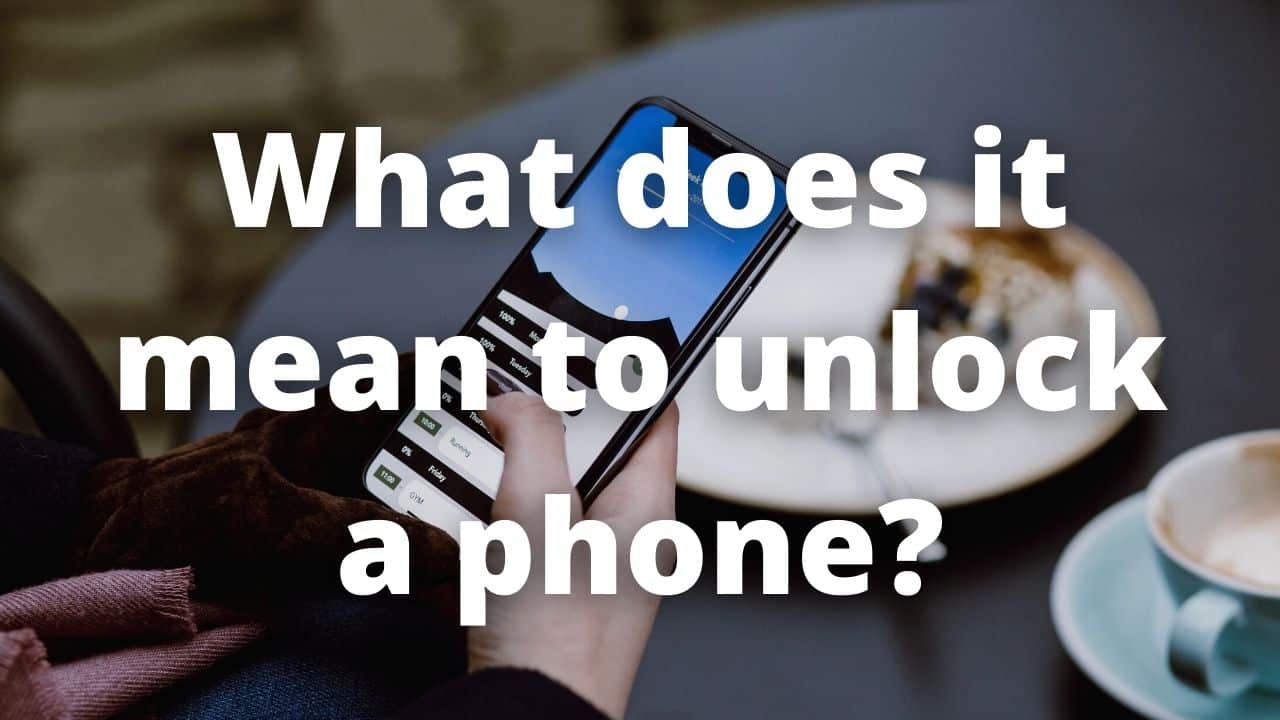 A carrier unlock is when a phone is unlocked from a specific carrier. This means that the phone can be used with any carrier, not just the one it was originally purchased from. A carrier unlock is different from a jailbreak unlock, which allows you to use your iPhone with any SIM card regardless of the carrier. A carrier unlock is permanent, while a jailbreak unlock can be reversed.
Is it safe to unlock my iPhone?
Of course yes, it is completely legal, unlock doesn't modify anything about your iPhone but the number of networks your phone can access. Unlock a phone just have one drawback, you can lose the guarantee with your carrier, nonetheless, this guarantee just lasts for the first year after buying a phone, if your phone has more time and you have no a current contract then you don't have anything to worry about.
Advantages of unlocking Verizon iPhone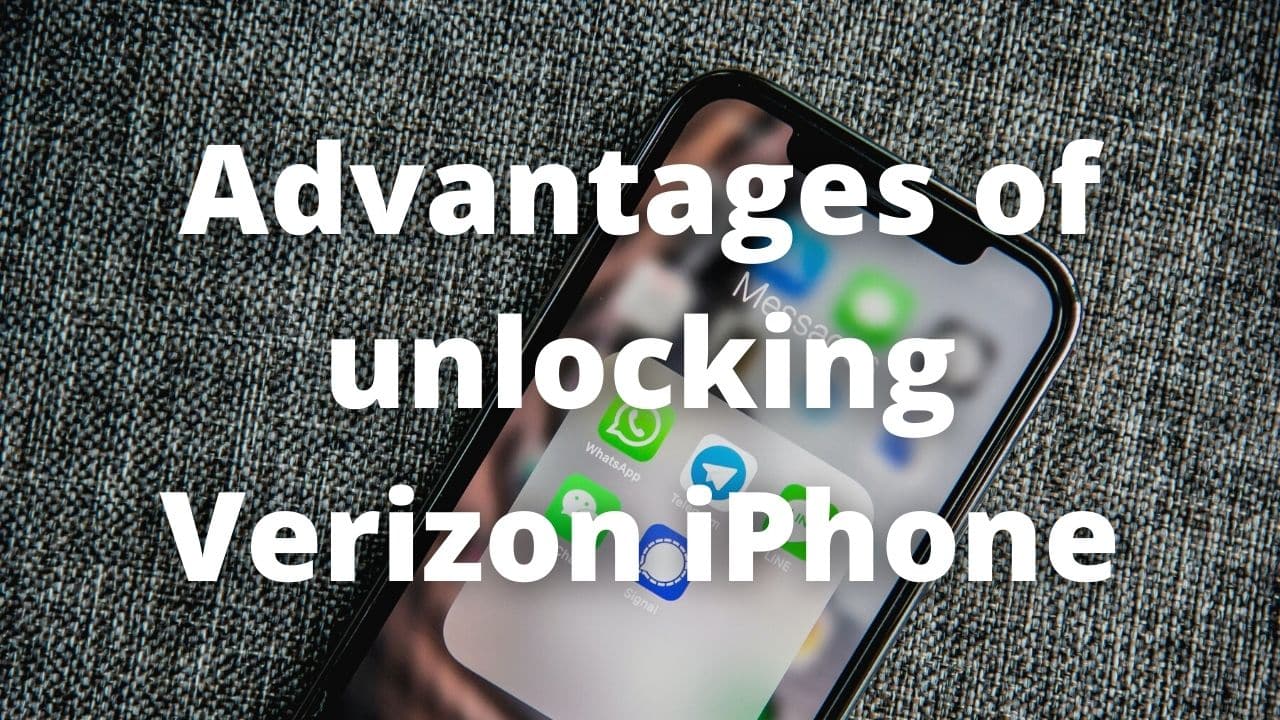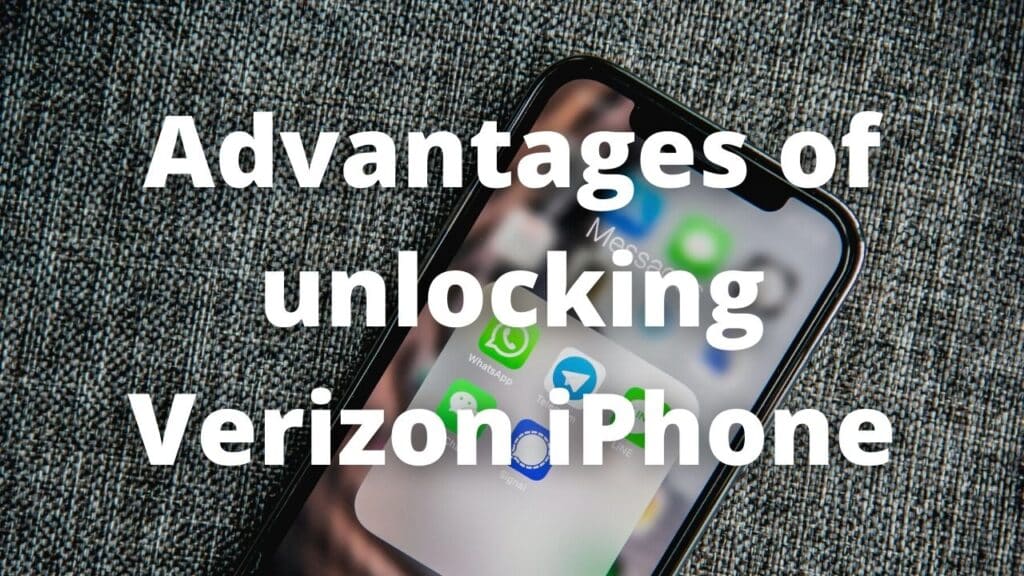 There are several advantages to unlocking your Verizon iPhone. One of the biggest advantages is that you'll have more freedom to choose which carrier you want to use. You're not tied down to just one carrier, so you can switch to a different carrier if you find a better deal or if you're not happy with the service you're getting, This can be helpful if you're traveling overseas and need to use a local SIM card. Another benefit is that it can help you save money.
Another advantage is that unlocked phones typically have a higher resale value than locked phones. This is because unlocked phones can be used with any carrier, so they're more appealing to buyers. Finally, unlocked phones usually receive software updates sooner than locked phones because they're not tied down to a specific carrier's schedule, they receive the updates directly from the manufacturer.
How to unlock Verizon iPhone?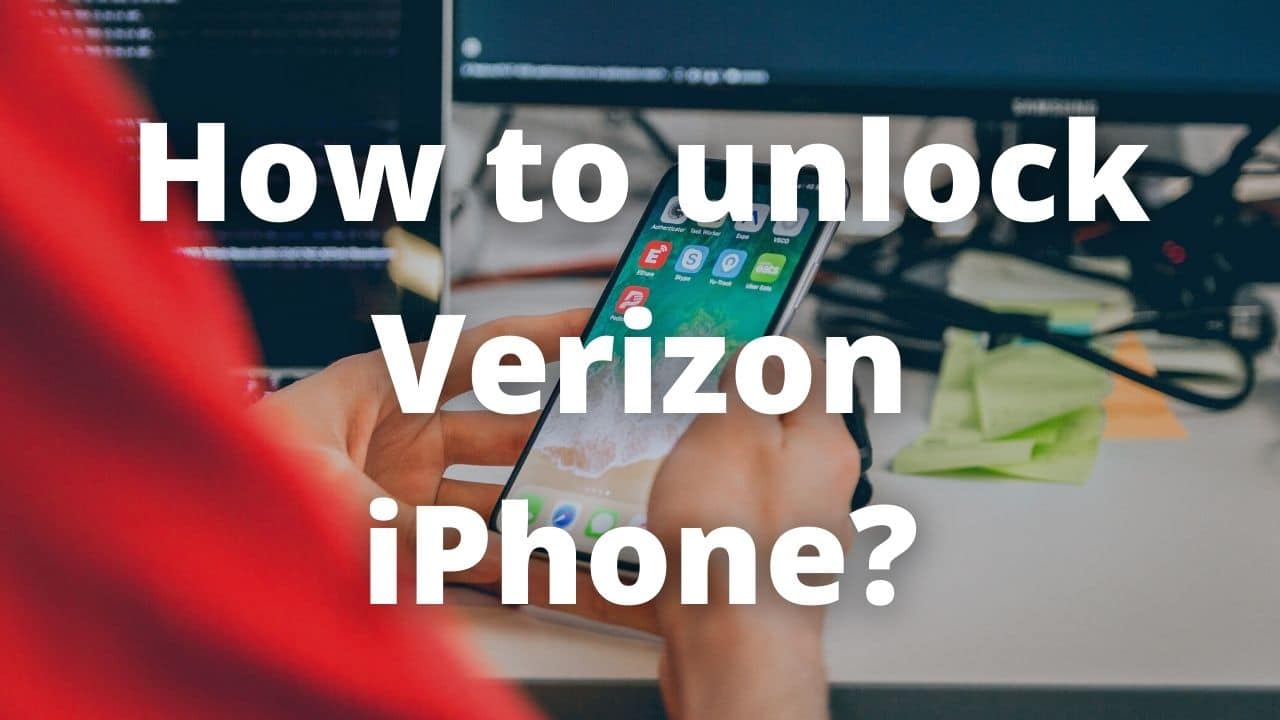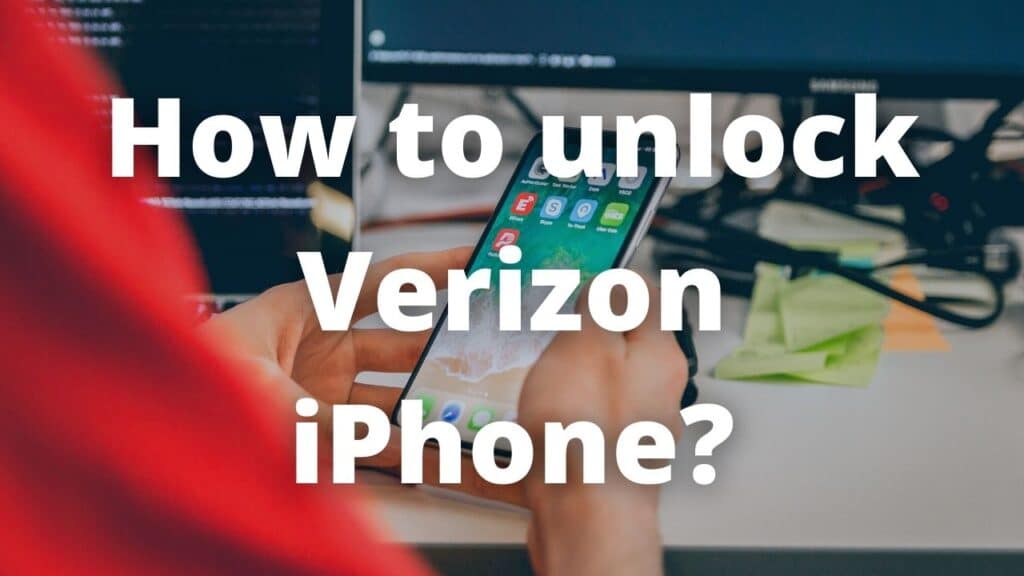 There are many ways to unlock an iPhone from Verizon, the most common manner is through your own carrier, you need to make a petition once you fully paid your phone, this process can take some days after the petition is sent and it is possible you need to pay a fee to unlock your device. The other way is through a third-party service on the internet.
The safest and most reliable way to unlock your Verizon iPhone is with SafeUnlocks. We offer a wide range of unlocking services for all types of iPhones, including the latest models. Our team of experts has years of experience in the unlocking industry with more than 200.000 unlocked devices, so you can rest assured that your phone will be unlocked safely and permanently. We also offer a lifetime guarantee for all our unlocks so you can always get an unlocked iPhone.
The unlocking process with SafeUnlocks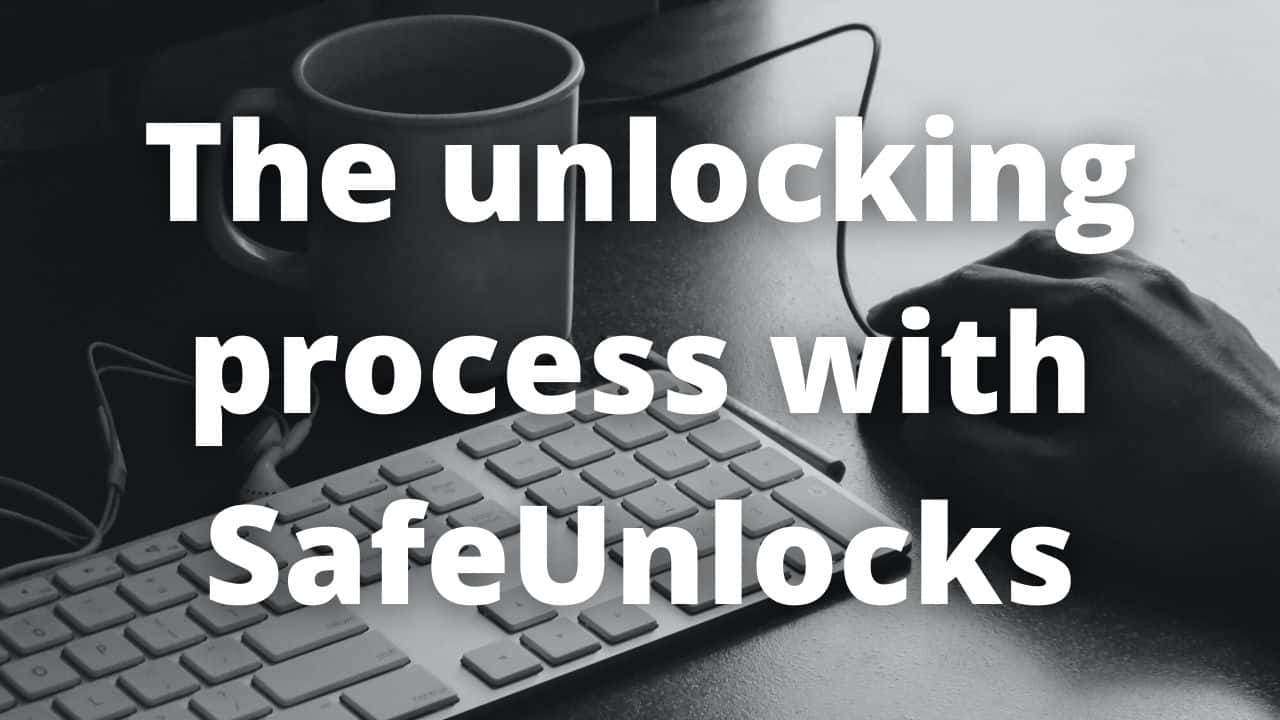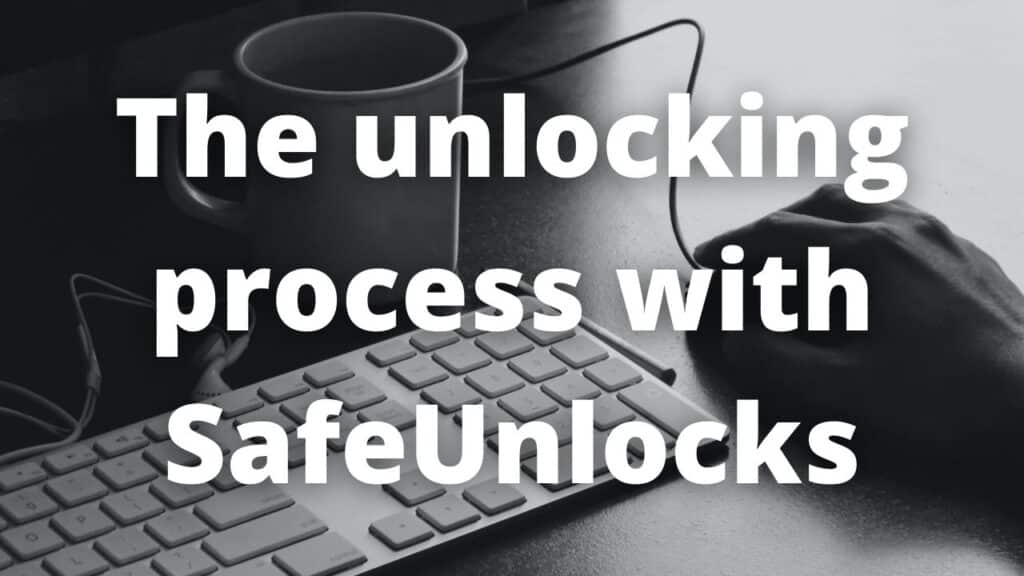 SafeUnlocks provide you with the fastest and safest service on all internet, you just need to follow these simple steps. First, visit our official website by clicking the link below:
Don't be concerned, all you have to do is fill out a few fields with necessary information; we don't need sensitive information, only some basic information to follow along with the unlocking procedure. These data are:
After that, you must pay a small fee of $1 (This charge is used to validate your information with a third-party website to assure we are unlocking the proper device). You may then continue with the procedure.
Becoming a member
To utilize our diverse variety of services, you must first join up for a free membership, which is simple and quick. With it, you may unlock your phone as well as use the other services we provide. For this you just need your email, in some minutes you will receive a confirmation code that you need to save and put on the correspondent field after it you are now a member, that's all!
Enjoy your iPhone your way!
Now you are enjoying a fully unlocked iPhone and the perks it can give you. If you have any doubt or inquiries about our processes or services we invite you to contact us through our customer service, we are available 24/7/365 to solve all your questions about the unlocking process. You can contact us by the contact form on our official website or by email. SafeUnlocks, permanent, safe, and easy unlocks.