If you have a locked iPhone 11 and need to find an efficient and easy way to unlock it, you've come to the right page! This article will show you how to remove an iCloud activation lock (without Apple ID or password) with SafeUnlocks and why is this the best external alternative to do so. Learn how to Remove iCloud Lock on iPhone 11 Now!
What is Apple's iCloud Activation Lock?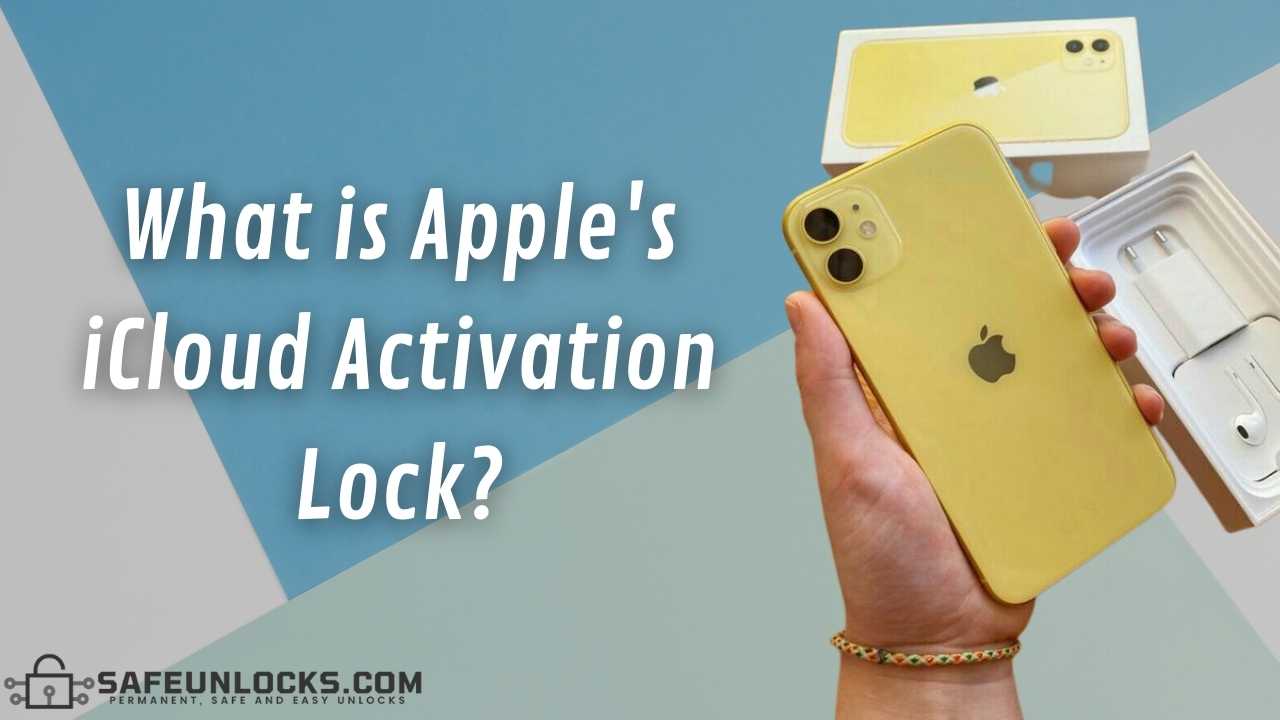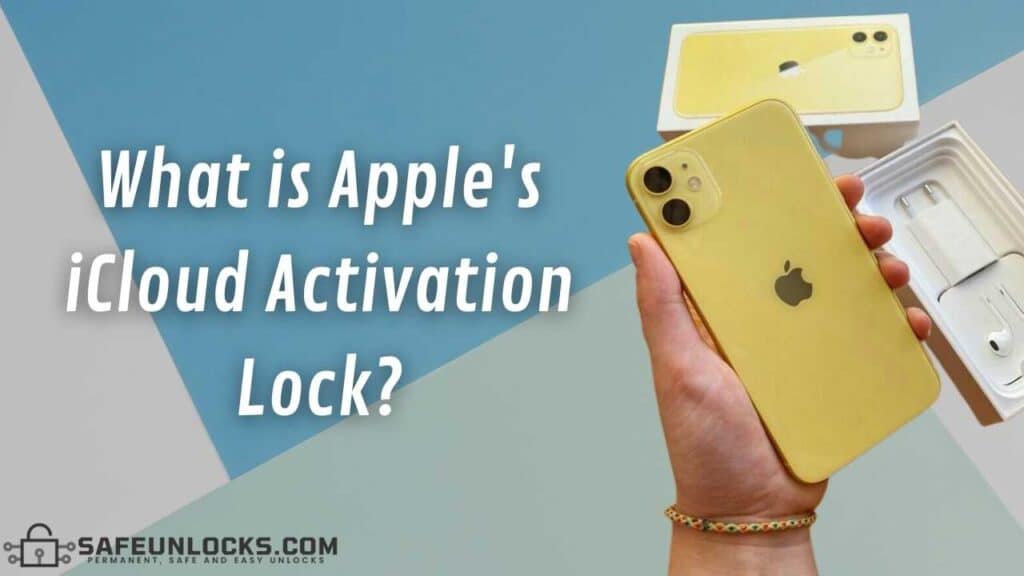 The activation lock safety feature was added to iPhones and other iOS handsets by Apple's developing team in order to stop unauthorized users from activating or resetting the iOS device in question. Following this feature's logic, if the person trying to reset the phone doesn't know the correct iCloud user account information, they shouldn't be allowed to do so (which makes a lot of sense).
The activation lock screen system is connected to the "Find my iPhone" function of the phone; if that app is "Enabled," the activation lock is as well; if it is "Disabled," the device won't ask for an Apple ID if rebooted, so all in all, when Apple users are stuck with an Activation lock on iPhone is simply because they don't have the device's corresponding credentials.
Can the iCloud Lock Screen Appear on Other iOS Devices?
The activation lock is a security feature not only enabled on iPhones but on all other Apple devices whose operating system (iOS) is updated enough to support this measure. Most iPhone models, including the iPhone 11, are adapted to activate the activation lock, but there are also some references to iPad, iPod touch, and Apple Watch devices that can have it as well.
Why would People Struggle with iCloud's Activation Lock?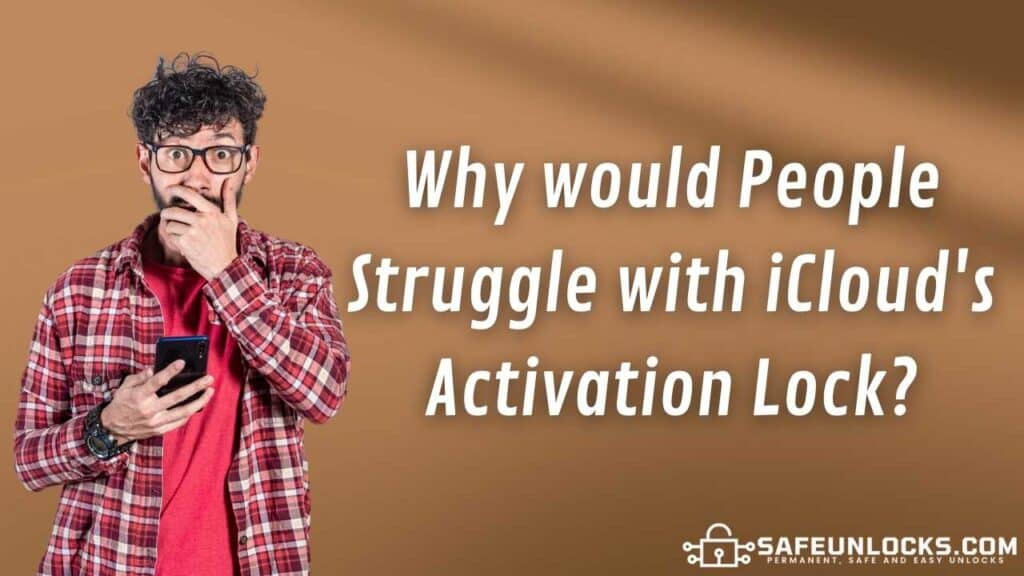 Even though the iCloud activation lock screen enhances the security protection on Apple devices, this can also be a complicated issue to deal with in under certain circumstances where you do have legitimate access to the iPhone or iPad but don't have the Apple ID and password of the iCloud account linked to it.
Here are some of the most common scenarios where our customers need some help to iCloud unlock their phones without their Apple ID or password.
Managed Devices owned by a Business or an Institution
Sometimes business owners give their employees an iPhone for business purposes so that they don't have to use their personal devices while at work or to complete work-related tasks. However, when an employee leaves their position in the company and returns the iPhone, they do not always remove their iCloud account from it (the obvious solution would be to contact the person, but if you can't get in touch with them, SafeUnlocks' removal process is the most practical solution).
Forgotten Apple Account Credentials
If you forgot your Apple ID or passcode, eliminated your iCloud profile, or know the Apple ID but lost access to the iCloud account, you can contact Apple's technical support team and ask for help, but there is a lot of paperwork, the process is very time-wasting, and all the data in the phone will be erased, so the best method is to use SafeUnlocks (it takes only 20 minutes, you keep your phone's data, and there are no requirements).
Second-Hand iPhone Linked to the Previous Apple Account
One of the most important aspects to check when buying a second-hand iPhone is whether the old iCloud account from the previous owner is still linked to the device or not. However, not a lot of people take the necessary precautions and don't verify the status of the phone, and when trying to restart it or enter the new iCloud account, the activation lock appears.
SafeUnlocks: The Best Choice to Remove iCloud Lock on iPhone 11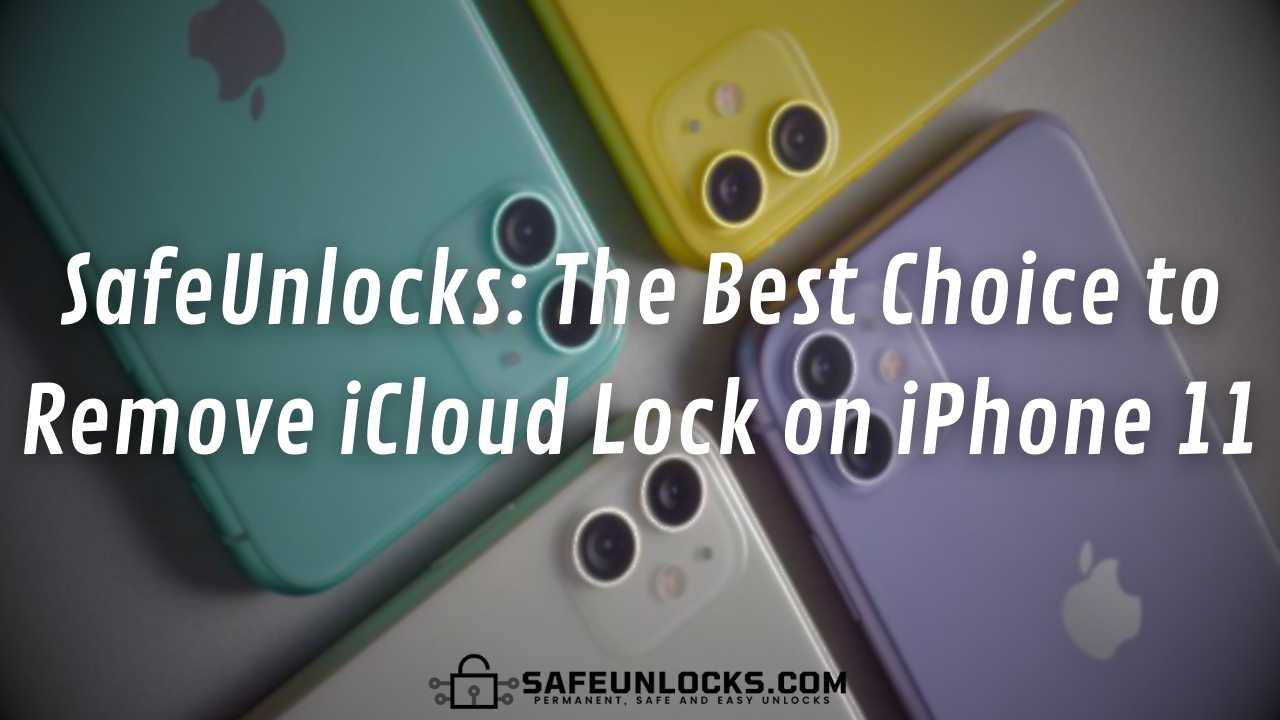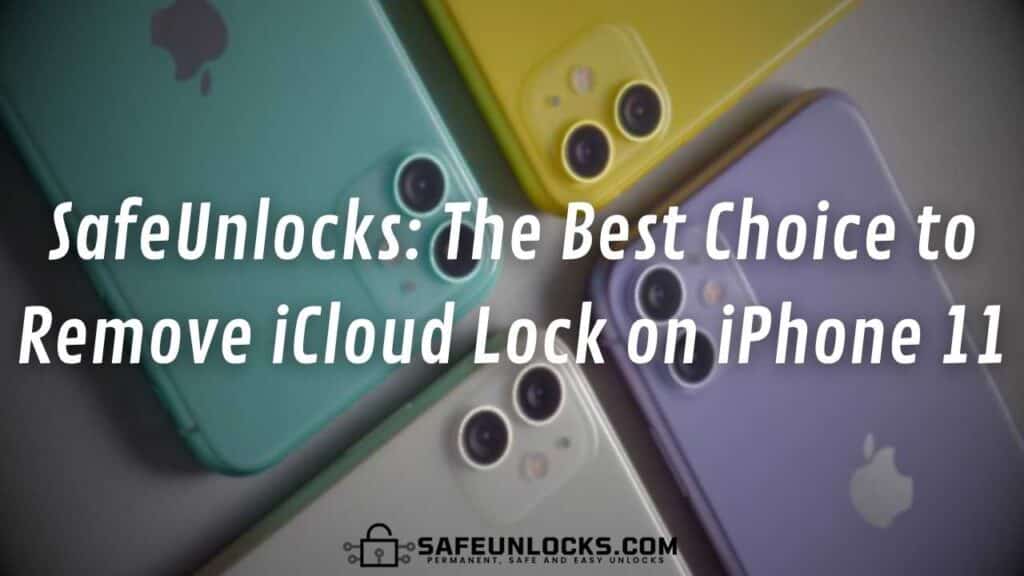 SafeUnlocks not only helps you remove the iCloud activation lock without passwords but also offers certain benefits that will make your unlocking experience so much better! Here are some of the principal advantages of removing the activation lock with our unlocking tool:
The process is very simple, you don't need to be an expert or know a lot about this lock, our software will handle it!
SafeUnlocks' activation lock removal services only cost $1 per unlocked iPhone [2023].
To complete the activation lock unlock process we don't need to jailbreak the phone, we'll just remove the old iCloud account on your behalf.
Our system is compatible with any iPhone model and we can definitely remove activation locks on iPhone 11.
Removing the lock will only take 20 minutes of your time.
Our iPhone activation lock removal tool is safe to use and your iPhone's performance won't be affected.
Is SafeUnlocks' iCloud Unlock Tool Downloadable?
This is one of the best parts of SafeUnlocks' iCloud lock removal service, the software doesn't have to be downloaded or installed on your iPhone or computer because it works 100% online, this makes the process so much easier, faster, and safe!
How to Remove iCloud Lock on iPhone 11 with SafeUnlocks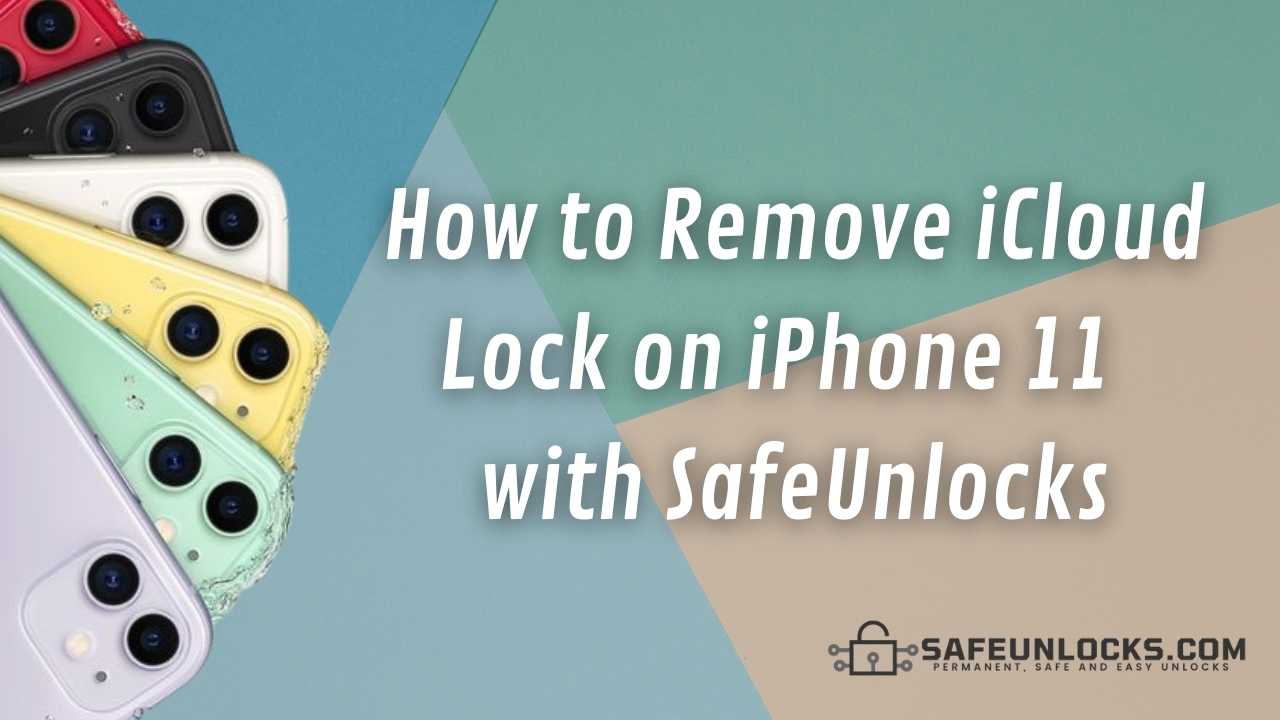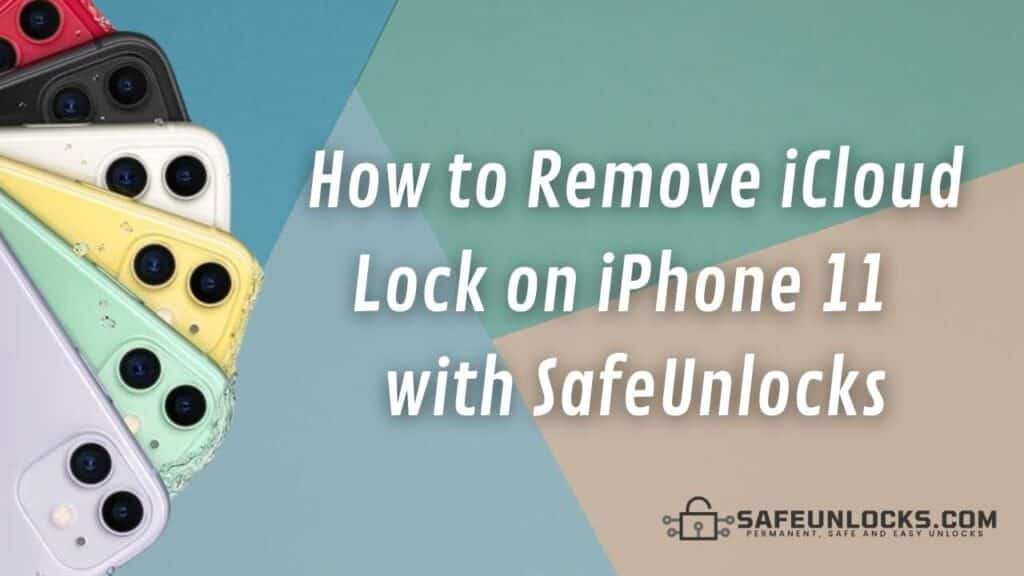 To remove the iCloud activation lock on iPhone 11 or any other Apple device, you'll need to visit SafeUnlocks.com and click on the box that says "iCloud Lock" (remember that if you are dealing with any other lock on iOS like the SIM lock or IMEI blacklist, you can remove them with us for the same price!).


You'll see a very short form on the page where you'll need to enter some basic unlocking information to then follow the on-screen instructions and get that lock removed from your device (you won't need to connect the iOS device to the computer from which you are completing the unlocking process).
Remember that after you are finished, you'll receive an unlock code that you are supposed to enter on the iCloud activation lock screen on the "password" box (you just leave the Apple ID box blank and enter the code as a password) to get your iPhone 11 unlocked.
What do I need to Unlock the iCloud Activation Lock with SafeUnlocks?
Your phone's model (if it is, for example, an iPhone X or iPhone 11).
Your name.
Your email address.