Is my phone unlocked? How do I verify my blacklist status? Can I use a locked phone as normal? Those are pretty common questions that today we will clarify together. Learn with us all you need to know about blacklist reports and how to easily remove them with SafeUnlocks now!
Can I use my Blacklisted Phone with another Carrier?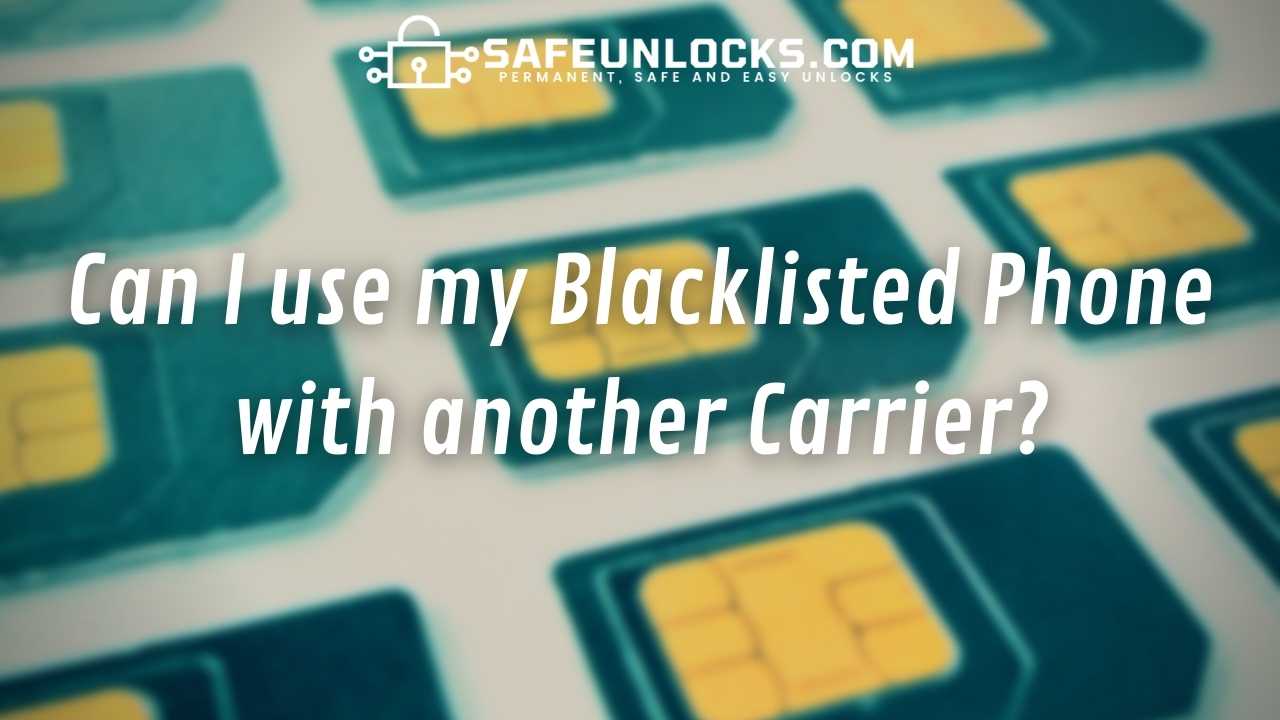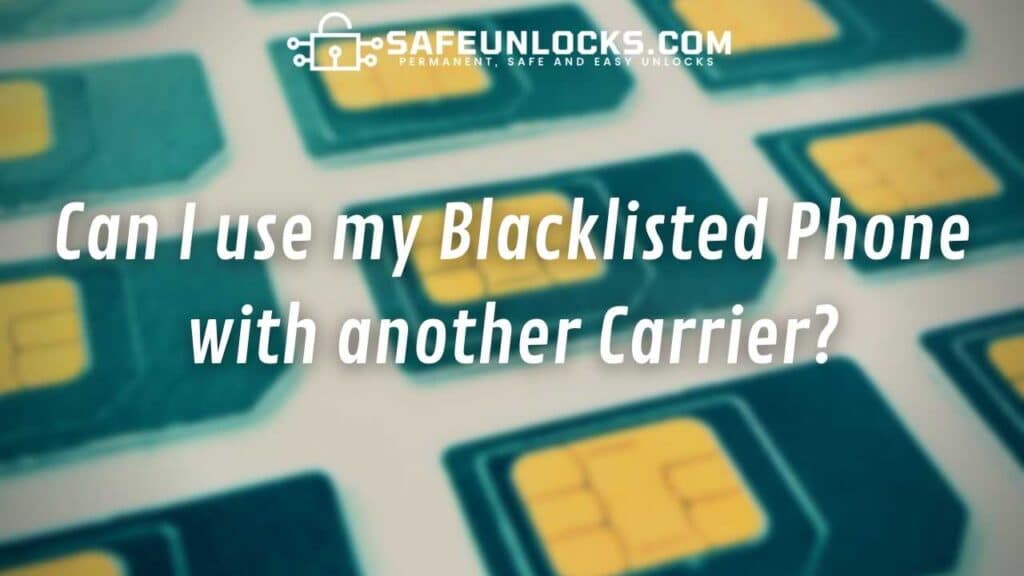 Although that is a very frequent concern, the answer will be no. This is because blacklist reports are made on an international database to which all carriers that are part of this blacklist association have access. So basically, when phones get blacklisted, all providers are notified to lock the phone's access to their network.
In addition, the lock enabled by the original carrier of the device will restrict important features that make the phone able to recognize and get connected to wireless radio frequencies, so even if the other providers weren't aware that the original carrier blacklisted the device, it wouldn't be possible to use their services.
What Happens if I Put my SIM Card in a Blacklisted Phone?
If you attempt to insert a SIM card into a smartphone that has been blacklisted, the SIM card (regardless of whether it is from AT&T, T-Mobile, Verizon, or another network carrier) will simply fail to work, preventing you from making or receiving calls or SMS messages (you will also encounter connectivity issues in general).
Remember that this applies to GSM and CDMA phones equally because both IMEI and ESN numbers can be blacklisted, so to use the phone with any network it has to be unlocked either by getting in touch with the carrier or by completing our unlocking process.
Is my Phone Unlocked? How do I know if it was Reported Lost or Stolen?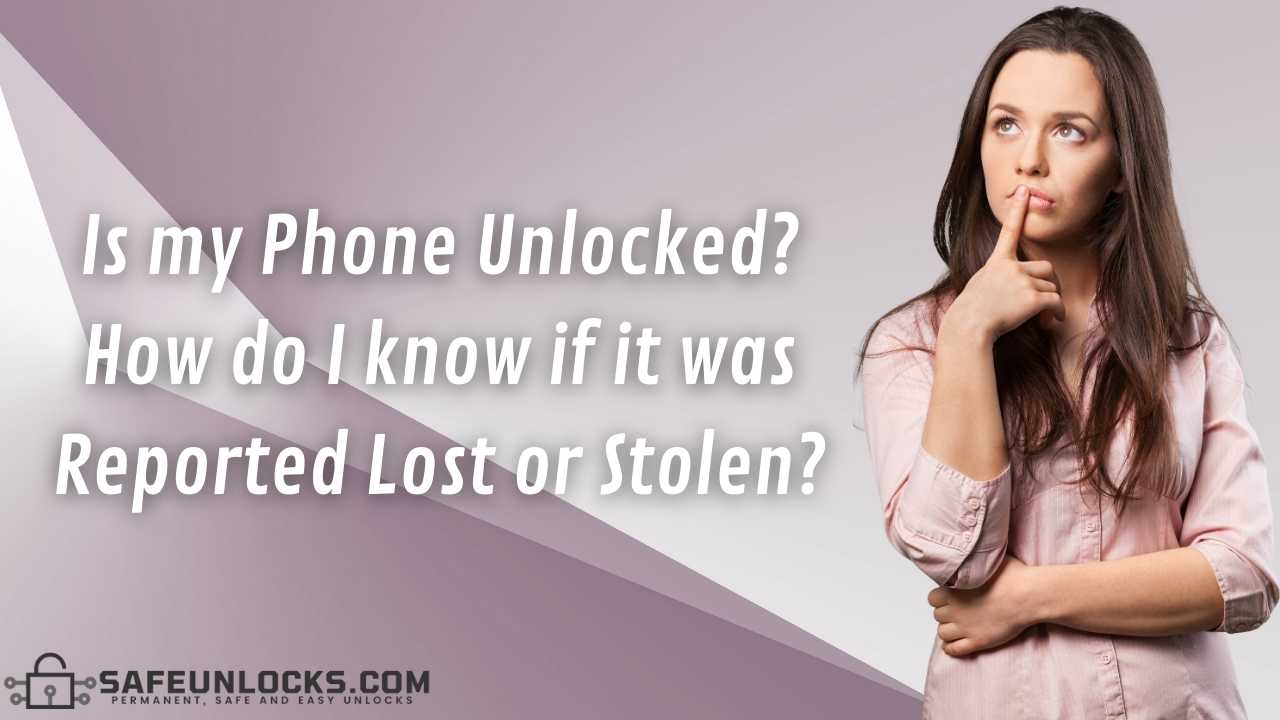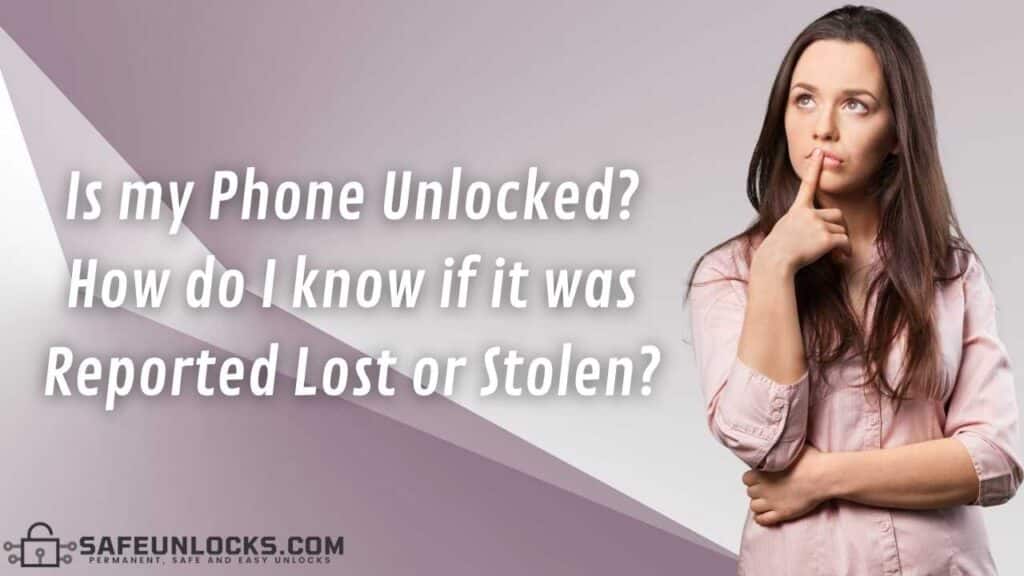 We know that when a phone is blacklisted, it has some connectivity issues, but how do we confirm if it is really blacklisted or if it just needs a network unlock? Easy! With a blacklist check, you can see the phone's IMEI (International Mobile Equipment Identity) status and verify if the device has been reported stolen or lost.
What is an IMEI Checker?
IMEI checkers are websites that can provide you with a full report of your IMEI blacklist status (which is a unique identifier that can provide a lot of information about the device), there are a lot of online sites that provide this service and it only takes a couple of minutes. In addition, the only thing you need is to enter your device's IMEI number, there are no additional requirements or pieces of information needed.
This is pretty useful for owners of second-hand phones because even if they contact the carrier's customer service team to ask about the IMEI's status, they won't be able to provide information. Also, these IMEI checkers are free to use and can tell you if the mobile phone is blacklisted or not, and which carrier reported the phone, you might be able to even find out the reason why the device was locked.
Unlock a Blacklisted Phone: with the Carrier vs SafeUnlocks' Third-Party Services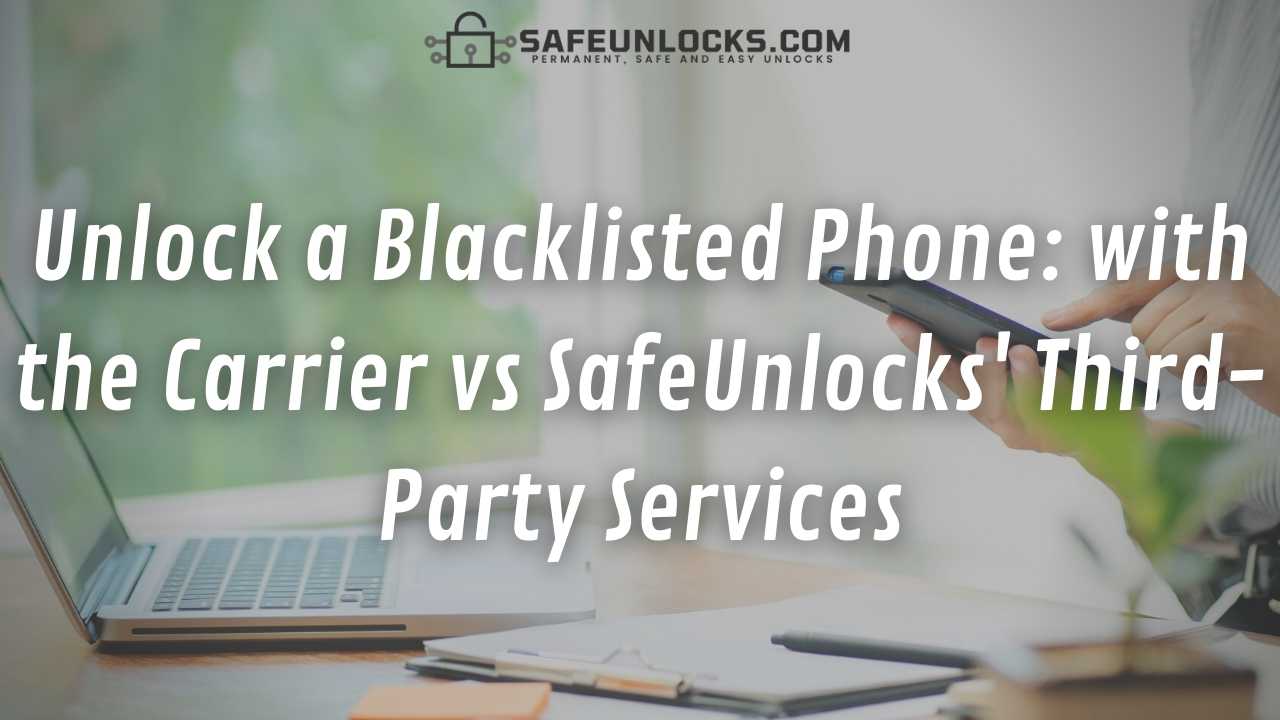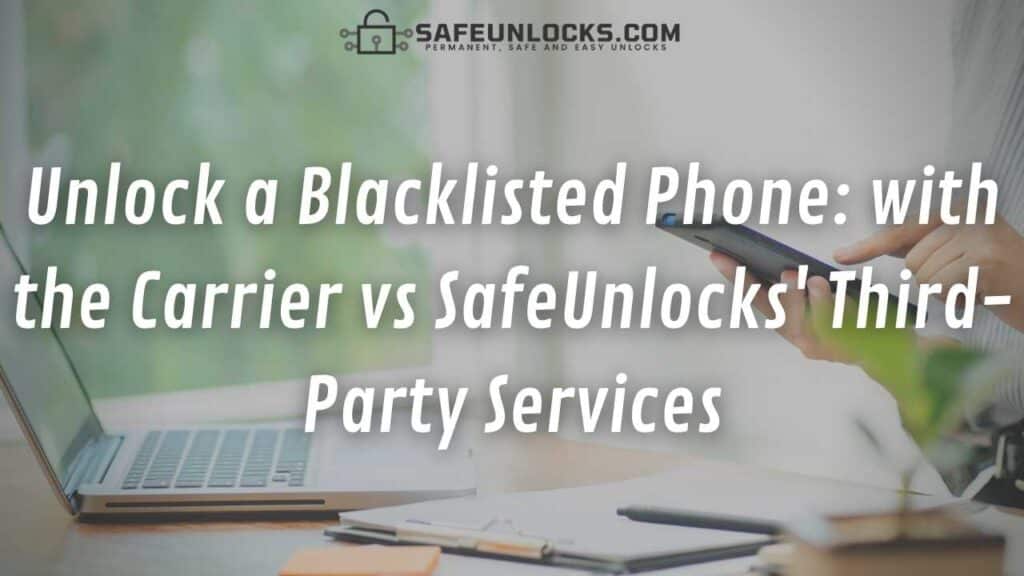 When you find out your phone has been reported as lost or stolen, you have two options, you can either contact the original network carrier and ask them to remove the lock (which will work only if you are the original account owner) and if the phone cannot be unlocked or you are not the account holder (you purchased a used phone from a private seller), you can use SafeUnlocks to remove the blacklist report.
This is the first difference that makes unlocking your phone with SafeUnlocks better than with the carrier, in addition, we are also the best option because with us there is not as much paperwork as with the carrier and we don't have any requirements or conditions to be able to unlock your blacklisted IMEI.
In addition, even though with the carrier they can unlock a blacklisted phone for free and with us the process has a price of $1, they do take up to 5 business days only to process the request (assuming they will authorize it) while we only take 30 minutes of your time to remove your phone from the blacklist database.
IMEI Blacklist Removal Process with SafeUnlocks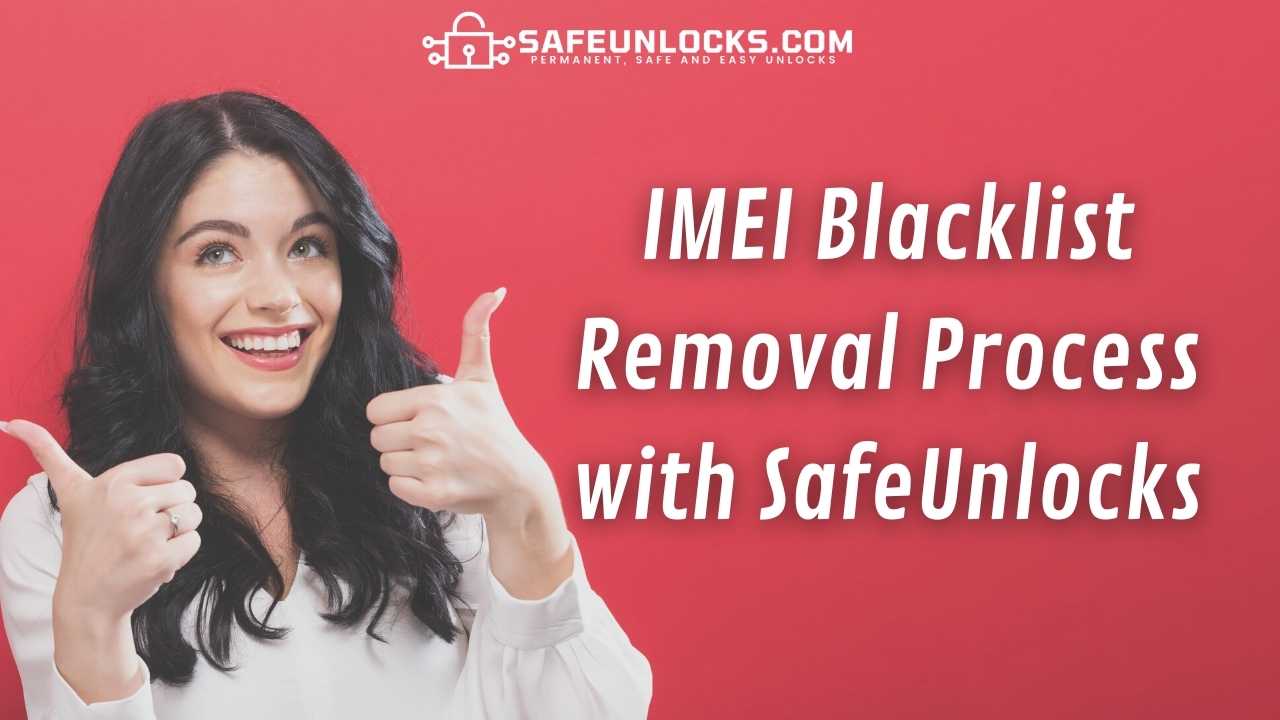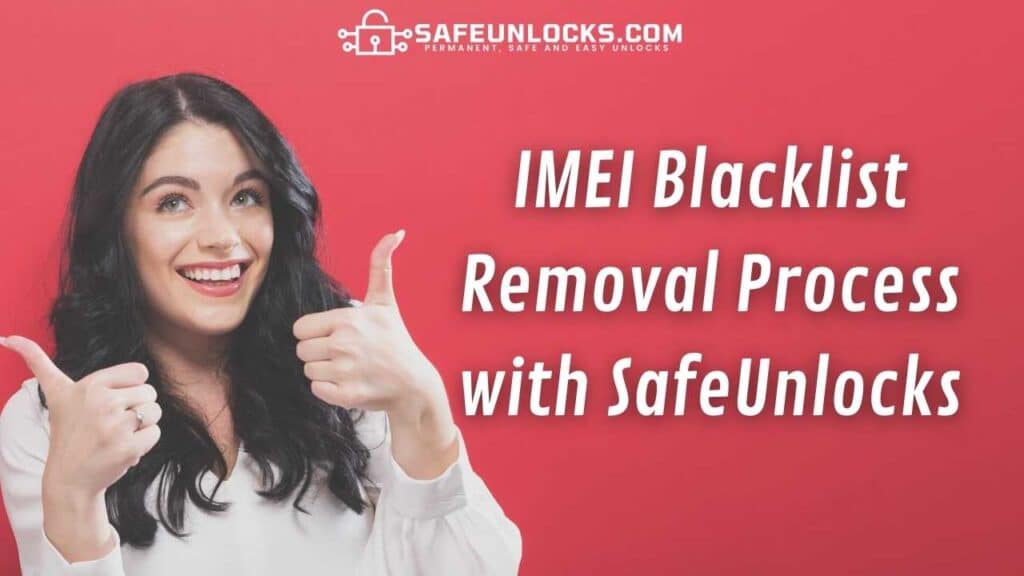 Buying a used phone is sometimes too risky because it can come with locks like this, but it is not a problem for SafeUnlocks. Whether your iPhone (or Android phone) was locked because the past owner stopped paying on the device or because they sold the phone and then reported it lost to claim some insurance warranty money, it's possible to unblock the phone and use it for as long as you want with SafeUnlocks' unlocking process.
If you want to unlock a blacklisted iPhone or Android device to be able to use your phone as normal without having to worry about the report, you just have to make sure you have a stable WiFi connection, follow the next simple steps, and complete the process with us.
Enter the Phone's Information
Visit our online platform and enter your name, your phone's IMEI or serial number, a valid email address, and your phone's brand and model. You'll need to activate the order by acknowledging that there is a $1 fee and clicking on the "Proceed" button.
Create an account
Your device cannot be unlocked if you don't create an account with us, this is because you need to be affiliated to access our payment gateway and to have the SSL security protection enabled on your account (to encrypt all the information you enter and for us to make sure you are the only person with access to your data). If you already have an account just log into it and continue.
Follow the Instructions
To be able to unlock blacklisted iPhones and Android devices, our software has different unlocking protocols that adapt to each different operating system and phone model, so the instructions change depending on the protocol compatible with your device. Please follow the instructions you are given and just wait for the system to complete the unlocking process.