If your iPhone is locked to its original carrier (could be Verizon, T-Mobile, AT&T, etc.) but you really want to switch carriers, SafeUnlocks is the ultimate solution you were looking for.
Let's check together what is the network carrier lock about, what conditions carriers demand to unlock a phone, how to unlock iPhone from carrier, and why is SafeUnlocks' unlocking process the best new service for you to safely unlock your iPhone or iOS cellular device in approximately 15 minutes.
What is the Network Carrier Lock on iPhones?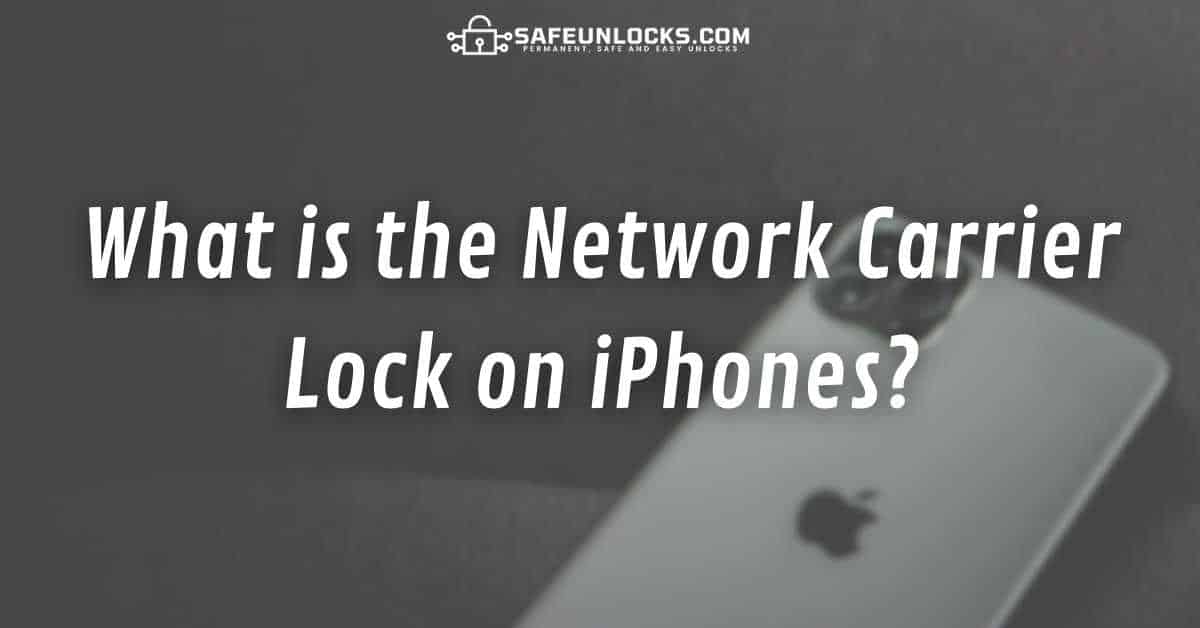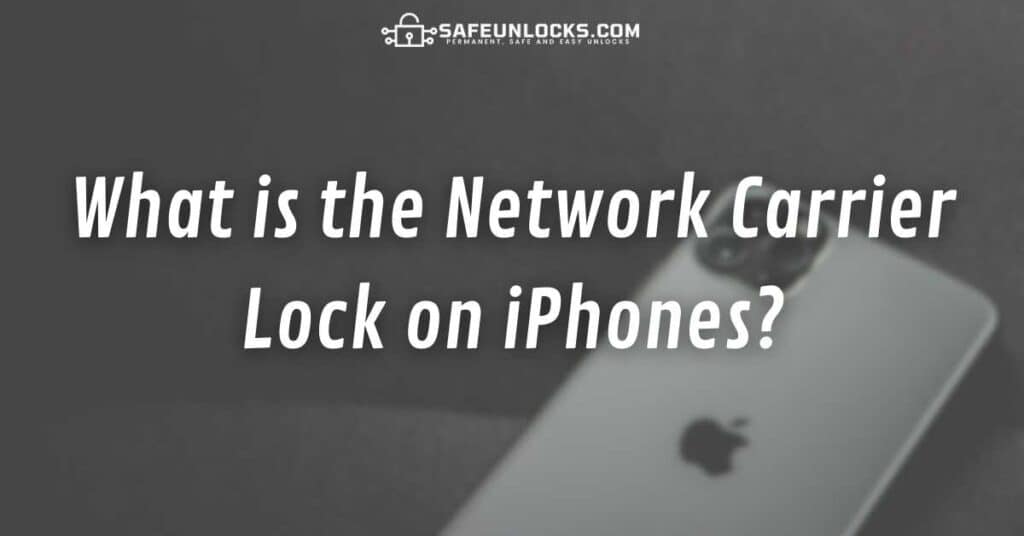 A network carrier lock, also known as a SIM lock or network lock, is a restriction imposed by a mobile network carrier (service provider) on a phone to limit its use to only its network. When a phone is locked, it can only be used with SIM cards from the specific carrier that issued the lock.
The purpose of network carrier locks is primarily to ensure customer loyalty and protect the carrier's investment in subsidizing or financing the purchase of a phone. For example, if you buy a financed phone from a carrier on a contract, they may lock the phone to their network to prevent you from switching to another carrier before fulfilling the contract terms or paying off the device.
Will I be able to switch to a New Carrier after Unlocking my Phone?
Yes, as soon as a phone is unlocked, it can be used with SIM cards from other compatible carriers, allowing greater flexibility for the user to switch between different networks — which is a great benefit as the user is able to select plans with better prices, more coverage, more incentives, etc. — or use local SIM cards when traveling internationally — which benefits people who travel a lot and want to use a temporal SIM while abroad or will move to another country where their current carrier has no coverage —.
How to Unlock iPhone from Carrier to use other SIM Cards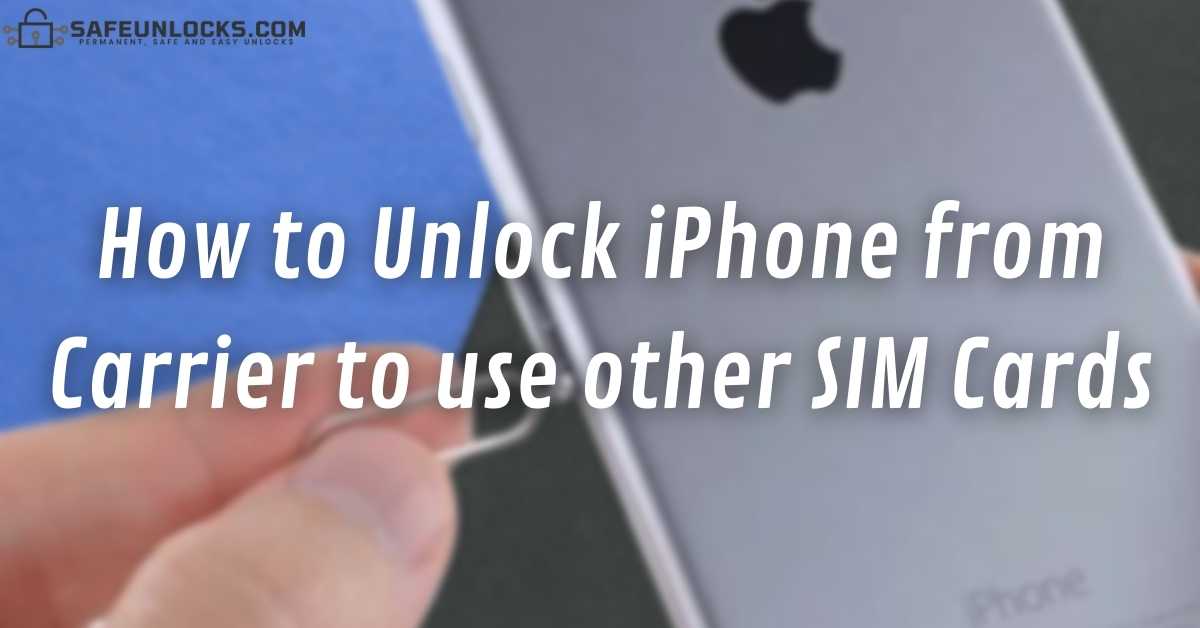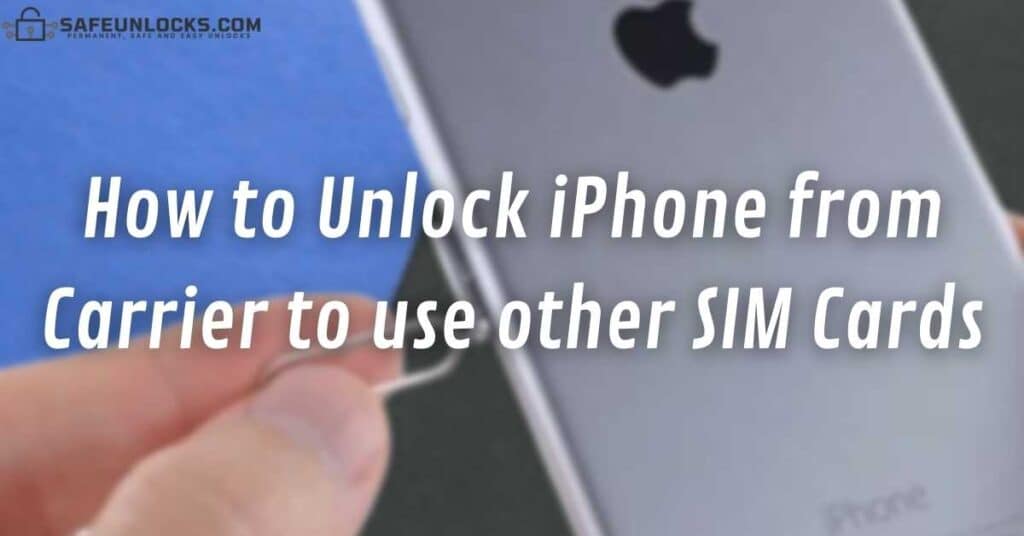 Network carrier locks can be removed by obtaining an unlock code with third-party unlocking services like SafeUnlocks' lock removal software, or through official carrier channels (contacting customer support and meeting specific requirements, such as completing the contract term or paying an early termination fee).
What are the Requirements for a Carrier to Unlock a Phone?
Contract completion: If the phone was purchased on a contract, carriers often require that the contract term is completed or that the early termination fees are paid before the iPhone is unlocked.
Account in good standing: For you to request an unlock, the carrier may require that the account associated with the locked phone is in good standing, meaning there are no outstanding bills or payment issues.
Ownership verification: Carriers typically require proof of ownership of the phone. This can be done by providing the original purchase receipt, proof of purchase, or the account holder's information matching the device's details.
Waiting period: Some carriers may impose a waiting period before they unlock your device to use with a different carrier (this can range from a few months to the full duration of the contract).
IMEI verification: The carrier may request the International Mobile Equipment Identity (IMEI) number of the device to verify its eligibility for unlocking because if the phone appears blacklisted or reported as lost or stolen, they won't authorize your device unlocking request.
Why is SafeUnlocks the Best Unlocking Method for a SIM Device Unlock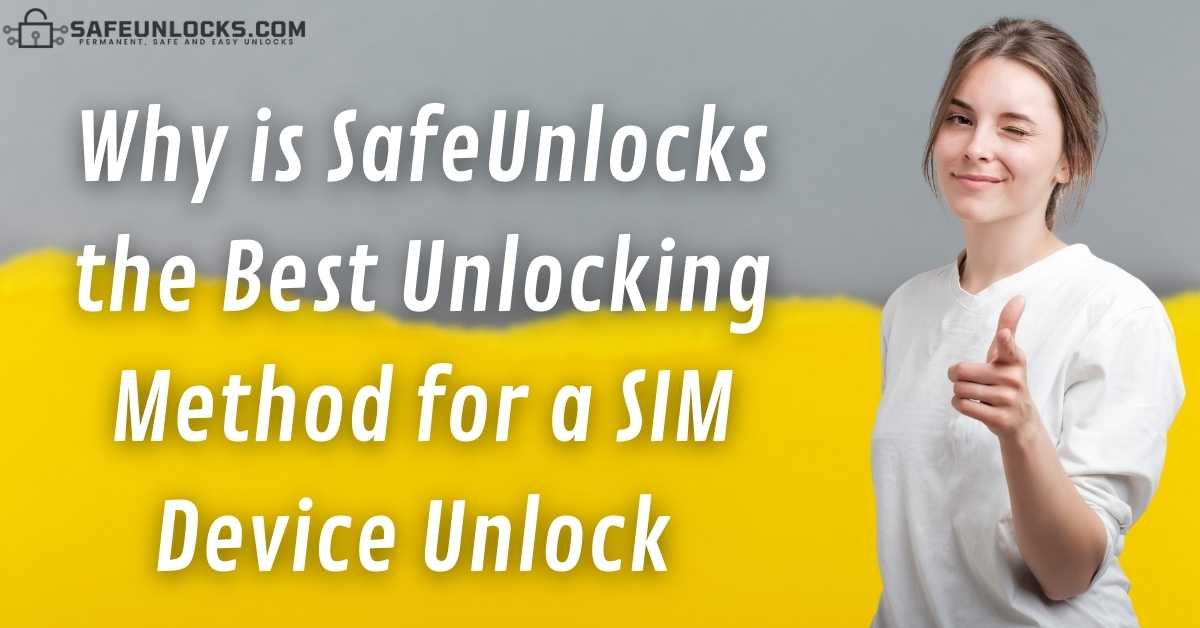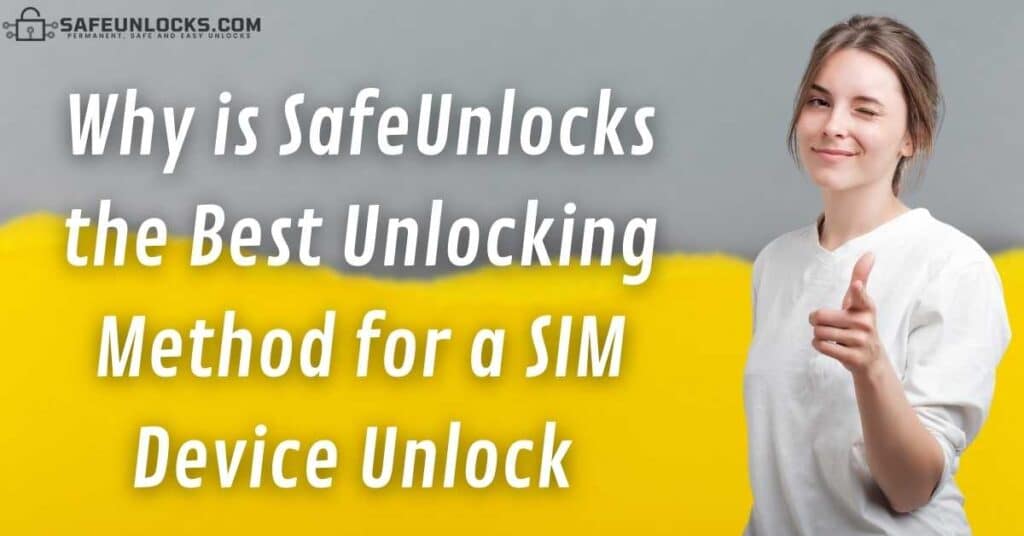 SafeUnlocks is for starters a better unlocking alternative than contacting your carrier because with us you don't need to meet all the requirements we mentioned above to complete the unlock. That is such a great advantage for people who need to unlock second-hand phones or who are not in good standing with their carrier, but it is not the only benefit that we offer to our users.
You don't need to use any external app to complete the unlock, the whole process is 100% online and from SafeUnlocks.com.
The SIM restrictions imposed by the existing carrier on your phone will be removed permanently, and you will be able to use your iPhone without a problem.
You don't need to contact your carrier to check anything or to request the unlock because SafeUnlocks is a third-party, so the process doesn't require you to call your carrier.
SafeUnlocks can SIM unlock your iPhone online for only $1 per locked iPhone, this is a fixed price that won't increase and you'll only need to pay once.
Can I get any Phone Unlocked Regardless of its Brand?
Yes, thanks to SafeUnlocks' new unlocking platform you can remove the lock from any mobile device no matter what is its commercial value, brand, model, original carrier, new network, or operating system. As long as you have the device's IMEI number, it can be unlocked.
What to do After you have Generated the Code to Unlock your Device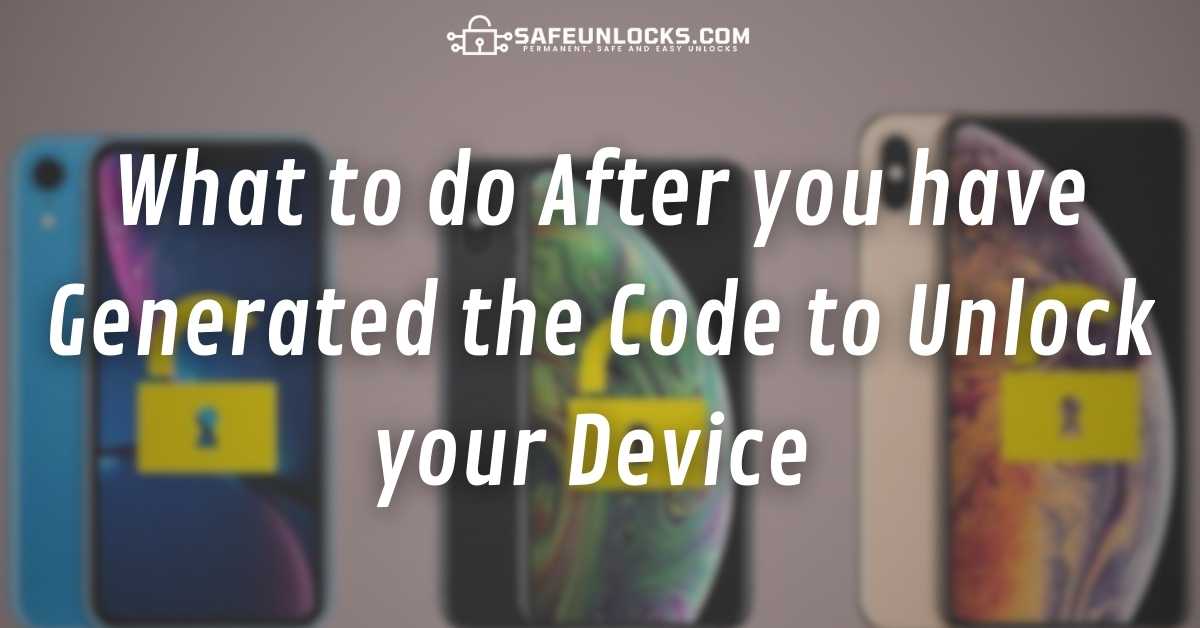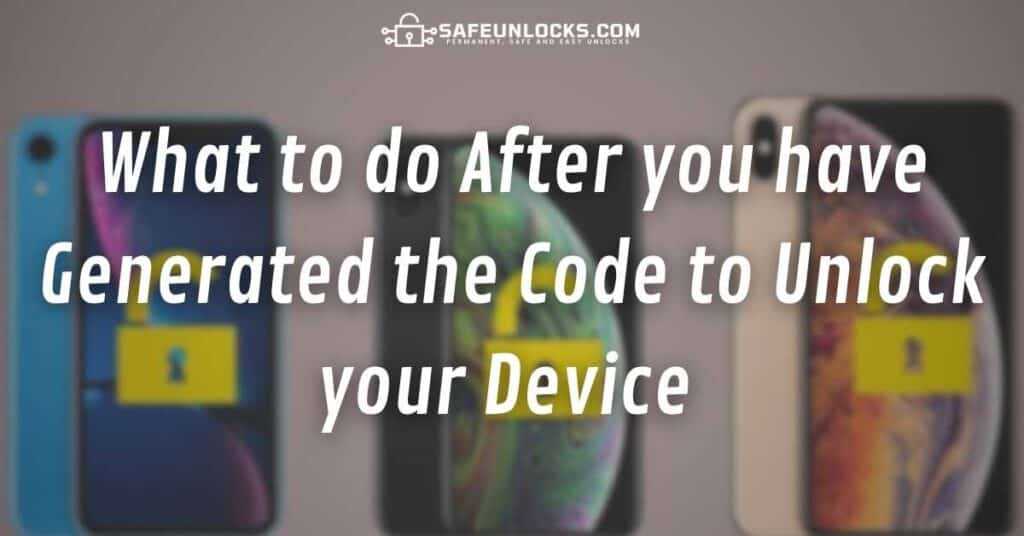 After unlocking the device with SafeUnlocks, what you receive is an 8-digit code for you to deactivate the lock on your phone. What you need to do with the code is use the steps provided below:
Insert a new SIM card on your device (make sure it is a SIM card from a carrier other than the phone's original one).
You will see a notification on your screen saying that the SIM is not supported and asking you to enter an unlock code.
Enter the unlock code that you already generated with SafeUnlocks to deactivate the SIM restriction to one carrier.
At this point, your phone will already be unlocked. To check if your iPhone was successfully unlocked, just try to make a call or send a message with the new SIM card (could be from Verizon, T-Mobile, AT&T, etc.); if it is able to get connected to the new network, then it has been successfully unlocked, if not, try to restart your device so that it receives the software update