If you are looking for a reliable and easy-to-use alternative to unlock Motorola SIM Network locked phones, then SafeUnlocks is exactly what your need. Read this article to understand a little better everything about network locks and how to carrier unlock Motorola phone with us in less than half an hour!
Can Motorola Mobile Devices Get SIM Network Locked?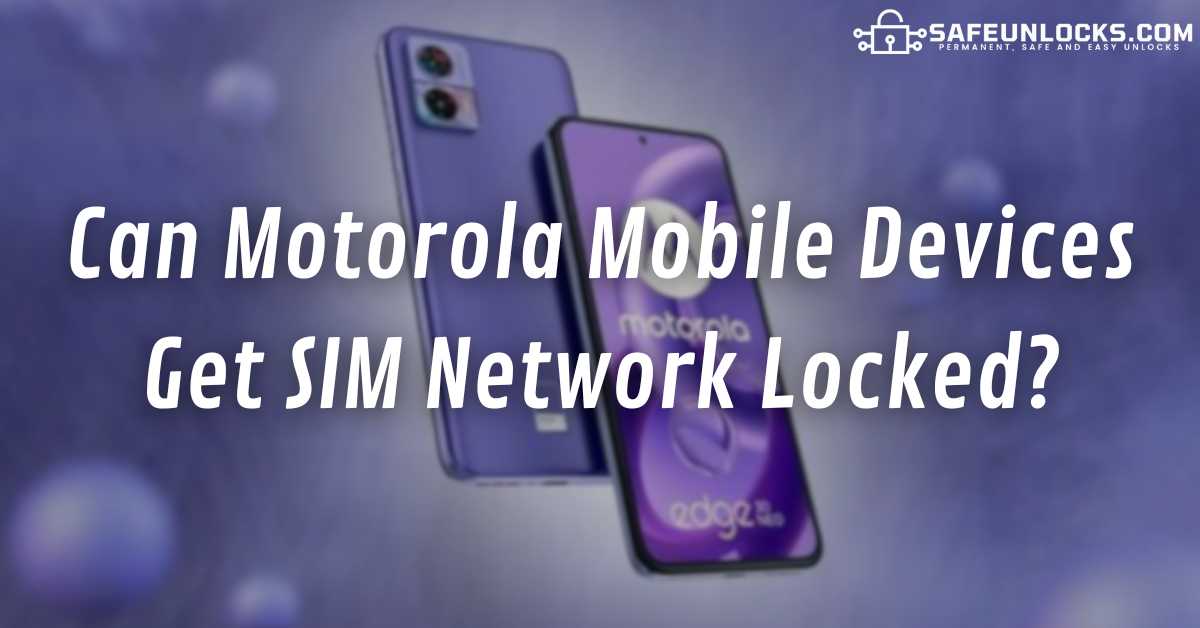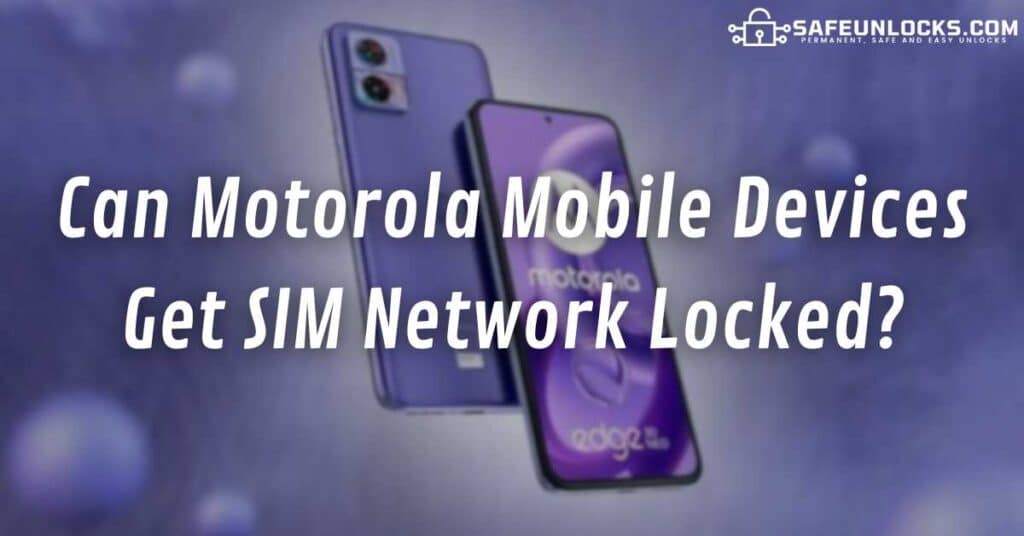 Yes, Motorola mobile devices can be SIM network locked by the carrier as SIM network locking is a practice commonly implemented by carriers to restrict the use of a device to their own network regardless of the phone's manufacturer.
This means that if your device is SIM network locked (whether it is a Motorola, Apple, Samsung, or another device), it will only work with a SIM card from the specific carrier it is locked to.
Why did my Network Provider Lock my Motorola?
SIM network locks are typically implemented to ensure that customers fulfill their contractual obligations or promote the use of their services, so if your Motorola device is SIM locked, it is because you have a contract with them or you are not eligible for an unlock code for your phone (because the longer you spend with the device locked to your current network, the better for your carrier).
However, it's worth noting that not all Motorola devices come with SIM network locks by default, some devices are sold as "unlocked" or "SIM-free", meaning they can be used with any compatible SIM card from any operator, but those devices are more expensive.
Is it Better to Carrier Unlock Motorola Phone with an Unlock Code or with an APK file?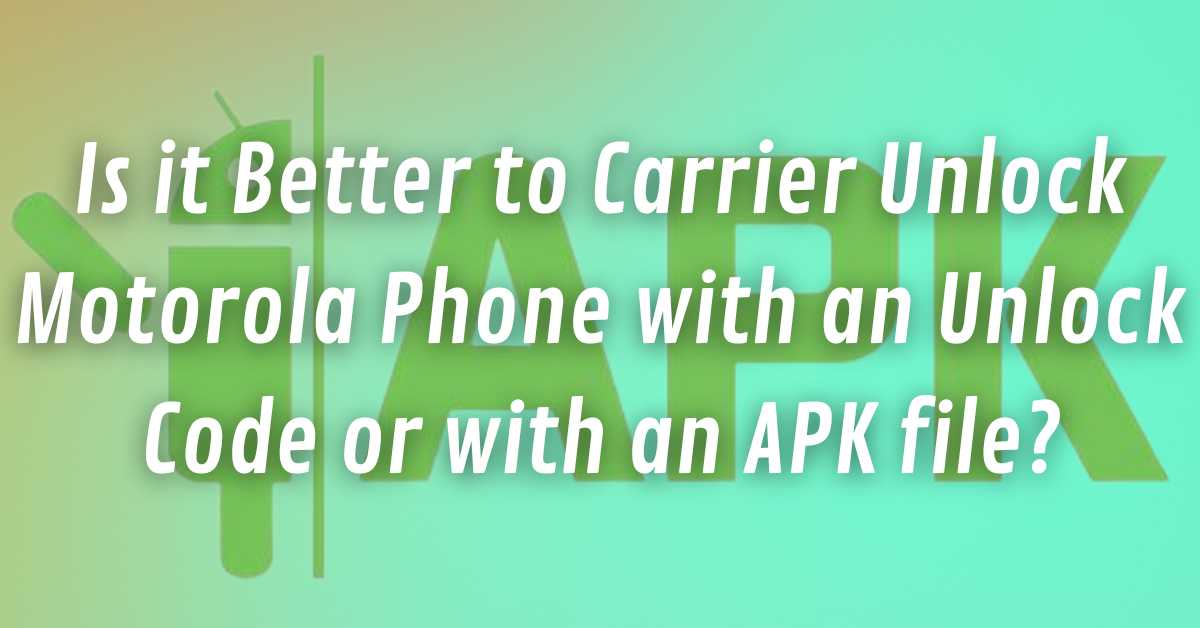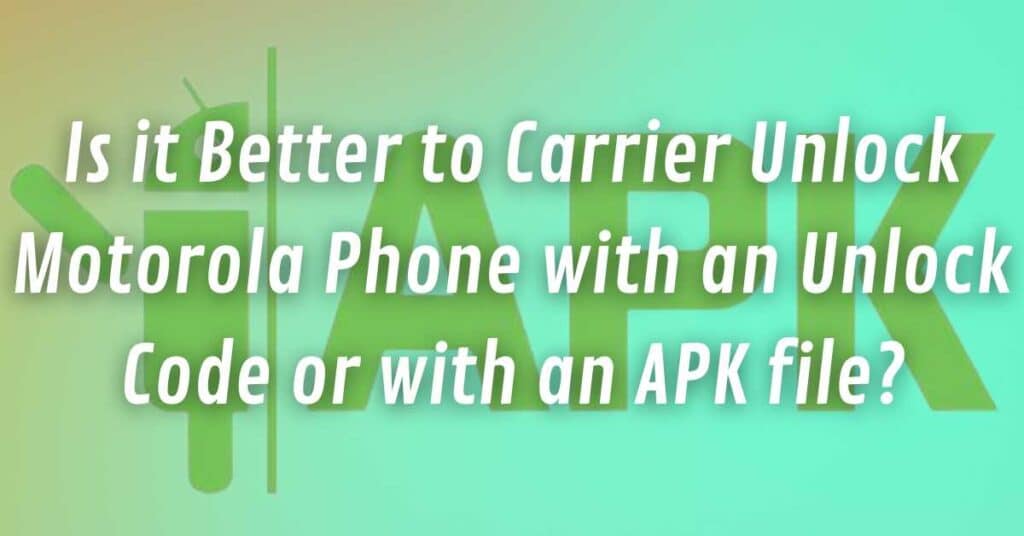 APK stands for Android Application Package and it refers to an external app that some people use to bypass the network or SIM lock.
However, downloading and installing APK files can pose security risks, as they may contain malware or malicious code, and anyway, an APK file doesn't really SIM unlock your device, it just temporarily deactivates the lock, so our answer to this question is that it is 100% better to unlock your device with a reliable unlock code (generated by your carrier or by SafeUnlocks' unlocking service.
Other Disadvantages of Unlocking Phones with APK Files
There are some other disadvantages of unlocking Motorola SIM network-locked devices with APK files, these include the following:
Installing such files on your device can compromise your personal information, expose you to privacy breaches, and potentially harm your device's functionality.
This can result in voiding your device's warranty or breaching contractual agreements with your network provider.
If you encounter any issues during or after the unlocking process, you won't have access to reliable assistance or updates to resolve the problem, and you can pretty much completely damage your phone.
Why get an Unlock Code for Motorola Locked Devices with SafeUnlocks?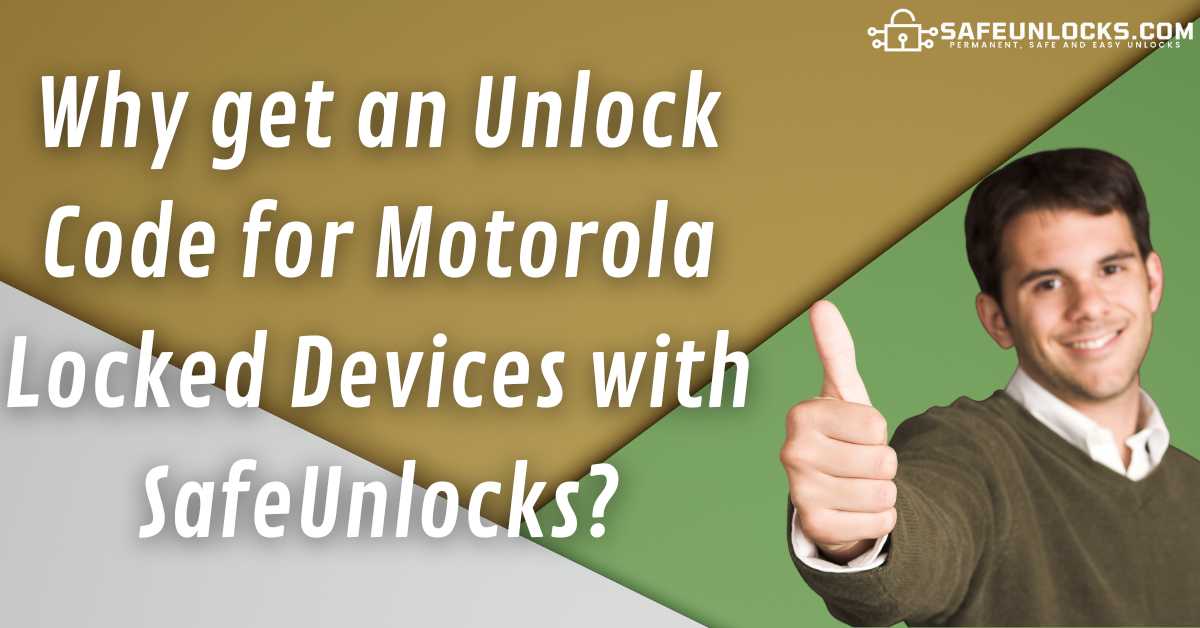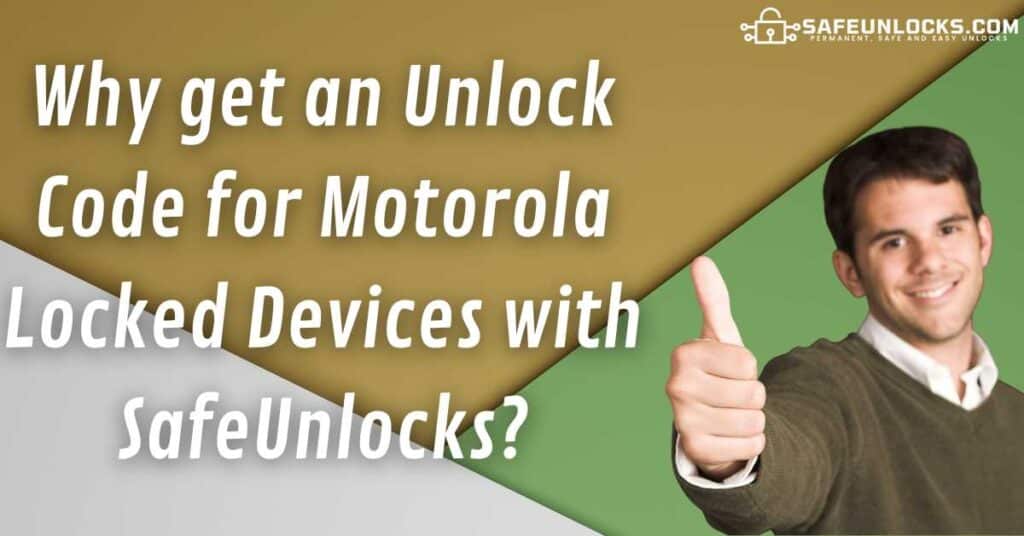 If your mobile phone is SIM locked and for one reason or another your carrier doesn't consider you eligible to get an unlock code, then SafeUnlocks is for you.
We offer this service to people in all countries.
Both our unlock service and tech support are available 24/7.
You can unlock your phone from any GSM network in the world.
SafeUnlocks counts on the same unlock tools that carriers use to generate unlock codes for their customers, so our program will not only generate an unlock code specifically created for your mobile device (because it is based on your phone's IMEI number) but also will assure you a permanent unlock so that you don't have to worry about this issue anymore — no matter if your phone is blacklisted or you bought a second-hand device and you are not its original owner —.
How much is it to Generate a SIM Network Unlock PIN?


One of the greatest advantages of using SafeUnlocks is that to remove your Motorola mobile SIM lock, you only need to pay $1. Considering that other websites charge you up to $50 for the same service, SafeUnlocks stands as the best unlocking option for its affordable price rate and effectiveness.
Remember that we don't charge any extra fees (this is a one-time payment), and you can unlock any mobile device regardless of its brand, model, and commercial value.
How to SIM Unlock your Motorola Mobile SIM Network locked Device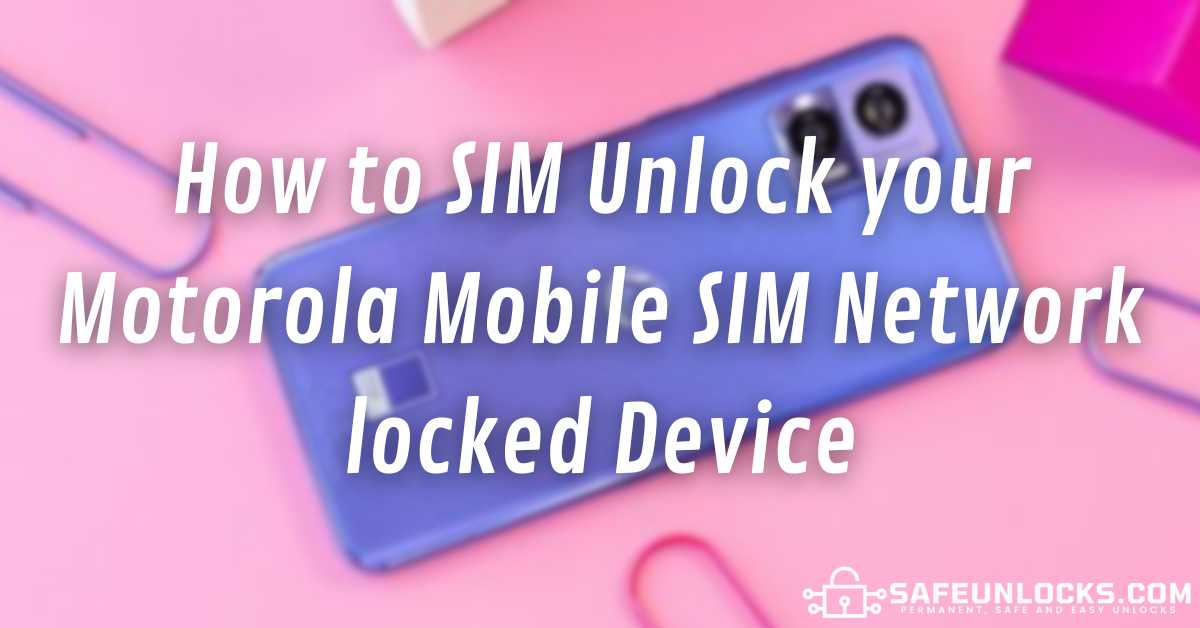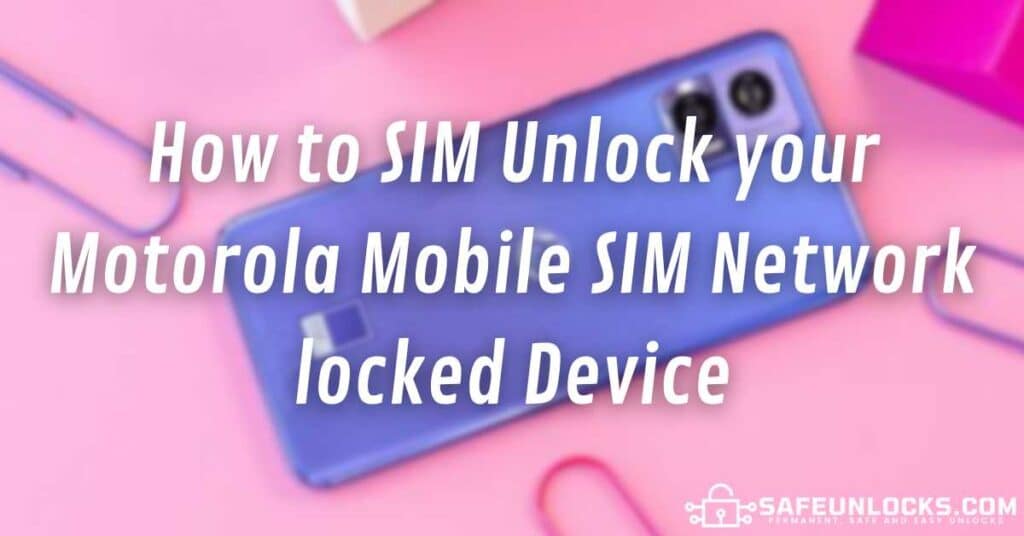 Let's see how to unlock mobile phones with SafeUnlock's SIM lock removal tool and how to use the unlock code generated on your Motorola.
To unlock your device, you'll need to have some basic pieces of information handy as those are required to start the unlock process. To get started, our program will ask you to enter:
Your name.
Your email address.
The phone's IMEI number.
The phone's specific brand (Motorola) and model (Moto X, for example).
If you have this information, then click here to access our SIM unlock module, you'll see a very short form that you need to fill out (after you are done, click on "Proceed"). After that, it will be necessary that you create an account with us so that you can access our payment gateway; to do so, please complete the authentication process and create a password for your account.
Once you are finished with the creation of your account, you'll need to generate the $1 payment that corresponds to the unlock of the Motorola that you want to fix, after you generate the payment it will be a matter of waiting for a couple of minutes until the system generates your unlock code.
How to use a SIM Unlock Code
If you already have your unlock code, you'll need to insert a SIM that does not belong to your phone's original network (for example, if your device is locked to the AT&T network, then use a SIM card from any carrier except that one). You'll see an error message notifying you that the SIM card you entered is not supported, and you'll be prompted to enter the unlock code, as soon as you see this, please enter the code to finish the process.