Whether you are trying to unlock your phone locked to its carrier directly with the mobile operator or with SafeUnlocks, what you'll receive is a network unlock code (also called NCK code), but what is that code for? how should that code be used to successfully unlock a Samsung device?
In this article, we will clear all the doubts you might have about the generation of NCK codes and how to unlock Samsung phones from carrier locks with these codes.
How do Carriers Determine if your Phone is Eligible to be Unlocked or Not?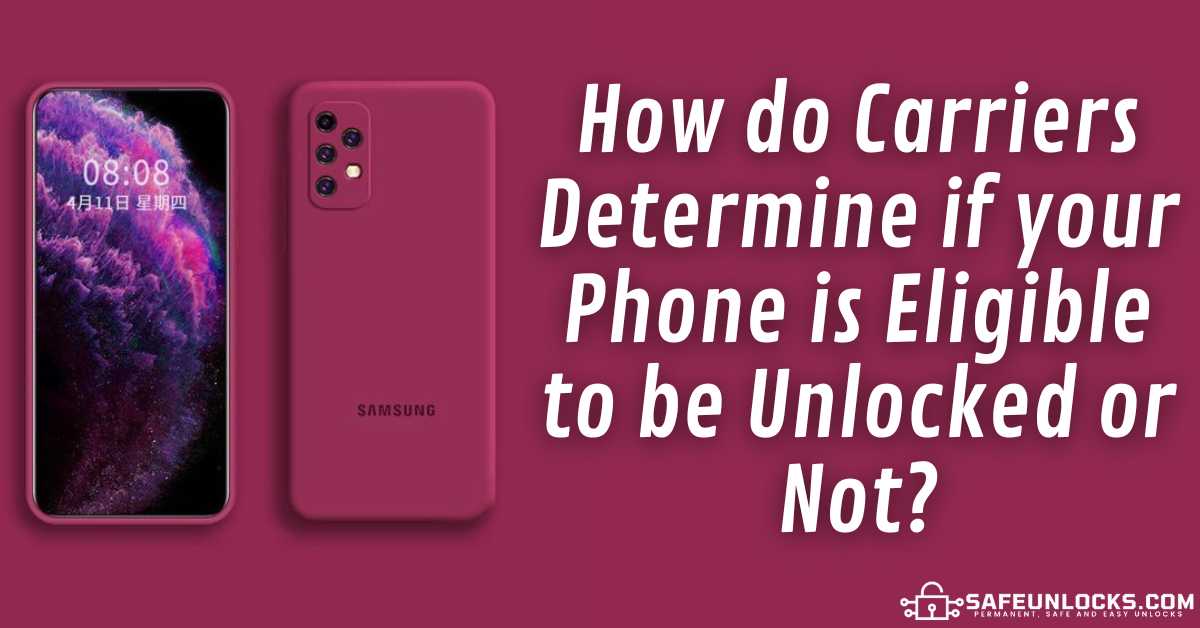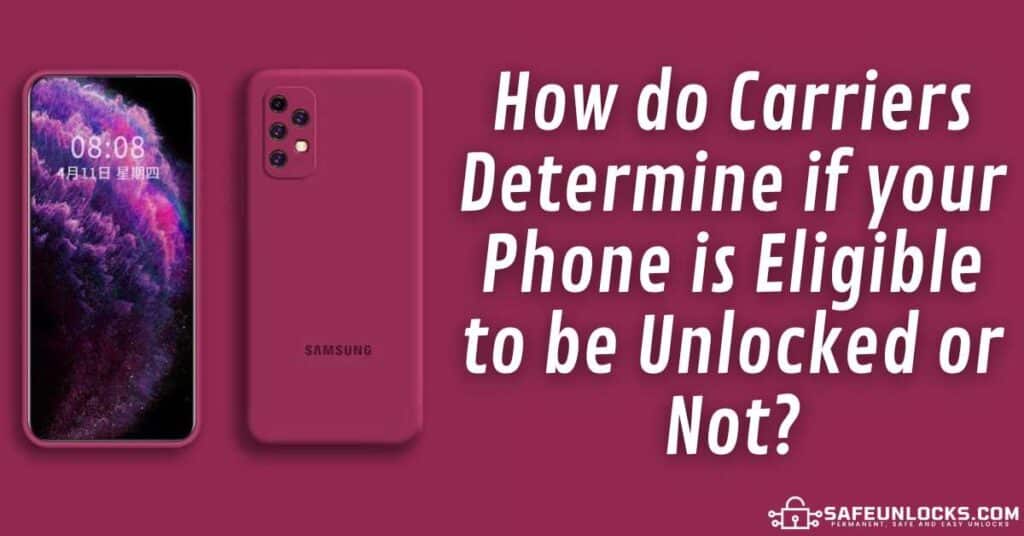 Carriers have specific criteria and processes in place to determine if a phone is eligible for unlocking, so everything will depend on your specific carrier, the kind of contract you have with them, and the requirements they have.
While the exact methods can vary between carriers, here we'll briefly explain some of the common factors that carriers consider when determining eligibility (whether they'll unlock your device or not).
You need to be in good standing with the company
Carriers may require that your contract term is completed or that you have fulfilled any obligations, such as making all payments on time (not having outstanding balances).
The device must be fully paid for
If you purchased your phone through a financing or installment plan, carriers may require that you have paid off the device in full before unlocking it.
You need to meet the Carrier's Waiting Period if Any
Some carriers impose a waiting period before a phone becomes eligible for unlocking, this period can range from a few months to a year, depending on the carrier's policy and on the kind of contract you have with them (it helps ensure customer loyalty and discourages early device switching).
Why is an Unlock Code required to Carrier Unlock a Samsung Galaxy?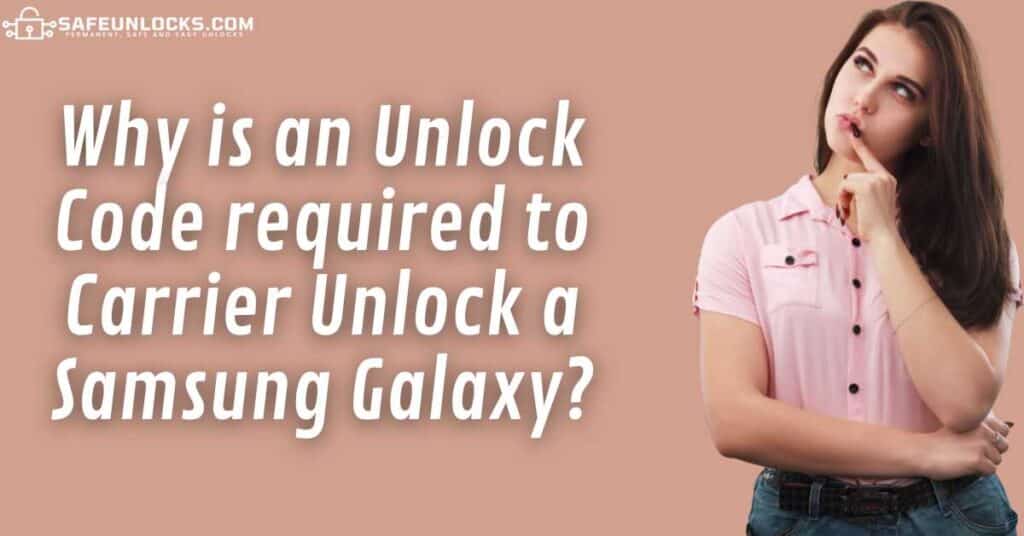 The unlock code, also known as an NCK code or SIM network unlock PIN, allows you to remove network restrictions and use your phone with SIM cards from other carriers; this lock is in charge of essentially "unlocking" your phone and giving you the freedom to switch to a different network provider if you wish.
Now, this unlock code is required to carrier unlock a Samsung Galaxy or any other mobile phone because this security measure is both activated and deactivated remotely, so there has to be any kind of remote key that can be entered into the device to remove the lock (if not, people would need to go personally to one of the original carrier's offices to unlock their phones).
Why is the IMEI Number needed to Unlock the Phone?
The IMEI number is needed to fix locked phones because as we mentioned, the outcome of every lock removal process is the generation of an unlock code (and NCK code that the device needs to remove the network restriction).
Now, as this unlock code must be 100% compatible with the Samsung Galaxy phone (which is the reason why you create one specifically for your device), it needs to be created according to the device's specifications like its brand, specific model, etc., and the IMEI number contains all that necessary information.
Unlocking Samsung Phones: Benefits for the Phone Owner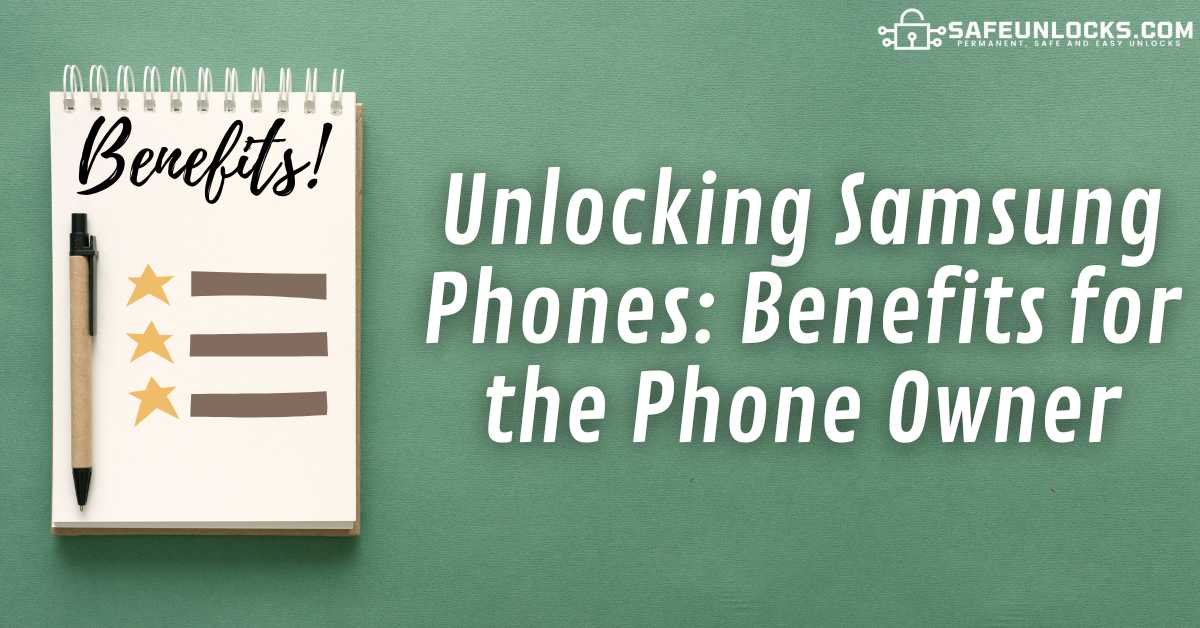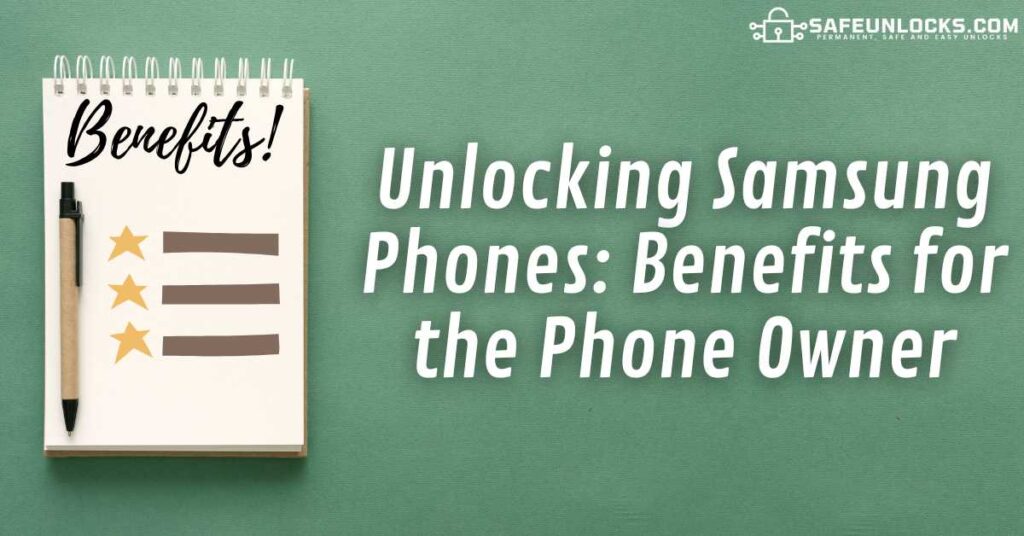 Unlocking a network-locked Samsung Galaxy phone can bring several benefits to the phone owner because phones locked to their network have a lot of restrictions, here is a short list of the principal advantages that you can get if you unlock your Galaxy device:
Freedom to Choose a Carrier with the best plans and prices for you.
More flexibility and cost savings when using the phone internationally.
Unlocked phones generally have higher resale value compared to locked devices.
An unlocked phone offers more flexibility in terms of network compatibility and device usage.
How is it that I will save Money on International Roaming Fees with a Network-Unlocked Phone?
You have probably heard of the big amount of money people save because they don't have to deal with international roaming expenses anymore, well, this is one of the best benefits of having your phone unlocked from a carrier!
Users that tend to travel a lot or that want to move to a different country (or to a state where their carrier doesn't have coverage) usually carrier-unlock their mobile devices because, with an unlocked phone, they can just get a temporary SIM card from another network carrier provider or just move completely to a local network provider instead of paying for high roaming fees or having to buy another phone.
Unlock Samsung Phone from Carrier: How to use the Samsung Unlock Code?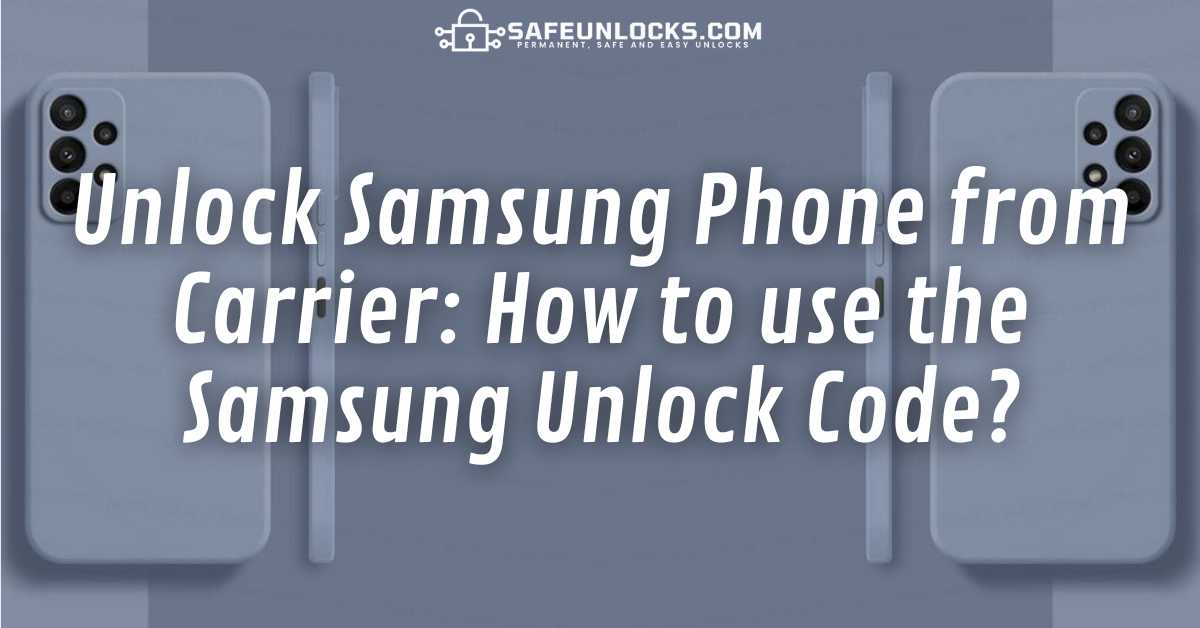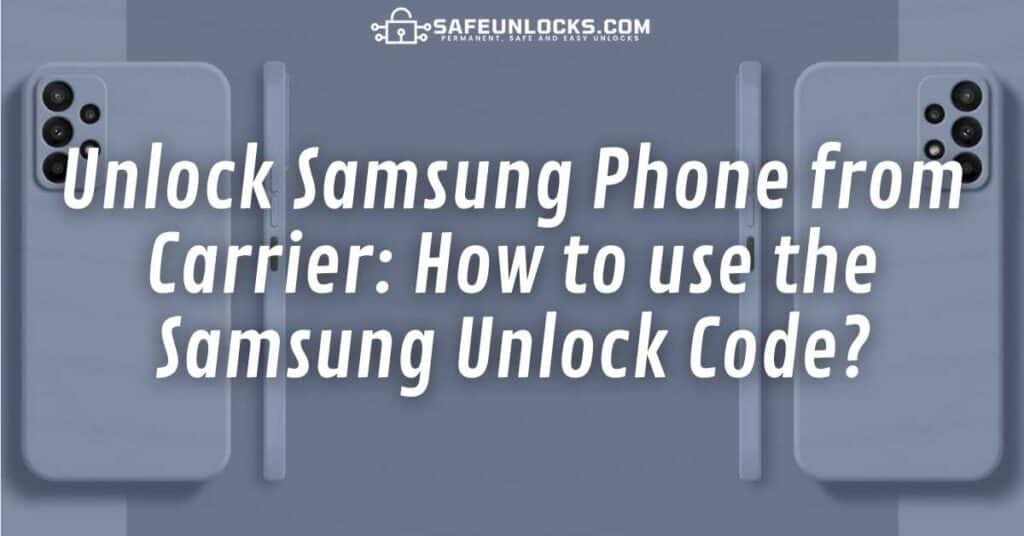 The process to unlock your Samsung Galaxy with our third-party unlock service is very easy and only requires you to place the unlock request, which includes some basic information like your phone's original carrier (like AT&T, T-Mobile, Sprint, etc.), your name, email address, phone brand, phone model, and IMEI number.
To place your order you just need to visit the official website of SafeUnlocks.com and follow the instructions to successfully request an unlock in our platform, remember that this service has a cost of $1 per unlocked device and that it doesn't require you to contact your carrier.
What to do After Requesting an Unlock Code? How to use the Code Provided?
If you already completed the unlock process and have received the NCK code that will unlock your Samsung Galaxy smartphone to use with a different carrier, you'll need to enter the unlock code into the phone. Here is how:
Get a new SIM card from a different network provider.
Remove the SIM from your current carrier and enter the SIM card from the new provider into your locked phone.
As your phone is locked, you'll see an error message saying that the SIM card is not valid.
Click on that notification, you'll be prompted to enter an unlock code for the phone to operate with that SIM.
Enter the code provided by SafeUnlocks.
Enjoy your mobile device!