If you did a hard reset on an Android smartphone or bought a used device and are having trouble removing the FRP barrier from your computer, stop looking around, you just found yourself the best FRP unlock tool for PC.
With SafeUnlocks you will be able to permanently remove the FRP unlock in minutes for only $1 per unlocked device, keep reading to get to know the best unlocking tool on the internet!
What is the FRP lock?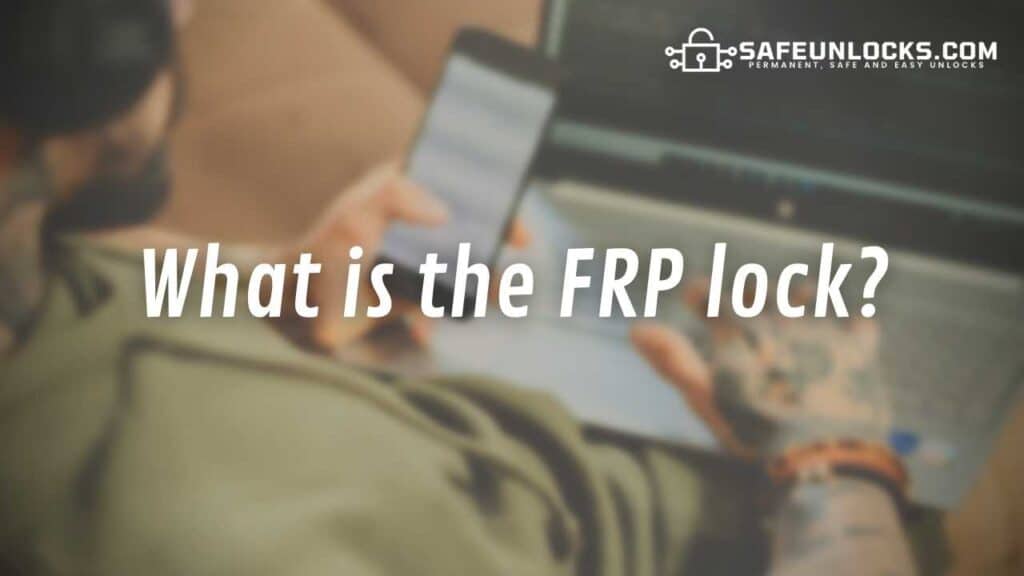 FRP stands for Factory Reset Protection, is also called the Google lock, and it is an auto-enabled safety measure that thanks to the merge of Google and Android OS, is able to prevent third parties from performing an unauthorized factory reset on the phone by locking the device — with the FRP lock screen — until the Google account verification process is completed,
You'll know this factory reset protection is activated when there is a screen lock asking you to insert the credentials (email address and password) of the Google account associated with the Android device. This feature is enabled in Android 5.0 and above, and it is pretty useful in terms of security because if for example a Samsung device (or other Android phones) is lost or stolen, nobody will be able to make a factory reset to delete all the original owner's information and keep it.
Now, even though it works well as a security feature, it is also a disadvantage for people that purchased a used Android device and when trying to reset it to start using it, found out the Android phone was still linked to the old Google account. Also, it happens to many people that had the device stored for a long time and when they tried to reactivate it to use it again, they found out it was locked with an old account and they are unable to remove the FRP lock.
How to Bypass FRP Lock?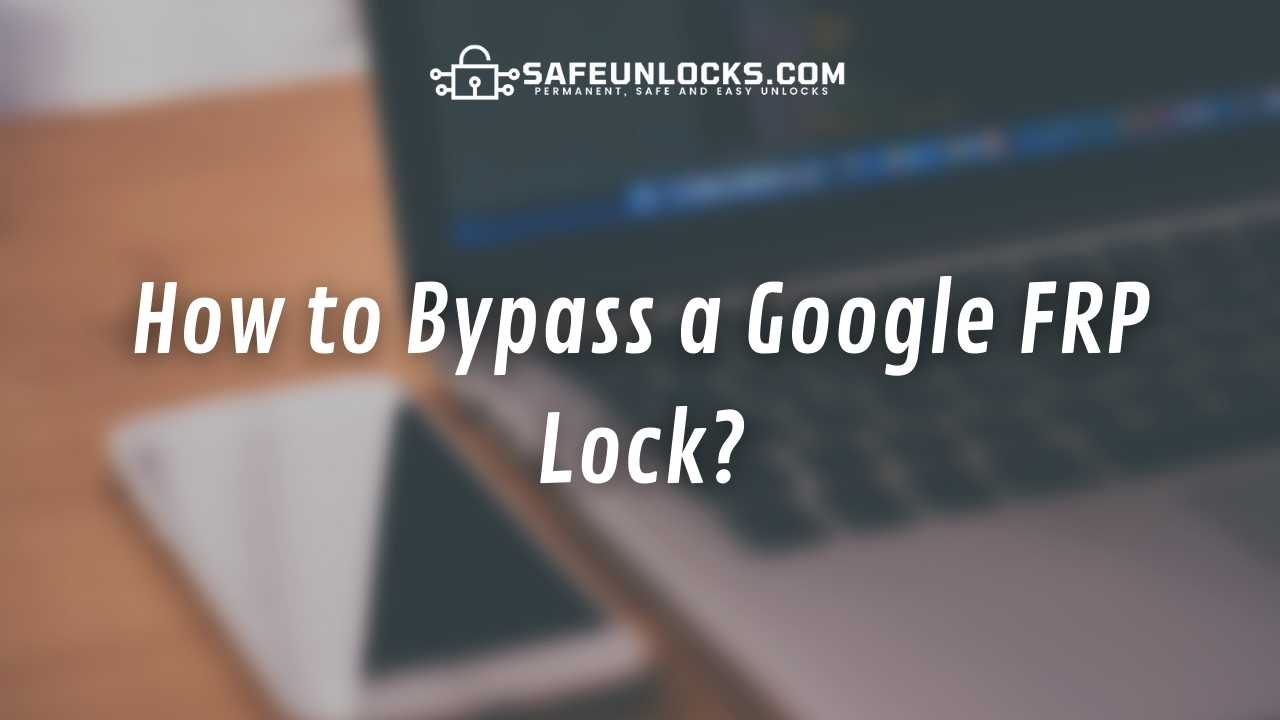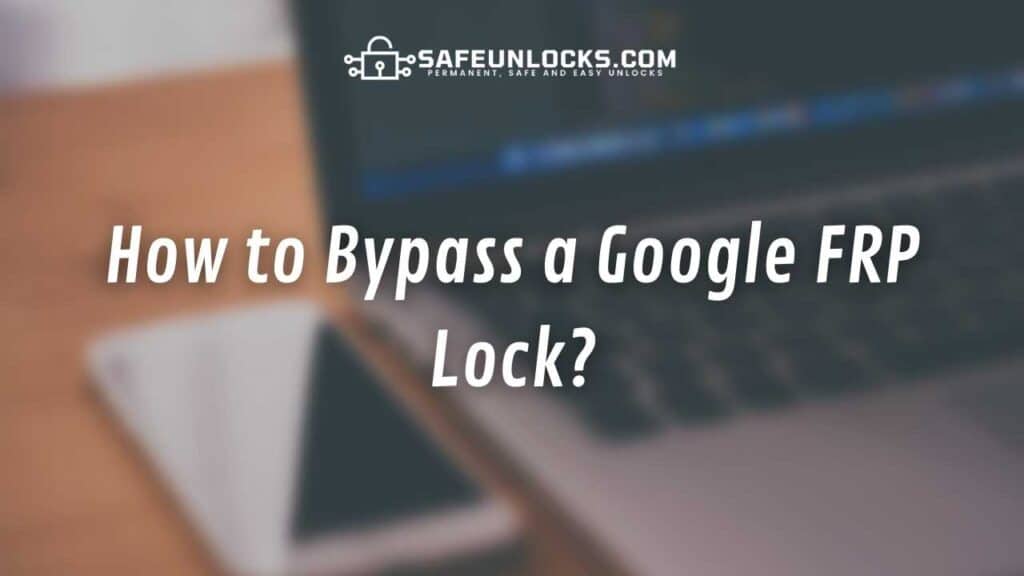 If you already tried recovering the password of your Google account, tried looking for the credentials on your Samsung account (with Samsung pass), and tried to force a hard factory reset on your phone to remove the Google verification but nothing worked, here are some other methods you can use to do so.
Enable the Skip Setup Wizard (KME)
The KME procedure is a bypass option offered by Google and Samsung that works on devices with Knox version 2.7.1 or above. This consists of the enrollment and configuration of some profiles called DA & DO KME profiles that allow the user to disable the FRP lock after a factory data reset. If you are interested in trying this method, just visit the "Recovering Google FRP locked devices" article in Samsung Knox and read the instructions by clicking here.
However, we don't really recommend using this method because is really confusing, the instructions in the article are not very clear, and assigning a profile to the device with those settings seems to be more work than it should.
Remove Google Lock FRP with an External Unlocker


You can use an FRP bypass tool to remove the Google account verification lock online and from any Windows PC; at least with SafeUnlocks it is easier, takes less time, is effective, and the factory reset protection is completely removed.
If you are interested in performing a full Google FRP unlock rather than a bypass only, SafeUnlocks is the best option and it costs $1 only. This online tool for PC is 100% online, which means that you don't have to install anything on your computer or download any APK file on your device. Also, this works with all Windows PCs and can unlock any Android device no matter its OS version, brand, or manufacturer (It can be unlocked no matter if it is a Samsung phone or another).
Other FRP Bypass Tools vs SafeUnlocks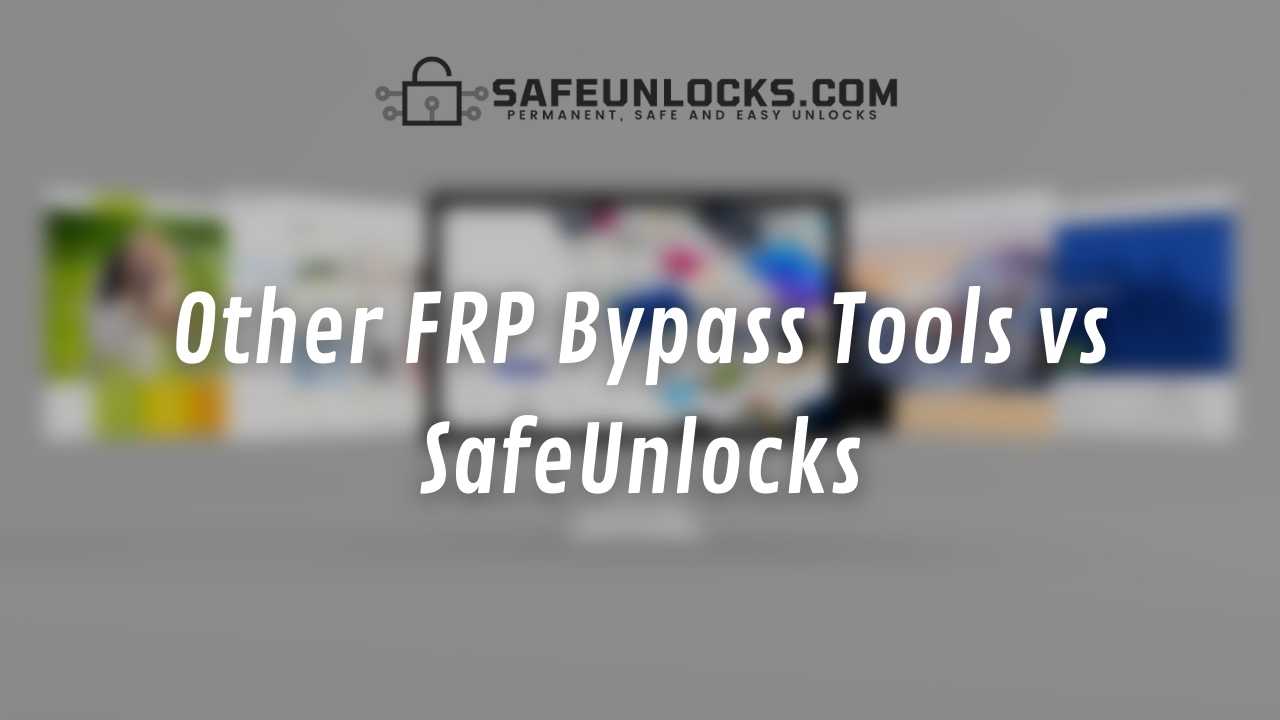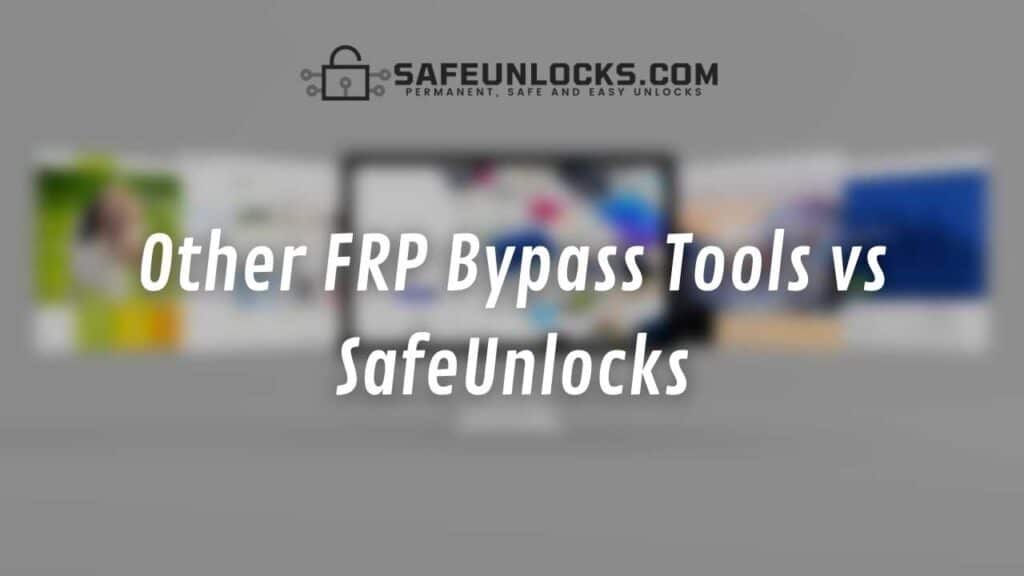 There are tons of popular FRP bypass tools on the internet, however, what SafeUnlocks offers is an FRP unlock instead.
The difference between an FRP bypass tool and SafeUnlocks is that when you make a bypass FRP process, it is a temporary solution, you are just jumping over the security system to get access to the device but are not really removing the lock, so sooner or later this Google FRP lock will reactivate (because it was never really deactivated).
Now, when we talk about SafeUnlocks' FRP unlock tool, we are talking about a complete and permanent lock removal process, with an unlocking process you are not just avoiding the lock to recover the device but are fully eliminating the FRP lock in your Samsung phone or Android device.
Another difference is the level of effectiveness, with other FRP bypass tools there is a high chance that after downloading tons of FRP bypass APK files to the device it is not going to be possible to bypass the lock. However, with SafeUnlocks' FRP unlock tool for PC and smartphones, there is a 99.9% of effectiveness rate and you don't have to install or download anything to your computer or Android devices to complete the FRP unlock and Google account removal.
How to use SafeUnlocks' FRP Unlock Tool for PC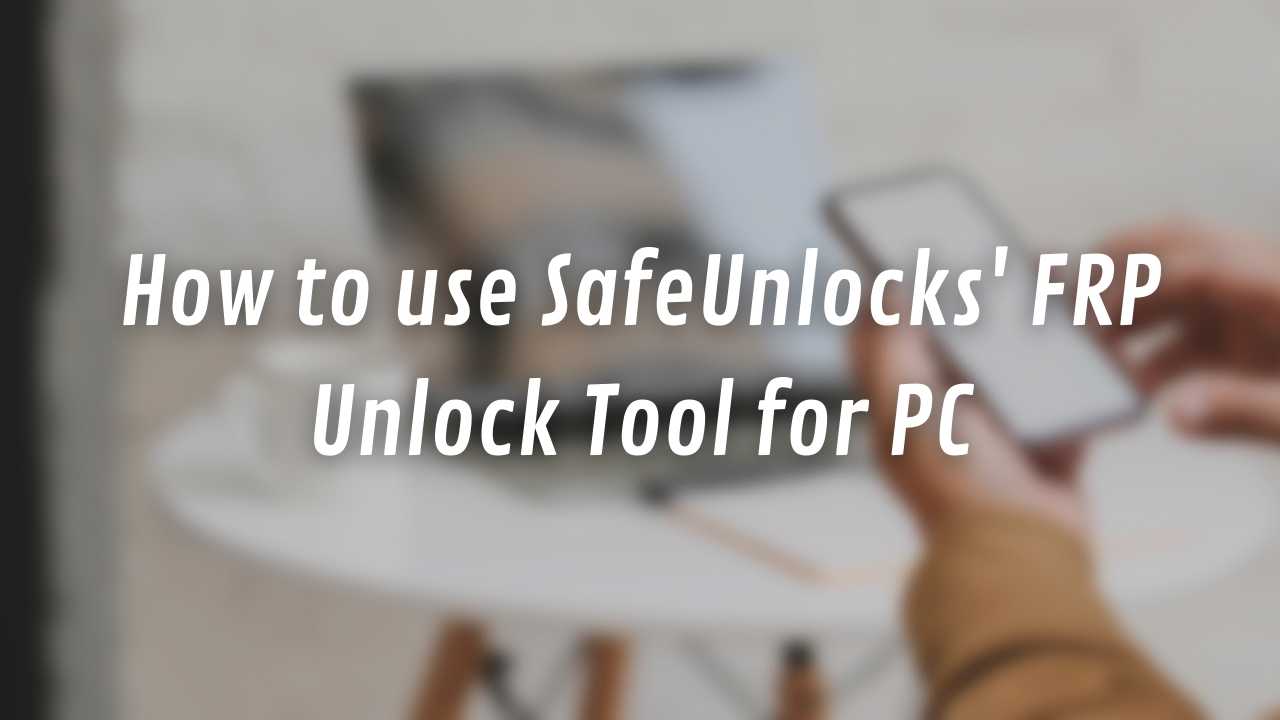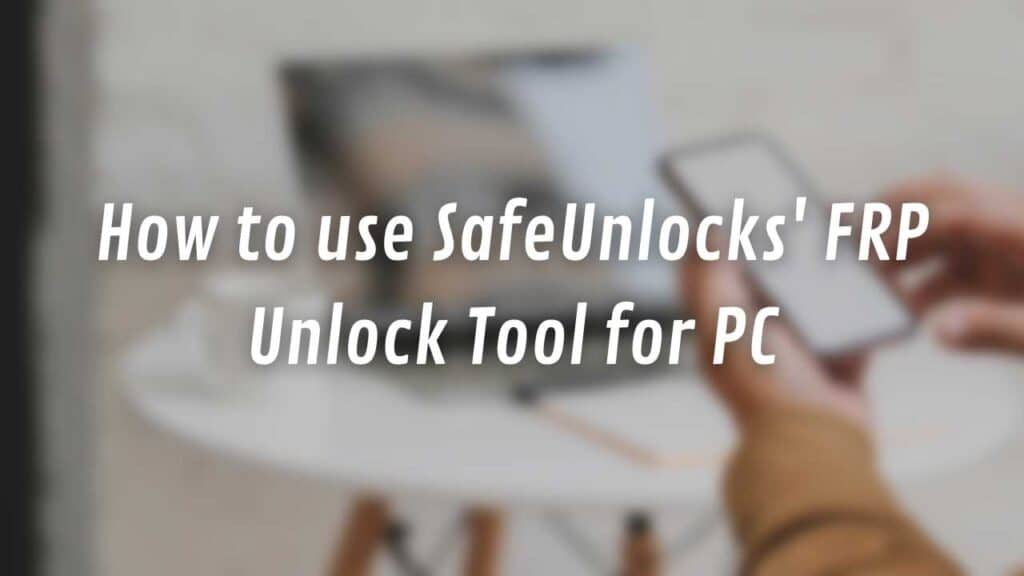 If you are interested in starting the FRP unlock process with us, here is what you have to do:
Visit the SafeUnlocks home page and choose the third option of the "services" menu list (FRP unlock). You will need to fill out a form with some information about you as the user and about the Android phone you want to unlock.
After placing the order, you will need to create an account & obtain your membership code (remember that creating your account with us doesn't have any cost), if it is not your first time using the unlocking tool, avoid this step and just enter your membership code and email address to log into your account.
Having an order placed and an account created, the next step is to make the $1 payment needed to complete the unlocking process, remember that this is a one-time-only charge and you can make it with any form of payment you want.
The last step is just to download the unlocking temporary credentials that will remove the FRP protection for you to remove the Google account linked to your device and enter the new one if needed.