SafeUnlocks has just launched the ultimate PUK code unlock tool to fix your SIM card online without having to enter the PUK or PIN of your chip, and best of all is that it doesn't take more than 10 minutes! Check in this article all the basics about locked SIM cards and unlocking methods with and without a PUK code.
What are the PIN and PUK codes of SIM Cards?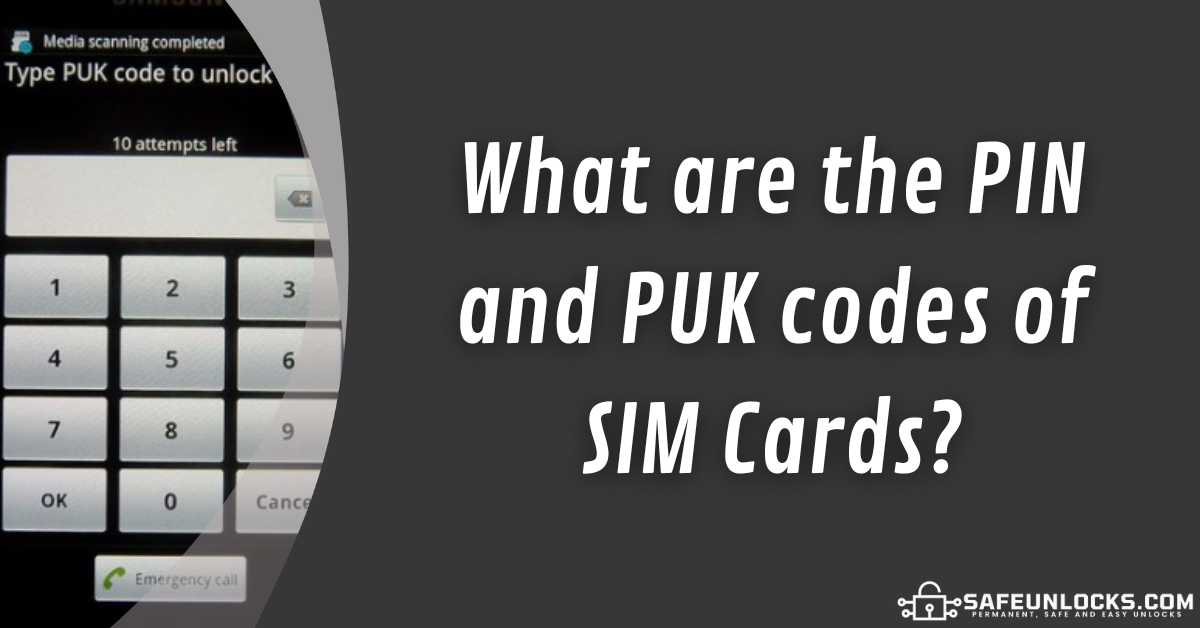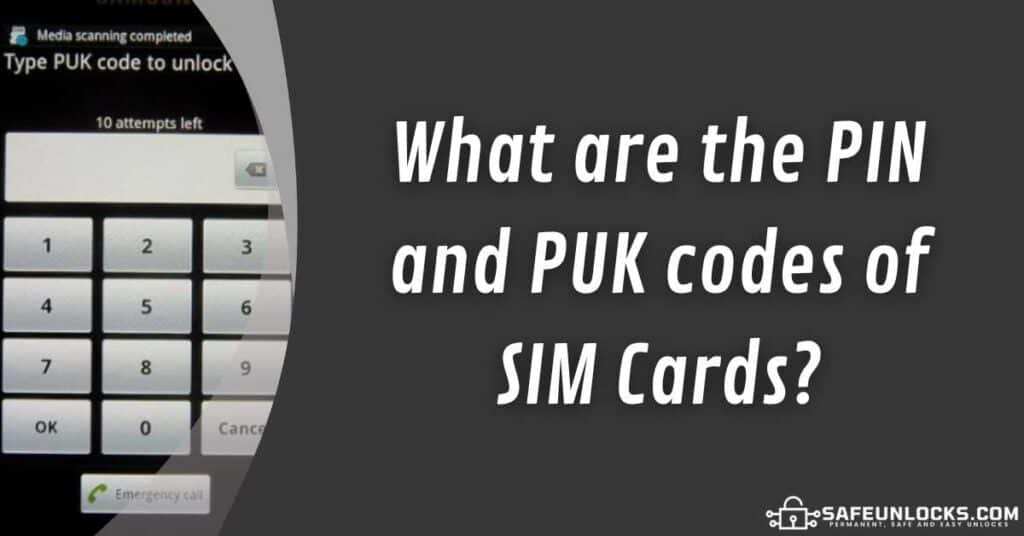 Having a locked SIM card can be very frustrating and unexpected, so if you just happened to change to a new phone or simply restarted yours and now cannot use it without entering a password code that you don't even understand, let us give you a simple introduction to PIN and PUK codes:
The PIN or "Personal Identification Number" is a 4-digit code used to secure your SIM card from being accessed by people that are not authorized to. This is the password code that your phone requires to unlock all your SIM card functions for you.
The "Personal Unblocking Key" (PUK) or "Personal Unlock Code" (PUC) is a unique 8-digit code used to unblock a SIM card when the PIN has been entered incorrectly more than three times. This code is a kind of backup password for you to reset the PIN if needed and to regain access to your SIM if locked.
Are the PIN/PUK Codes the same as the NCK Codes?
Those codes are often confused but are not the same at all. While the PIN/PUK codes help you unlock your SIM card itself, the NCK code is a network unlocking code meant to unlock your mobile phone from the carrier lock, which is a restriction on devices that only lets them get connected to their original carrier's network — people use the NCK code to be able to use new SIM cards from other network providers —.
Where can I find my SIM PIN and PUK Code to Unlock my SIM?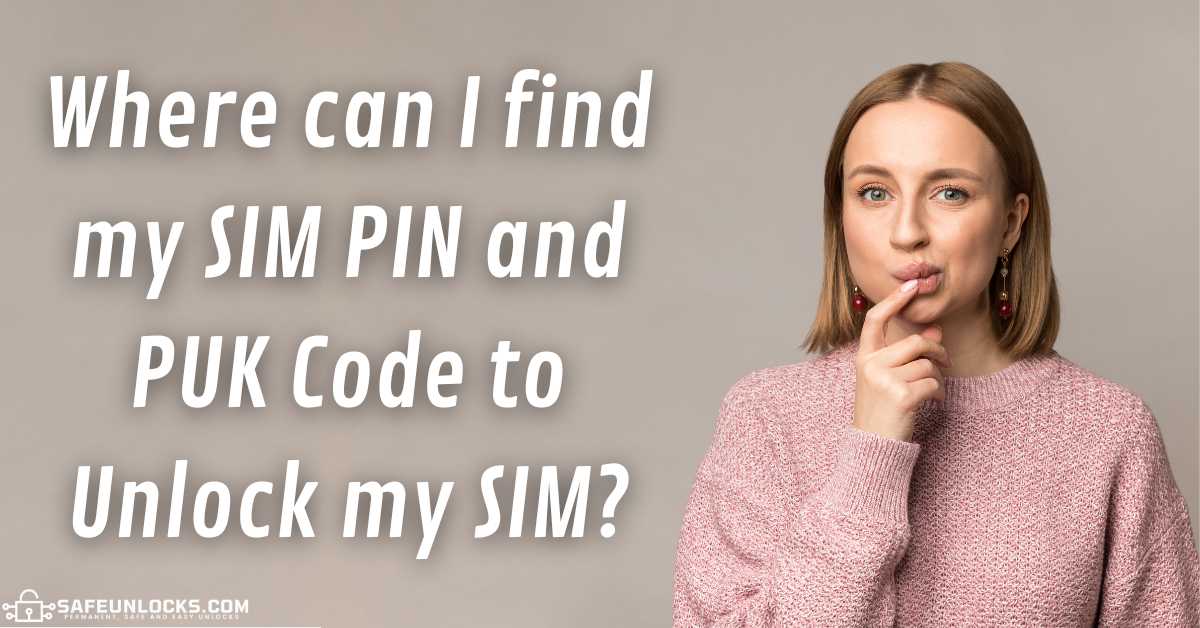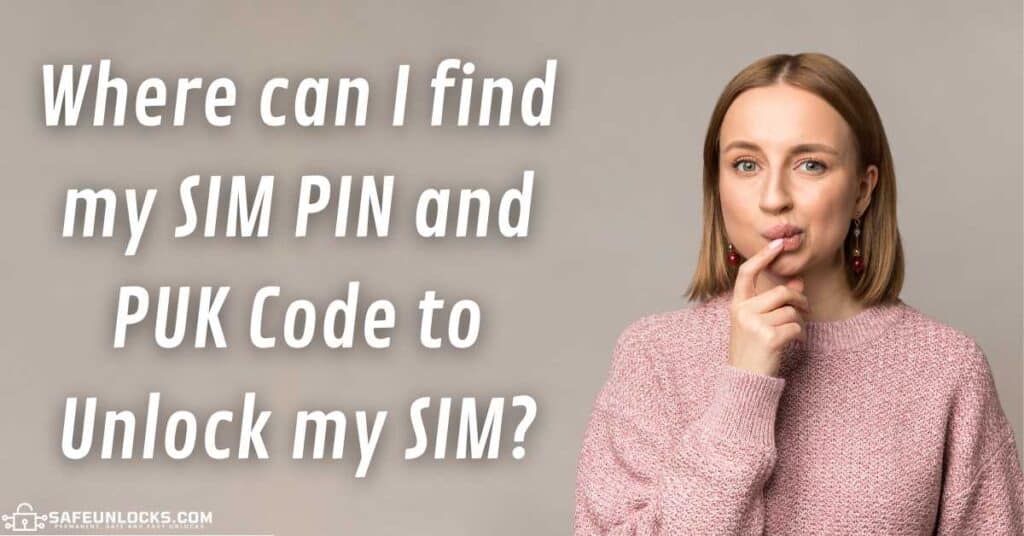 When you first got your SIM card, it was taken out of a larger plastic card with some numbers printed on it; those numbers on the SIM card packaging were the phone number of the SIM, its PIN code, and its PUK code. You can either find your SIM codes on that card or, if you don't have them anymore, on the documentation provided by your carrier at the moment of the purchase.
How can a SIM Card get Locked?
SIM cards have two levels of being locked, you can have entered the PIN code wrong too many times and be locked because of it, or you can be PIN-locked and also have entered the wrong PUK code and have locked your SIM card permanently.
How to get your PUK Code
The first method to consider is asking your carrier for the PUK code of your SIM so that you can unlock your SIM card and change the forgotten number for a new PIN code; this is typically a straightforward process, you just have to call customer service of the carrier that sold you your SIM card and place the request.
However, they won't give you the code if you can't prove you are the owner of that phone number, so getting the PUK code via customer service can get really complicated if the SIM is not registered in your name or you don't have an active mobile plan.
How to unlock your SIM Card without getting the PUK Code from the Carrier?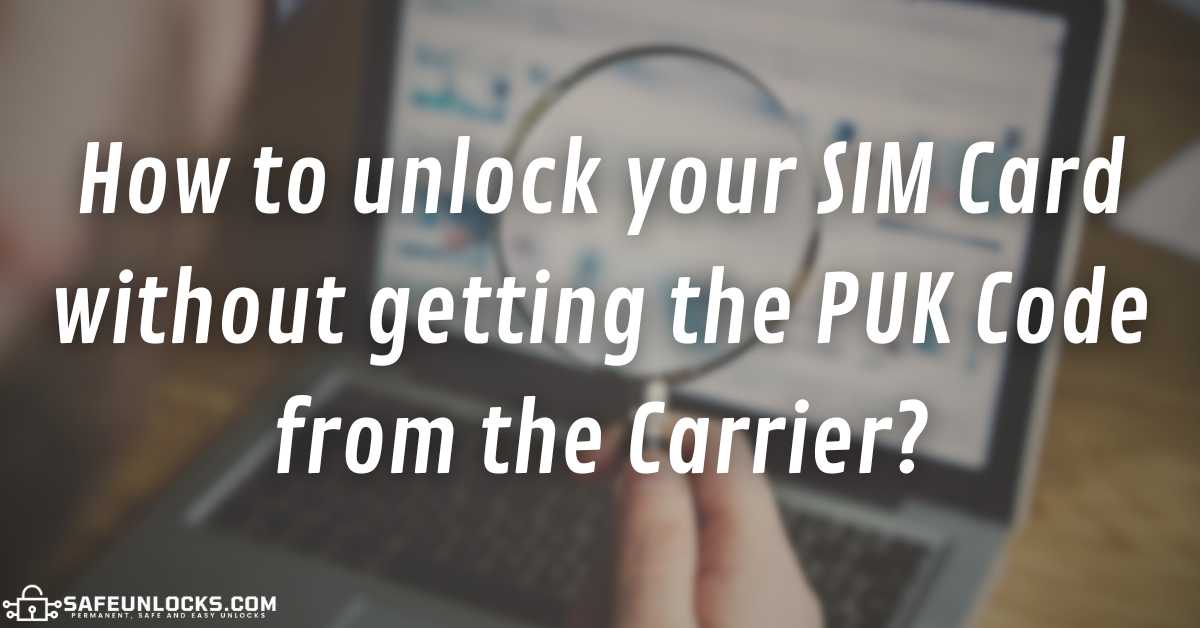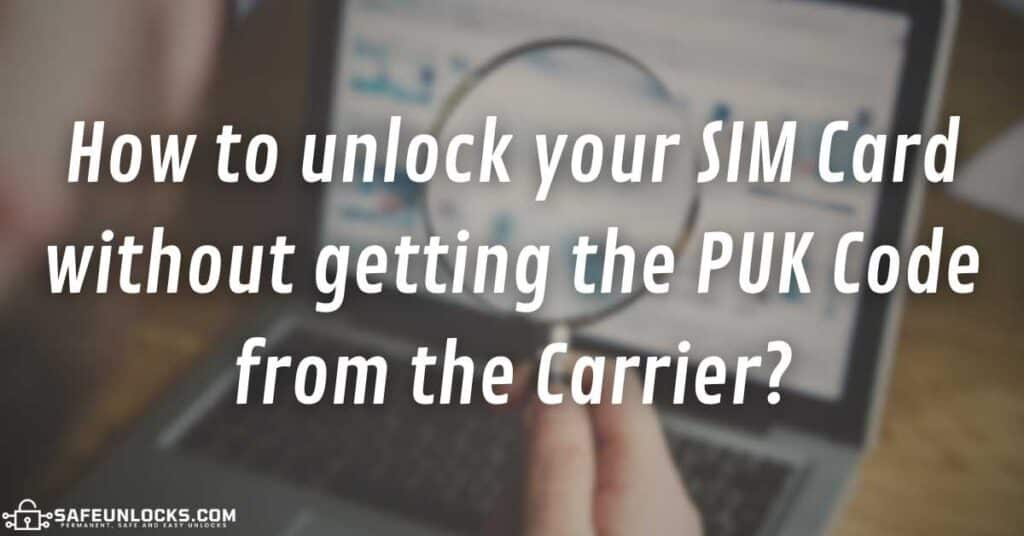 Unlocking a SIM card without using its default PUK code or obtaining it from the carrier's customer support has been challenging for a lot of time, but not anymore!
Thanks to SafeUnlocks' PUK code unlock tool, unblocking your SIM card is a matter of 10 minutes, we don't require you to have an active plan with your carrier, to present any kind of documentation, or to have any information about your SIM other than the phone number of the SIM card.
Step by Step to Unlock your SIM card with SafeUnlocks
Enter the following information:

Your name.
Your email address.
The phone number of the SIM you want to unlock.

Log into your account if you already have one, if not, create an account.
Generate the $1 payment for our system to unlock your phone SIM card.
Wait for your PUK code and enter the code on your phone to unlock the SIM card.
It will take you approximately 5 minutes to place the unlock order with us, but after that, you'll need to wait more or less another 5 minutes while the system generates the code to unlock your SIM. After you receive it, it will be just a matter of entering the PUK code on your phone to get rid of the lock (you can also use it to update your SIM card PIN).
SafeUnlocks' PUK Code Unlock Method: Benefits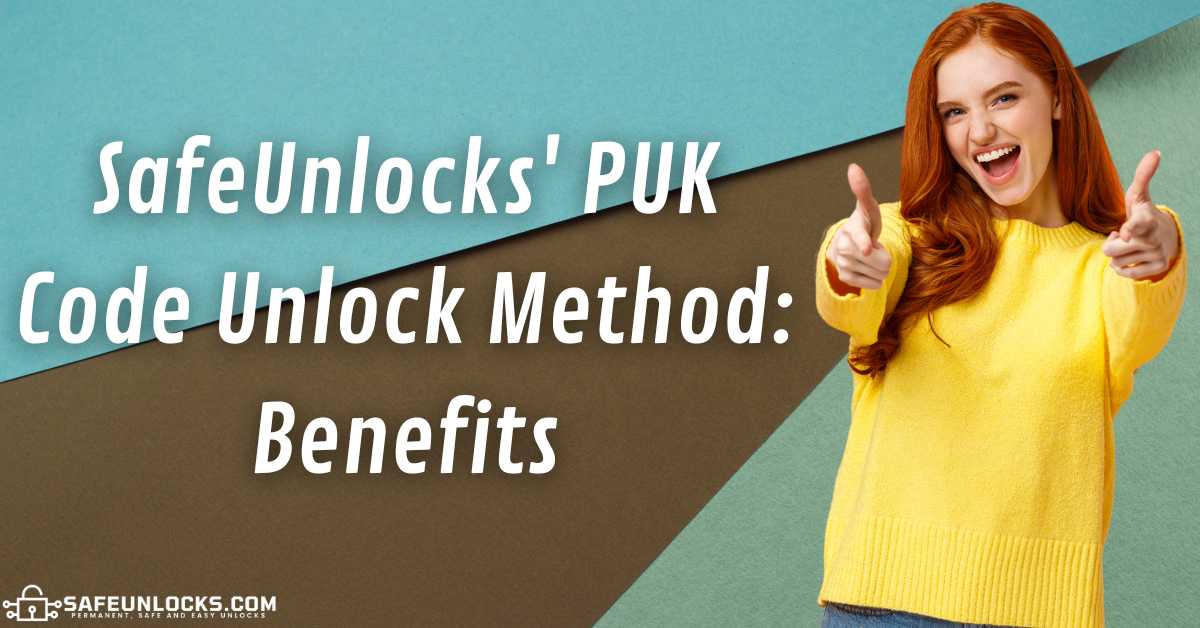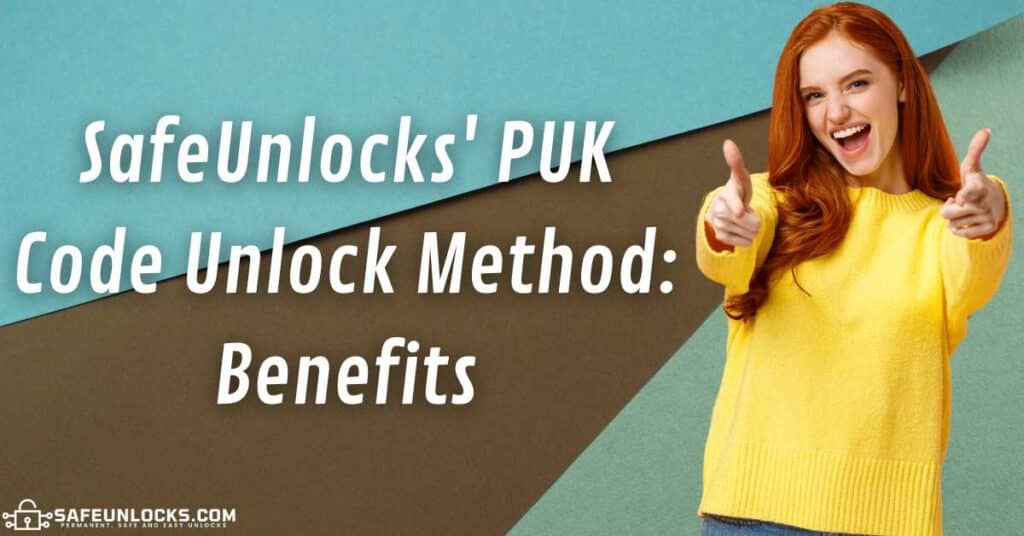 At SafeUnlocks, we can proudly say that we are a reputable service provider that specializes in unlocking SIM-locked phones using the correct PUK code, so there are a lot of advantages for you if you unblock your SIM card with us, for example:
You can ensure a safe and secure unlocking process without risking damage to your device, voiding your warranty, or permanently damaging the SIM.
You get to regain access to your SIM card's features and functionalities in no more than 10 minutes and for $1 only, so we are saving you time and money!
This is one of the easiest ways to unlock SIM cards because this is a 100% online process and we count on a very user-friendly platform.
Does this work on any SIM Card?
Yes, SafeUnlocks' online tool is compatible with all SIM cards regardless of their carrier or the mobile phone you are using (like an Apple, Samsung, or any other), that's why this is one of the most effective ways to unlock your SIM. Anyway, if you notice any kind of system issue or experience any difficulties, remember that SafeUnlocks' tech support team is always ready to help you complete the process.