Unlock the full potential of your Samsung phone with SafeUnlocks' Samsung Carrier Unlock service which is now available 100% online for you to access worldwide!
Say goodbye to the SIM network restrictions that your mobile operator enabled on your phone and experience the freedom to use your device with any carrier you choose, let's check together how to unlock your phone and enjoy an easy, safe, and fast unlocking experience today!
Why is it Always so hard to Unlock Samsung Phones with the Carrier?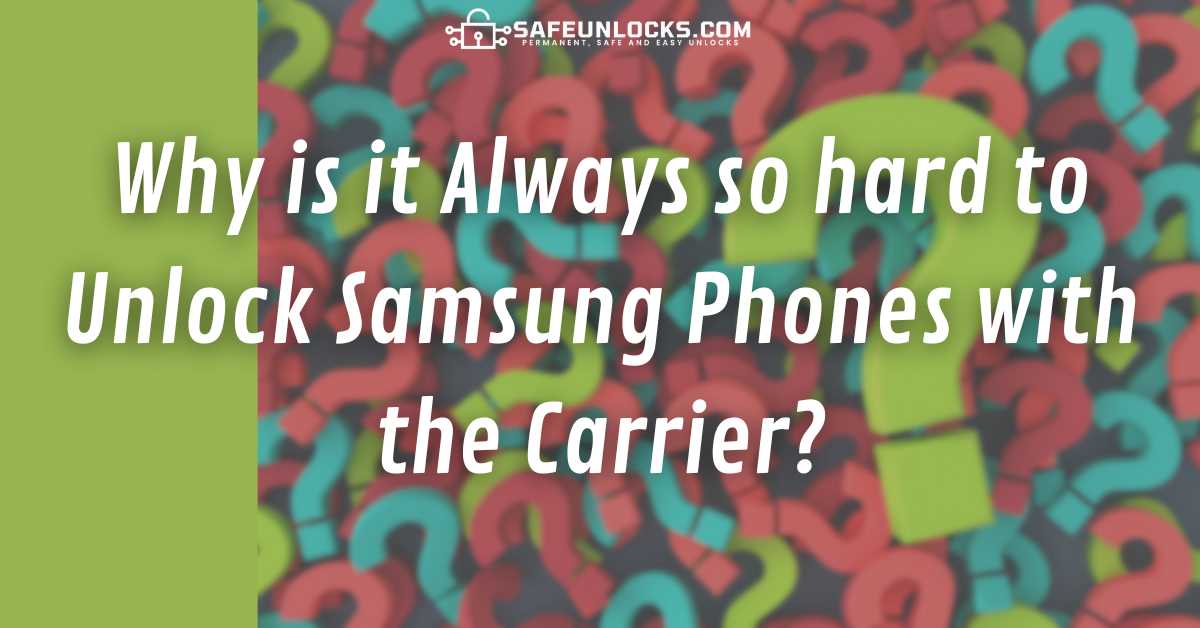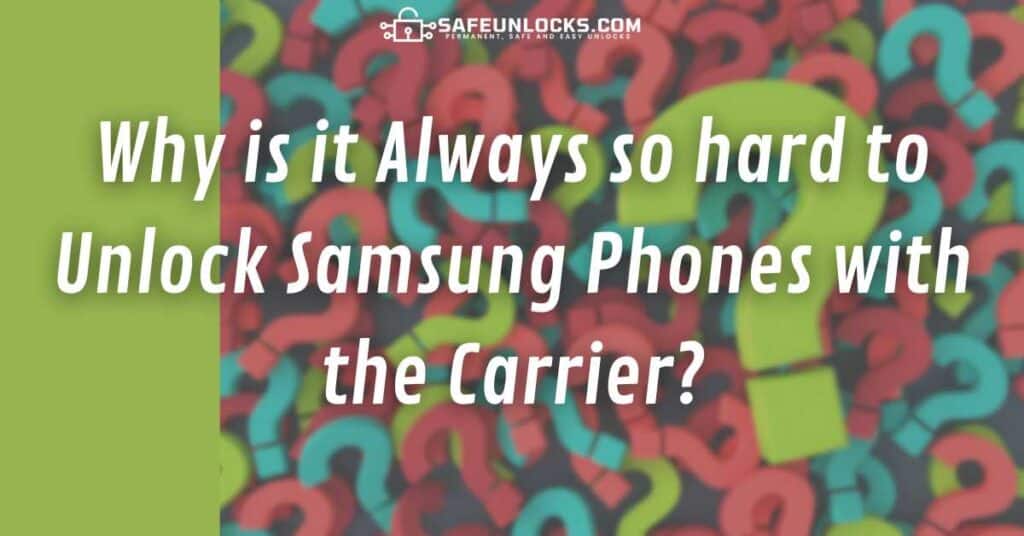 SIM-unlocking Samsung phones with the network provider can be challenging simply because carriers get beneficiated from this restriction, keep in mind that those are anyway companies that are always looking forward to protecting their business interests, which includes keeping their customers tied to using their service.
Reasons why it's hard to SIM-Unlock your Device with the Carrier
How to Check if you are Eligible to unlock your Samsung Phone
If your phone has not been unlocked automatically yet, then your Samsung phone is most likely not eligible because carriers unlock the mobile phones they sell right after the contract terms have been met.
Now, if you want to double-check to see if your phone is eligible to be unlocked but there was an error or something, you can always visit your carrier's official website and look for their terms and conditions, they usually have a module for unlocking their clients' phones where they explain what is required to access the unlock (if not, you can always call them).
Is there a way to Calculate a Samsung Unlock code with its IMEI Number?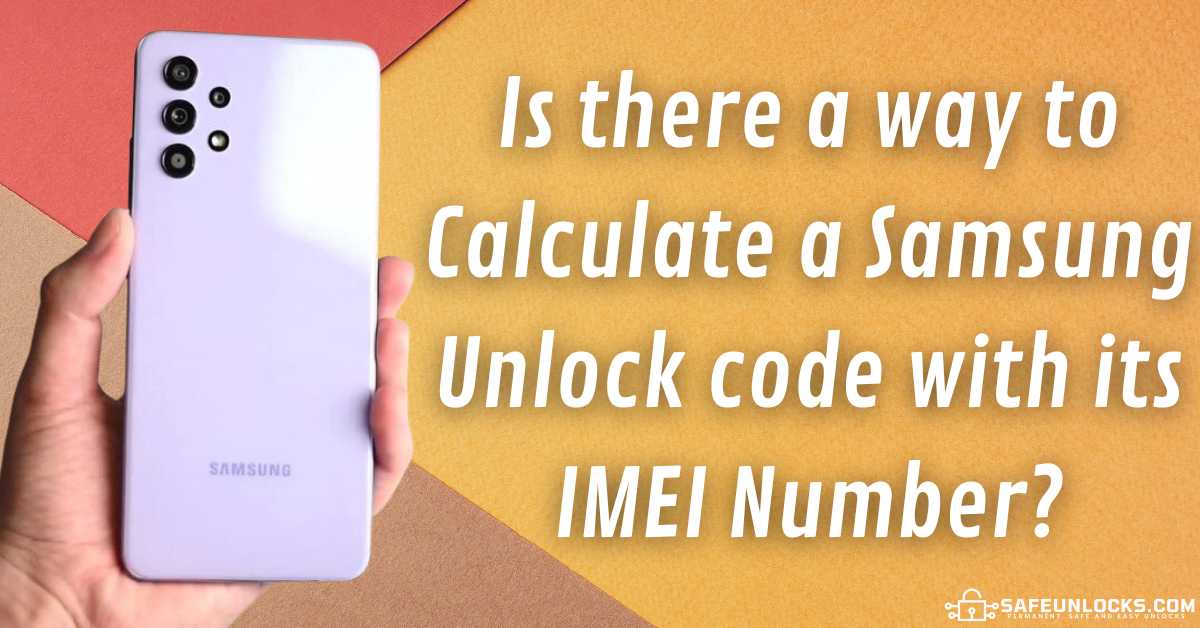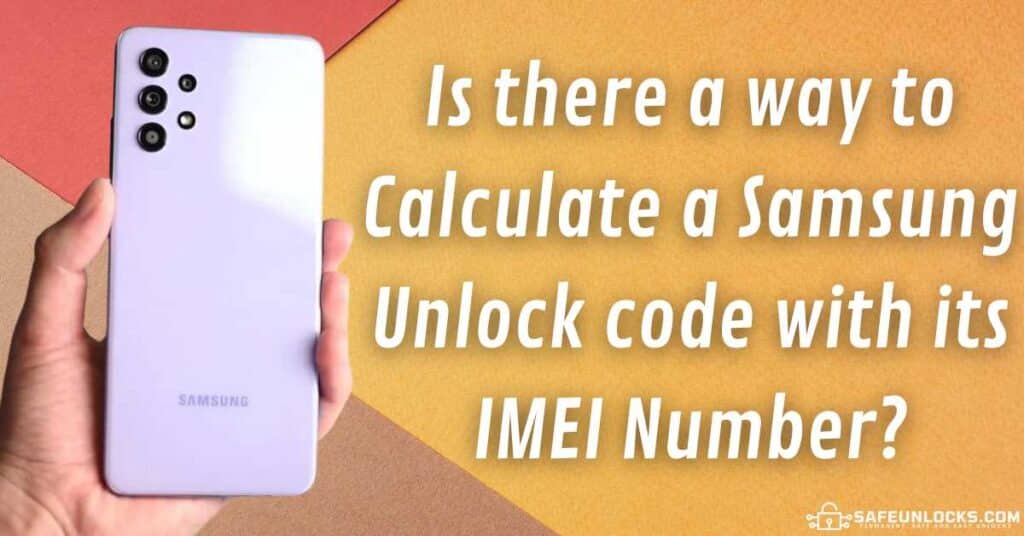 As an end user, calculating a Samsung unlock code with the IMEI number is not feasible because generating an unlock code requires specific software tools and access to proprietary databases that are normally only available to authorized service providers or mobile network operators.
That is why it's usually recommended to contact your original carrier or a trusted unlocking service like SafeUnlocks to obtain the correct unlock code for your Samsung device based on its IMEI number, otherwise, you might enter the wrong number into your locked Samsung Galaxy and damage it.
Is it Necessary to have the IMEI number to Unlock a Samsung Phone?
Yes, it doesn't matter if you want to generate your network unlock code with your carrier or with an external service like SafeUnlocks, you will definitely need the IMEI of your Samsung Galaxy phone to unlock it. Here's how you can find it:
Reasons why you should get your Phone SIM-Unlocked with SafeUnlocks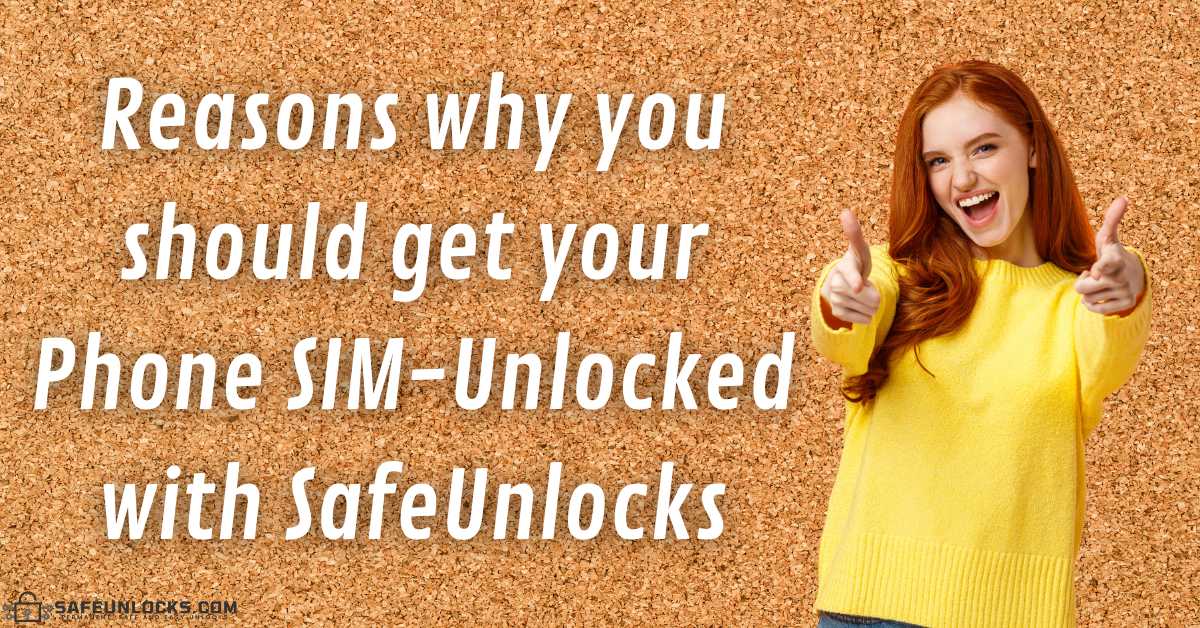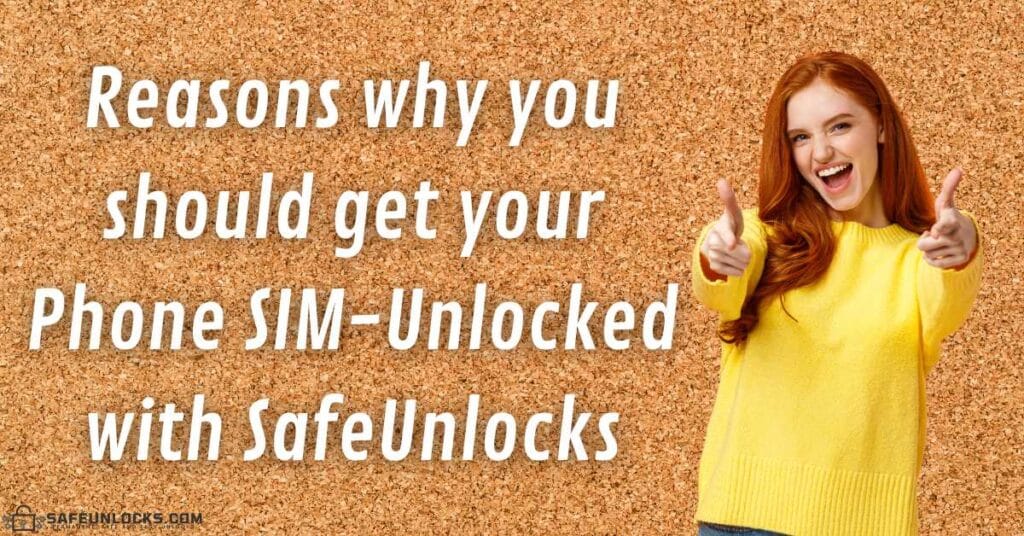 There are a lot of aspects that should be taken into account when choosing the best platform to unlock your Samsung Galaxy phone online, and SafeUnlocks exceeds expectations when it comes to being a good unlocking alternative, that's why we are proudly known to be the #1 Samsung carrier unlock service nowadays.
Let's check the principal reasons why you should unlock your Galaxy with us!
Safely Unlock Samsung Phone Online
Generating an unlock code for your device with SafeUnlocks is not only incredibly easy but also safe for you and your device:
Unlock your Samsung Smartphone Anywhere at Any Time!
SafeUnlocks is able to remove the carrier SIM lock from your mobile device at any time because our system is active 24/7. In addition, you can unlock your phone regardless of its country of origin, its original carrier, its specific brand and model, and your current location.
Unlock the Device in 20 Minutes without contacting your Carrier
As SafeUnlocks is a third-party unlocking service, the unlock doesn't depend on the carrier locking your device, so removing the restriction from your Samsung phone without your mobile operator is not only possible but also very easy and fast.
How to Carrier Unlock your Samsung Phone with SafeUnlocks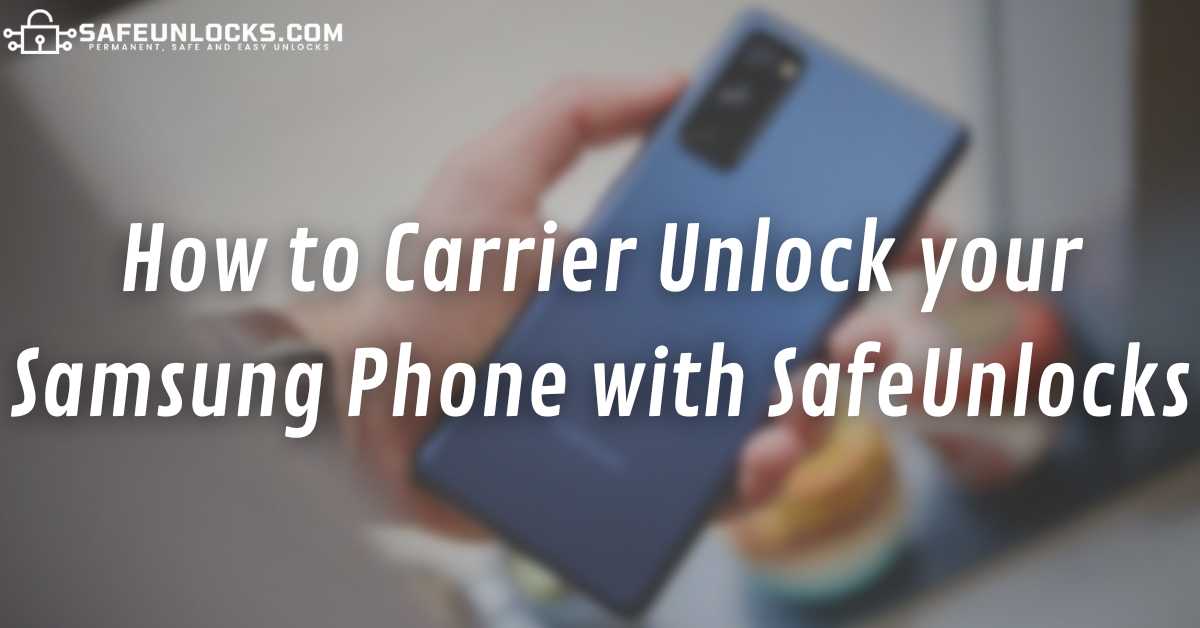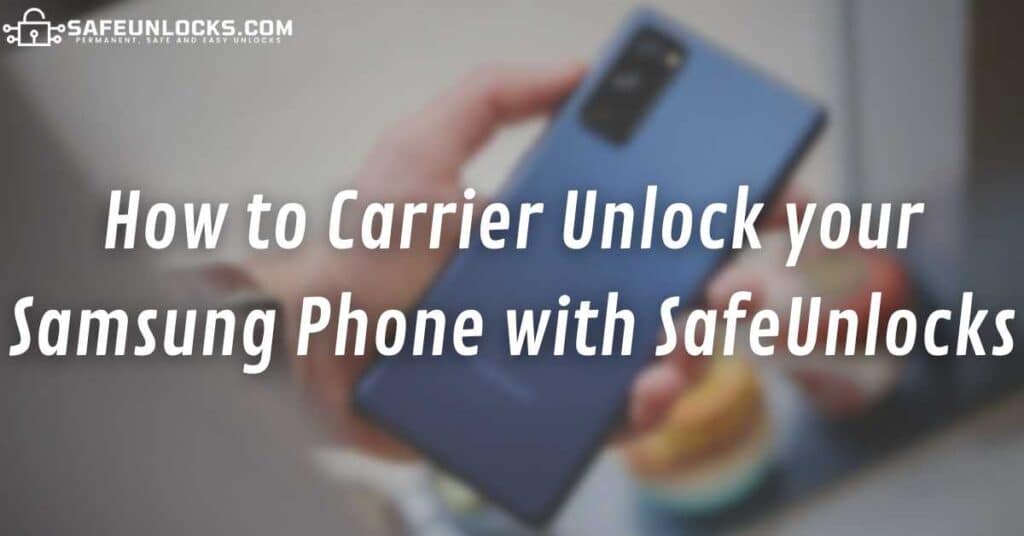 If your phone is locked and you want to obtain an unlock code to remove its restriction with SafeUnlocks, here are the steps you need to follow:
After completing this first unlocking stage, you will just need to follow the instructions on the screen to create an account with us (if you already have one you will only need to log into it) and generate the $1 payment that our system needs to unlock your Samsung device (it is $1 per unlocked device).
What to do After receiving my Unlock Code