Unlocking a Samsung Galaxy has never been easier thanks to SafeUnlocks' network unlock process that completely removes the SIM restriction from your device in no more than half an hour. Learn with us how to unlock Samsung phone from carrier and enjoy the freedom of being able to use new SIM cards from different carriers without struggling with your current operator's conditions and requirements!
What is a Carrier Unlock? Will an Unlock Code fix my Phone?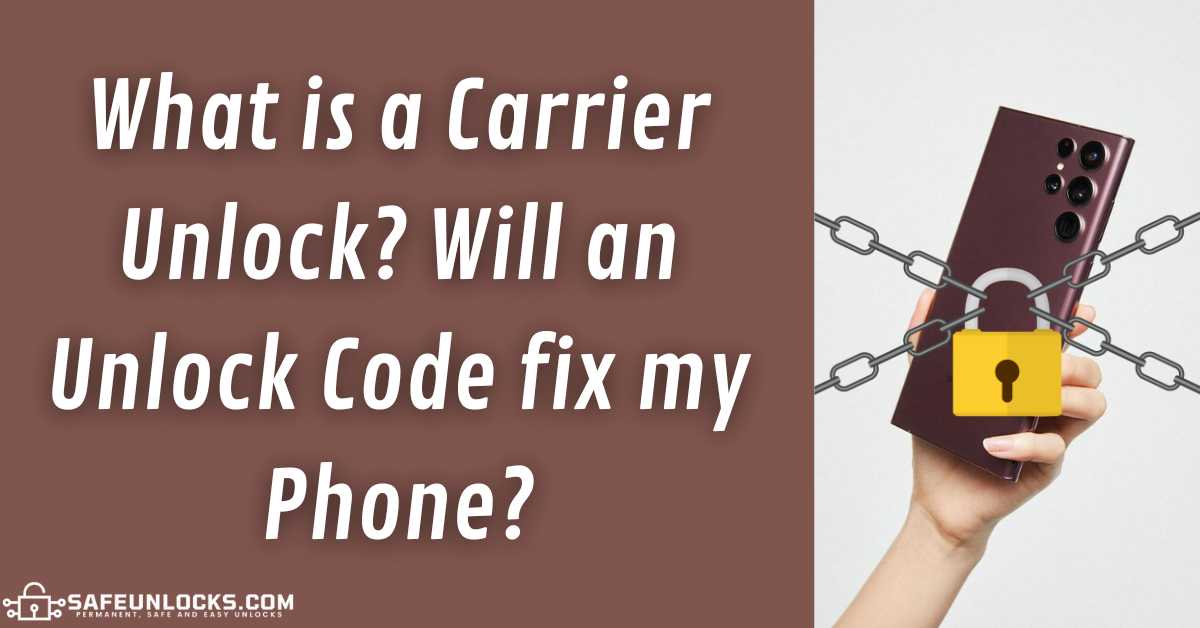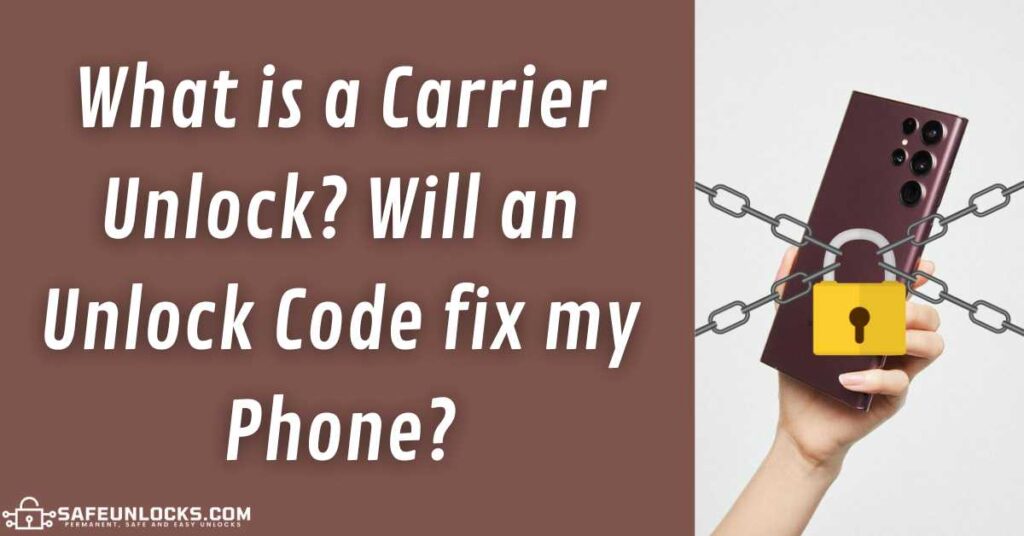 A carrier unlock is a process that allows a mobile device to be used with different mobile providers or networks, it involves removing the restrictions imposed by the original carrier of the mobile device to enable it to be compatible with SIM cards from other mobile operators.
A carrier unlock process like the one offered by SafeUnlocks provides flexibility for users to switch between different service providers without needing to purchase a new phone or contact their network carrier.
¿Can an NCK Unlock Code remove the Network Restriction on a Samsung Galaxy?
Yes, an NCK (Network Control Key) unlock code can remove the network restriction on a carrier-locked Samsung Galaxy phone, it effectively removes the network restriction and grants the user the freedom to choose their preferred network provider.
However, keep in mind that the NCK code is specific to each device and can only be used to unlock the specific device it was created for, so it's not like you can unlock your phone with a random unlock code, you need to generate a unique SIM network unlock PIN for the locked device you want to fix.
Unlocking a Phone with the Carrier → How to make sure your Phone is Eligible for Unlock?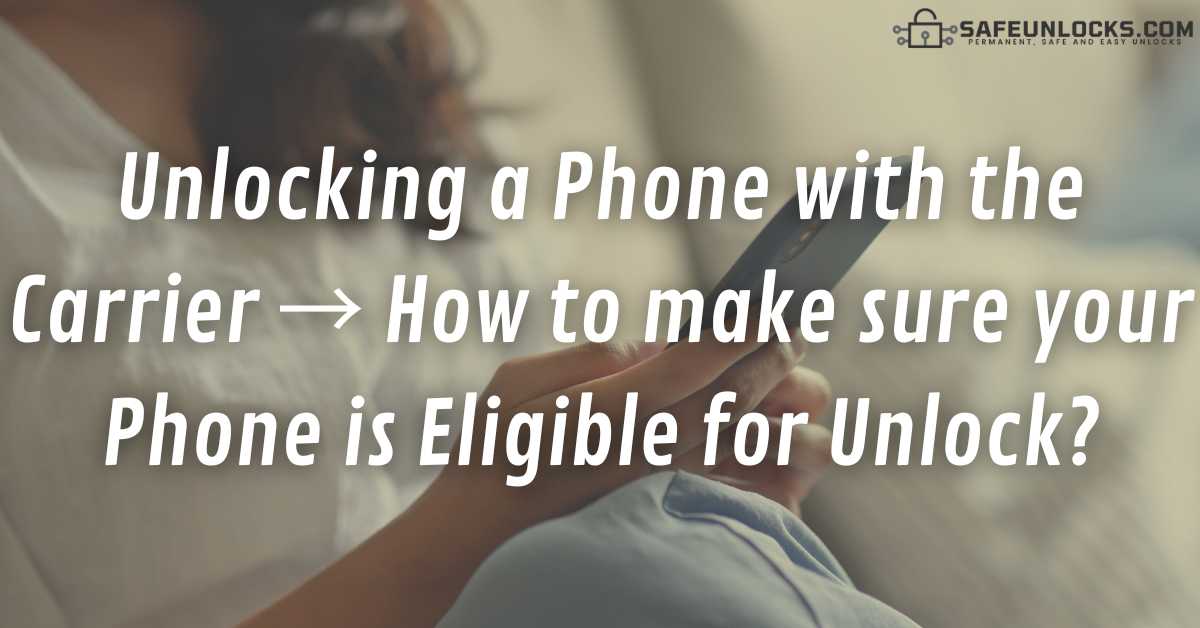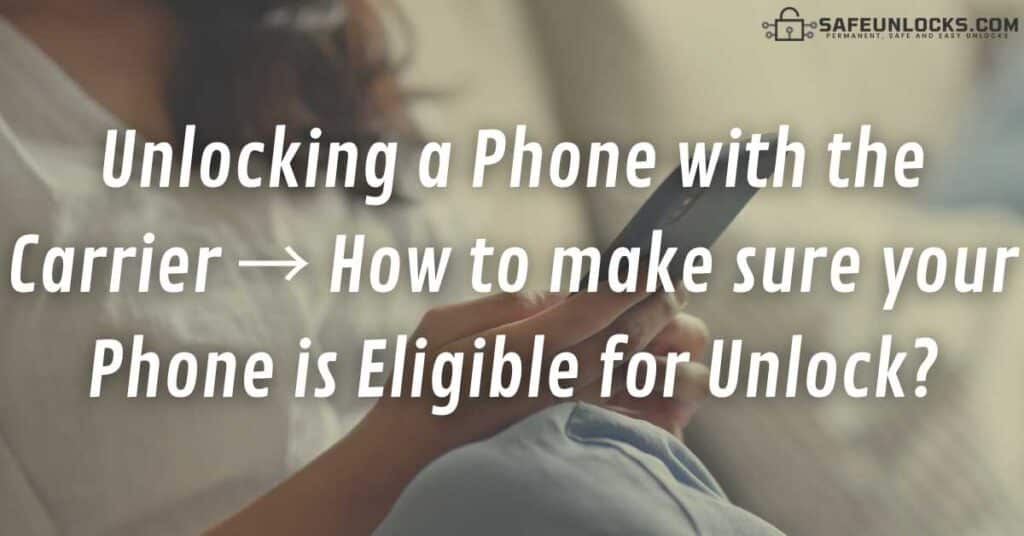 Carriers have eligibility requirements for network unlocking phones to ensure compliance with contractual agreements (remember that anyway, carriers are companies interested in protecting their business interests).
By imposing these requirements, carriers aim to maintain customer loyalty and minimize losses associated with early termination or unauthorized use of their subsidized devices; these requirements can include completing the contract term, settling outstanding balances, or meeting specific usage criteria.
How to know if you meet the Unlock Requirements of your Wireless Carrier
To determine if you meet the unlock requirements of your wireless carrier, you can either review your contract terms of service for any stated unlock eligibility criteria or contact the customer service department of your phone company (or visit their website) for specific information on unlock requirements — keep in mind that the carrier you need to contact is the original one of your locked phone —.
Which is the original carrier of my Phone?
The original carrier of your device is the one with which you bought your phone — it is in fact, the company that is locking the mobile device —, it can be AT&T, Verizon, T-Mobile, or any other wireless carrier that sells mobile phones.
To find out which is the original carrier of your phone, you can check the documentation you received when you purchased your mobile phone (like the receipt or contract) or look for any branding or logos on the device itself (on its back or when powering it on).
How to Unlock Samsung Phone from Carrier without contacting your Carrier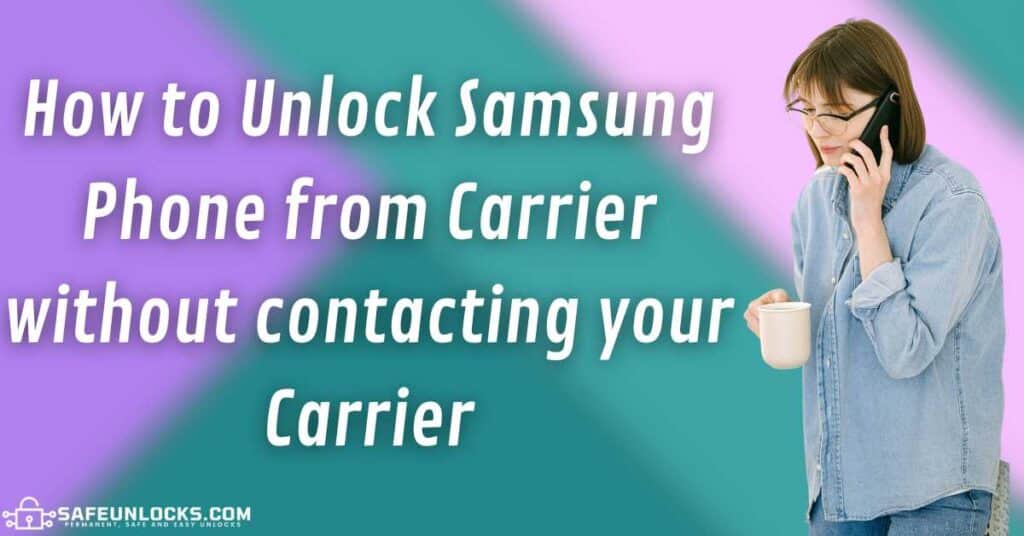 If you want to unlock your Samsung device but don't meet your carrier's eligibility requirements, don't worry, there are still some unlocking alternatives for you! Let's review the SIM lock removal options that you have to unlock your device without contacting your carrier.
Is it Possible to Unlock your Samsung Device by Rooting it?
Rooting a Samsung device itself does not directly unlock the device, but once a Samsung device is rooted, it can provide more flexibility to install custom ROMs or use certain unlocking methods that will require elevated system access.
Unlocking your Samsung Galaxy smartphone through rooting may involve additional steps, such as using specific software or custom firmware, and should be approached with caution. This method is not really recommended as it will void the phone's warranties and potentially brick the device if not done correctly.
Using Third-Party Unlocks to fix Phones locked to their Network
The second and best option that you have to fix your phone (if you were unable to unlock it with the carrier) is with SafeUnlocks. We are a third-party company that offers external unlocks for all phone models, always aiming to help you unlock any phone from its carrier in a safe, fast, easy, and accessible manner, keep reading to know more!
Reasons why you should Unlock your Samsung Phone with SafeUnlocks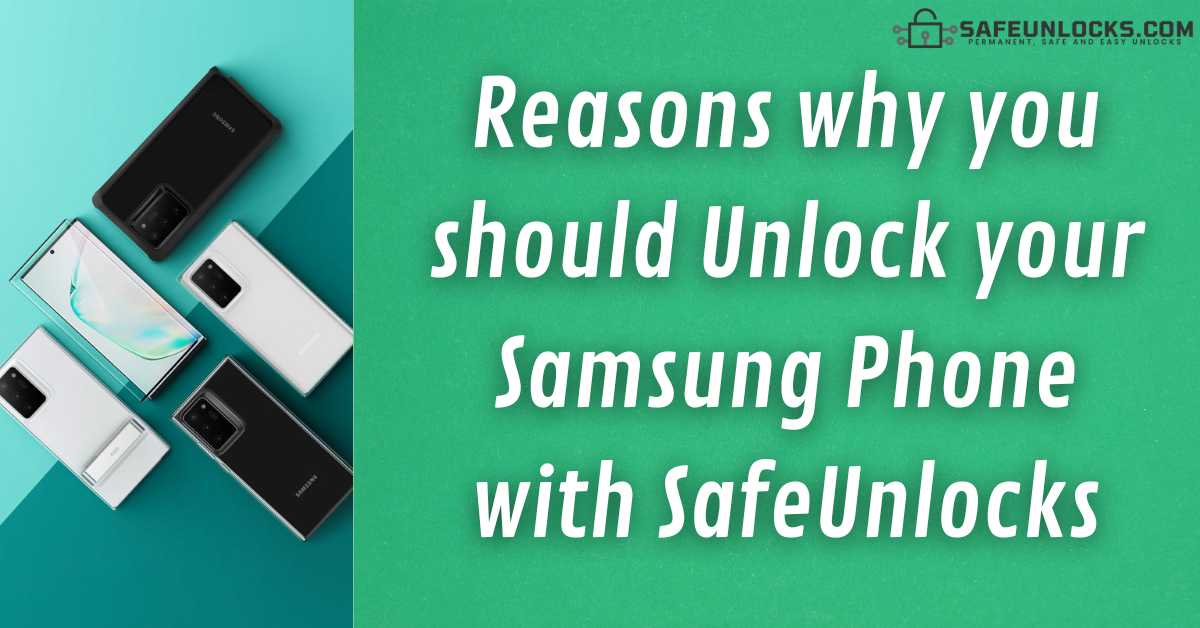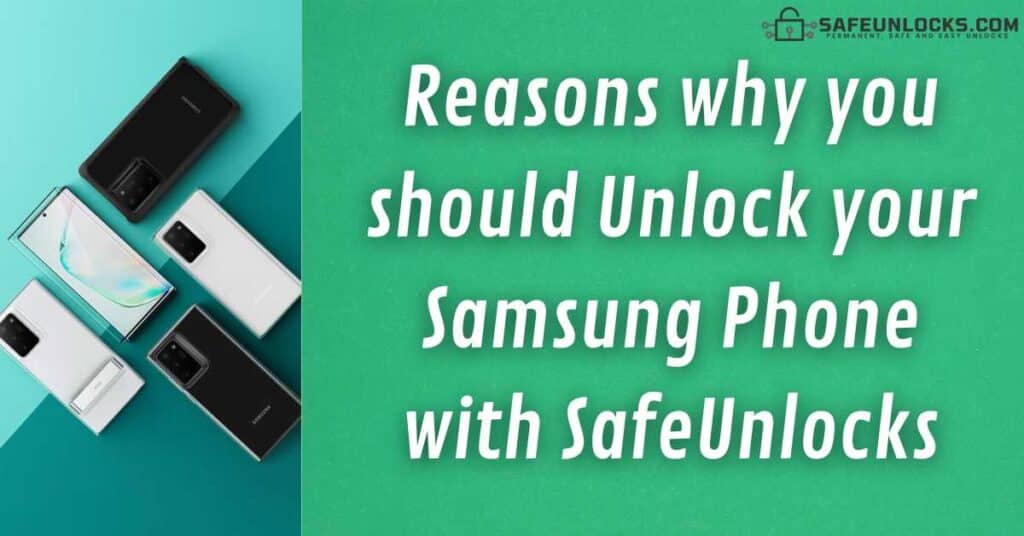 SafeUnlocks is one of the best unlock platforms online because this system is completely safe to use, very effective, and only requires the IMEI number (International Mobile Equipment Identity) to unlock the phone.
We can proudly talk about these benefits because our unlocking process uses the same algorithms that carriers use when you request an unlock code from them, so we generate the exact same code you need to unlock your Galaxy device but without all the requirements and impediments. Let's check the main reasons why this is the best unlock method online!
Regardless of the Carrier to which your Phone is Locked, it can be Fixed!
It doesn't matter with which carrier you bought the phone, our system allows you to unlock all devices from all companies without having to call the carrier or contact the phone's previous owner (in case you purchased your phone from a second-hand seller). In addition, you can of course unlock any Samsung phone, but moreover, all phones are compatible with SafeUnlocks regardless of their brand or model!
Your Phone will be Unlocked Permanently!
After you place the unlock request and enter the unlock code into your locked device, your phone will become successfully unlocked permanently. This means that you'll be able to use a new carrier if you want and keep using different networks without having to worry about the lock being reactivated.
It is very Easy to Generate your Network Unlock Code!
If you want to get started now, you can rest assured the unlock process is very easy and our platform is so friendly. Just click here to obtain an unlock code for your Samsung device and start enjoying it now!