The PUK lock is a pretty important safety measure implemented by default in SIM cards. It is meant to protect all the data stored in your SIM like your contacts, call log, SMS messages record, etc. because all those pieces of personal information should remain private for your security. But, what happens when you as the owner of the SIM get locked out of your SIM?
Well, we have created this quick guide to answer that question! Learn why and how to unlock SIM card without PUK code iPhone with our ultimate SIM-lock removal tool and get rid of that problem now.
How do I disable or change my SIM PIN Code without its PUK Code?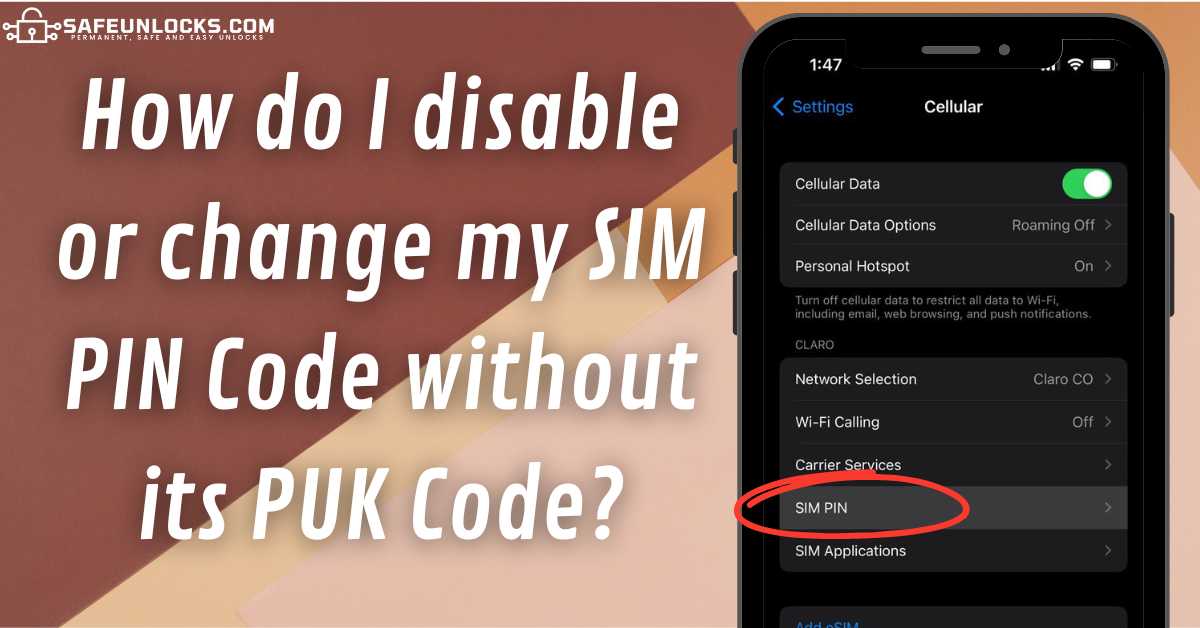 Disabling the SIM PIN on an already locked SIM card is not possible because it won't appear available for settings modifications on your iPhone, so you'll have to unlock it first. However, you have nothing to be worried about, if your SIM is already locked you just need to fix it before you go ahead and make the change or deactivation on your SIM lock settings.
We'll leave here the steps to disable the PIN protection on your SIM card, but to understand a little better how to unlock your SIM card just check the heading below where we explain in detail the alternatives you have to find your PUK code or alternatively, get a new one with us.
Steps to Remove the SIM PIN Protection on an iPhone
Disabling the PIN code or changing it to a new one you'll remember better is not complicated at all. All you need to do is to enter the SIM card into your iPhone and:
Open its settings app.
Click on the "Cellular" tab.
Look for an option called "SIM PIN".
Click on it.
You will be asked to enter the PIN code because you are anyway making modifications to a feature enabled to protect your SIM card, but after you enter that code, you'll be able to either deactivate this function or change the PIN without a problem.
How do I get my SIM PUK (Personal Unlock Key) Code?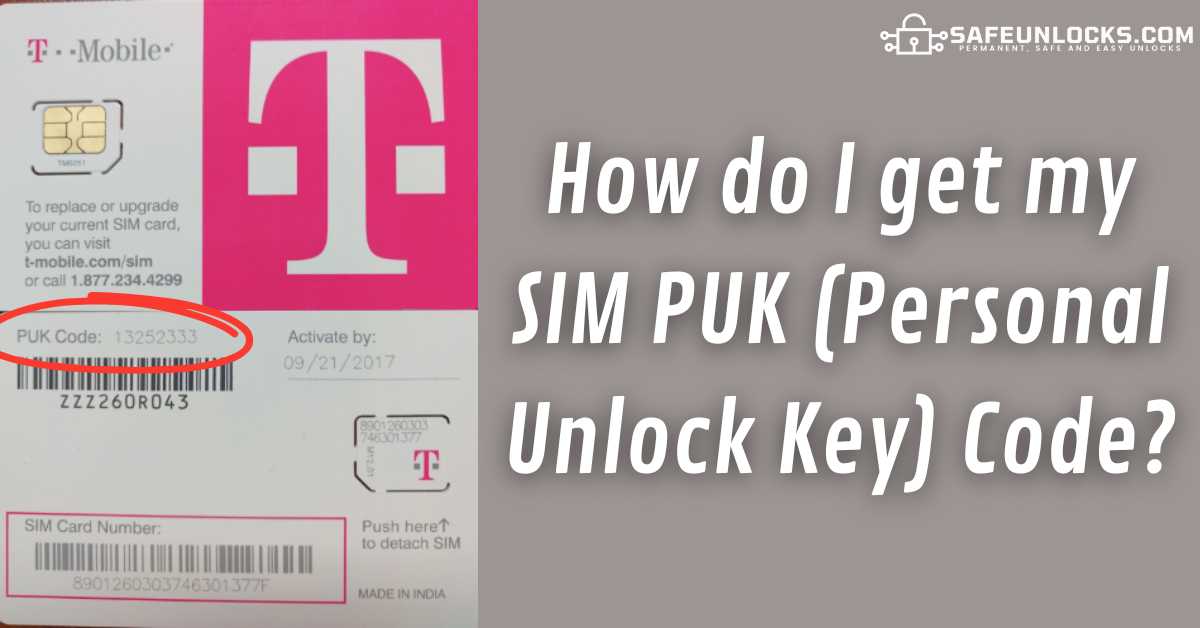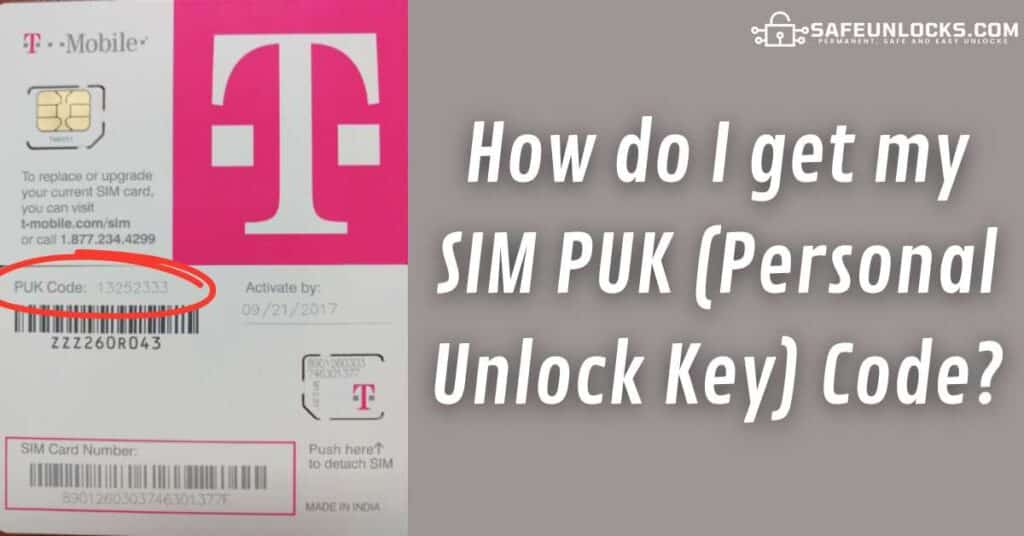 Unlocking your SIM card is not really a big deal once you have your PUK (Personal Unlock Key) code, but where is it supposed to be? Well, let's check together the different options you have to find this secret code you need to enter into your phone to unlock the SIM.
Check out the Plastic Card and/or Packaging of your SIM
Do you remember that when you first got your new SIM card it came attached to a bigger plastic card? Well, the easiest option you have to get your PUK code is to check out that plastic card or the original packaging of your SIM. That number is usually printed on it but you might have to scratch them out because it is commonly covered for security.
Contact your Carrier and get the PUK Code via Customer Service
Some carriers have an online option for their users to get their PUK code through their account on the carrier's website, so you can check there and see if your carrier's online platform works for you, but if you are unable to get the code that way, you might need to call customer service or go personally to one of their offices and complete an identity verification process for them to help you out.
How much is it to Unlock a SIM Card without its PUK Code Online?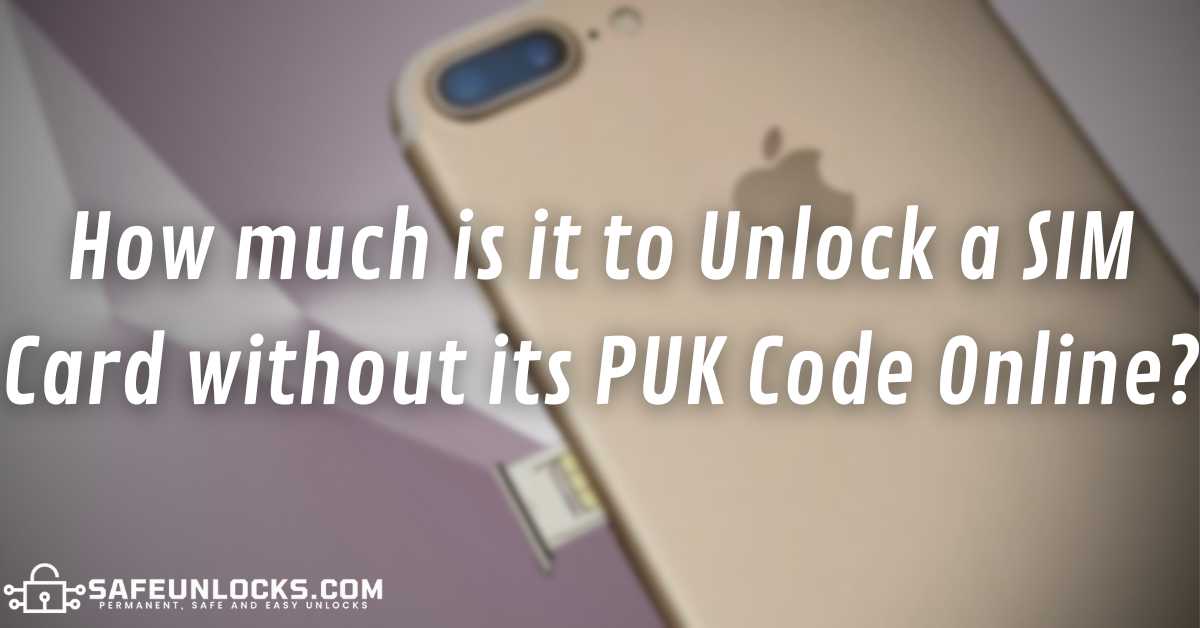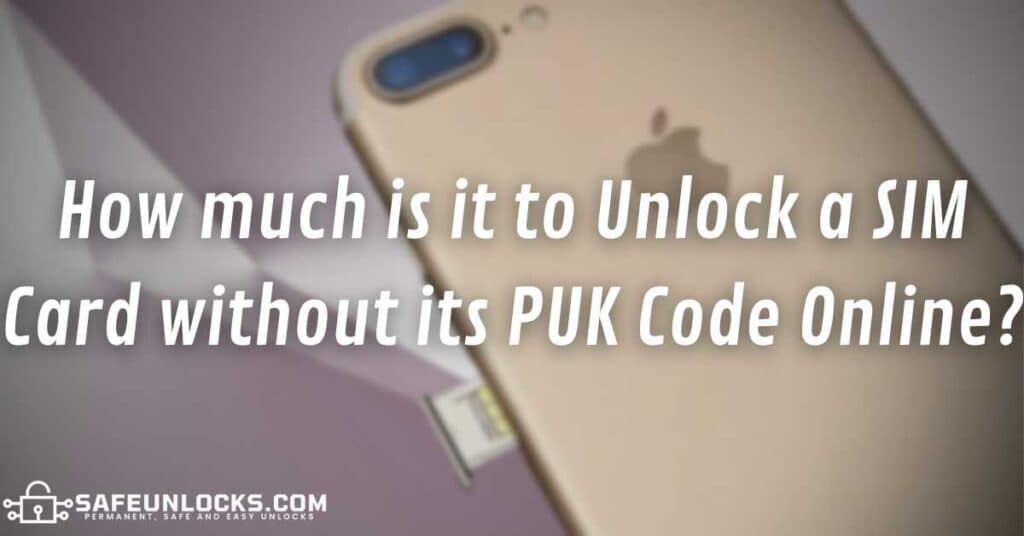 Our services do have a cost, but don't worry! Unlocking a SIM card without knowing its PIN and PUK code with us is actually very affordable. SafeUnlocks charges $1 per unlocked device, it is a fixed price that you'll need to pay once and that will cover the whole unlock procedure through our PUK-removal software.
With that $1, you are getting a fast, reliable, easy, and safe way to unlock your SIM card without having to waste your time with the carrier and without having to know your PIN or PUK code, so if you forgot them and locked your SIM card by accident, it's fine! SafeUnlocks is here to help.
Why should you Choose SafeUnlocks?
This is one of the best ways to unlock SIM cards for many reasons! First of all, there is no need to worry about PUK-unlocking eligibility requirements like the ones carriers have and you don't have to be the original owner of the SIM either.
In addition, SafeUnlocks allows all users to unlock their devices, regardless of their location or service provider, so you can access our services 24/7 worldwide no matter which is your SIM carrier, so everything always goes very smoothly with us.
How to Unlock SIM Card without PUK Code iPhone with SafeUnlocks?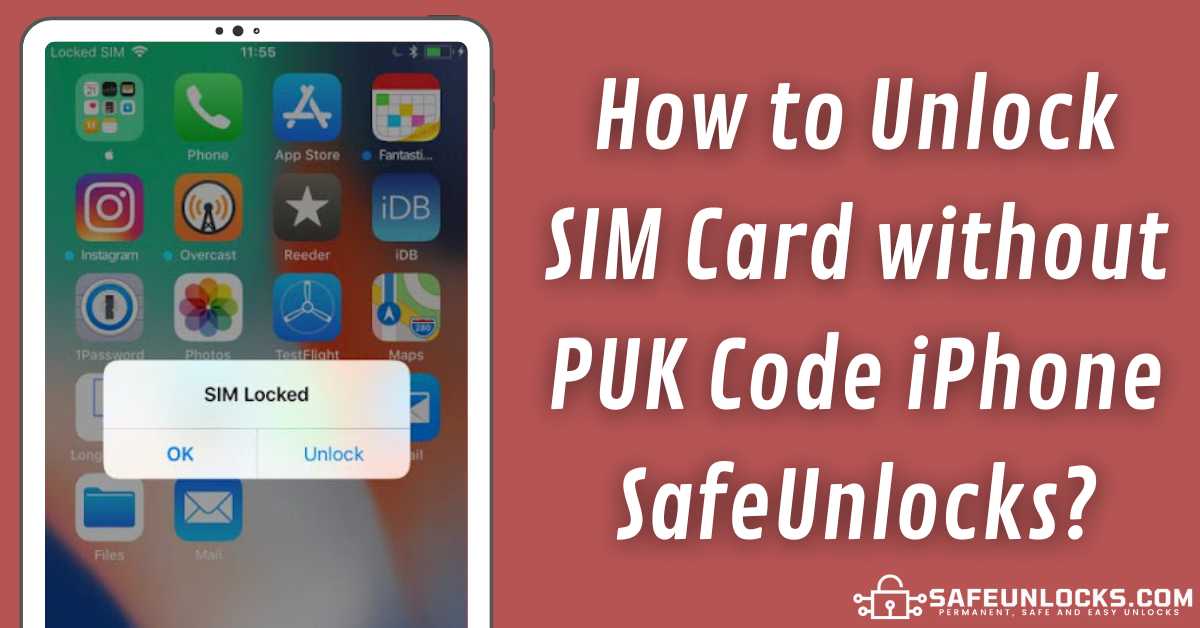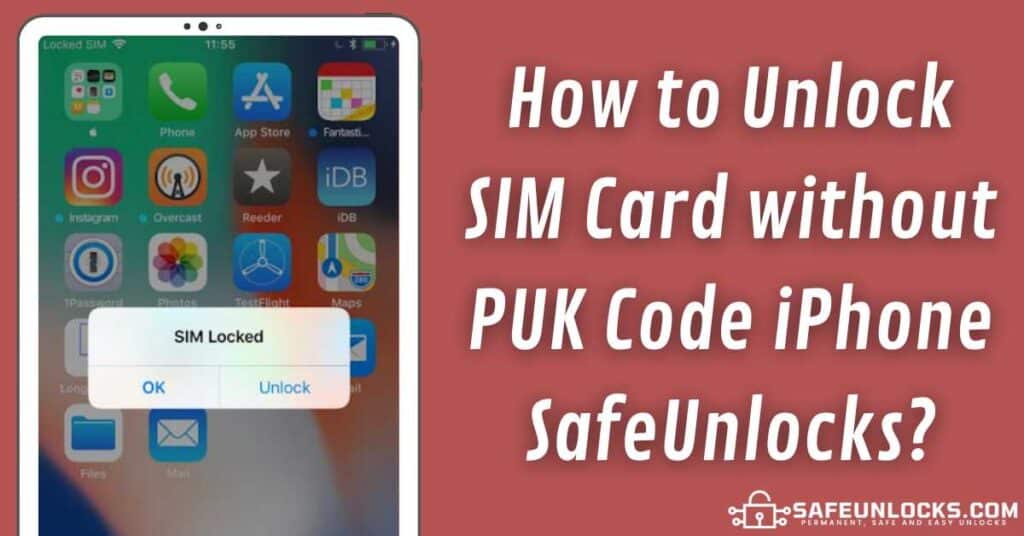 You will see in a minute that unlocking any SIM card with us is incredibly simple and easy to do. There is no need to provide any private information or go through a long and complicated process… All you will need to do is to place the unlock request and let us do the rest! Check here how.
How to place an Unlock Request on SafeUnlocks' Unlocker Platform
All you'll have to do is to fill out the form you'll find on the PUK unlock section of SafeUnlocks' official website. You won't be asked for anything weird, you just need to provide your name, email, and phone number for our system to start working on your case.
Then you will be asked to create an account with us so that you can access our payment gateway and generate the $1 payment we mentioned before, but if you already have one it'll be just a matter of logging in and continuing with the process.
What to do after receiving the PUK Code?
After you complete the process you'll need a couple of minutes while our system processes the request and shows you your corresponding PUK code. Once you have it, you'll just need to insert the locked SIM card on your iPhone or Android and wait until the SIM-lock pop-up screen appears, then enter the code and enjoy a fully unlocked SIM card!