In SafeUnlocks, we know that unlocking PUK-locked SIM cards can be very frustrating and you can end up wasting both time and money. That's why we want to talk to you about how to unlock PUK locked SIM cards with SafeUnlocks and why we are considered to be the best PUK-removal online method. Get to know our fast, reliable, and easy-to-use unlock platform, and get rid of that lock now!
What is a PUK Code and why do I need it to Unlock my SIM Card?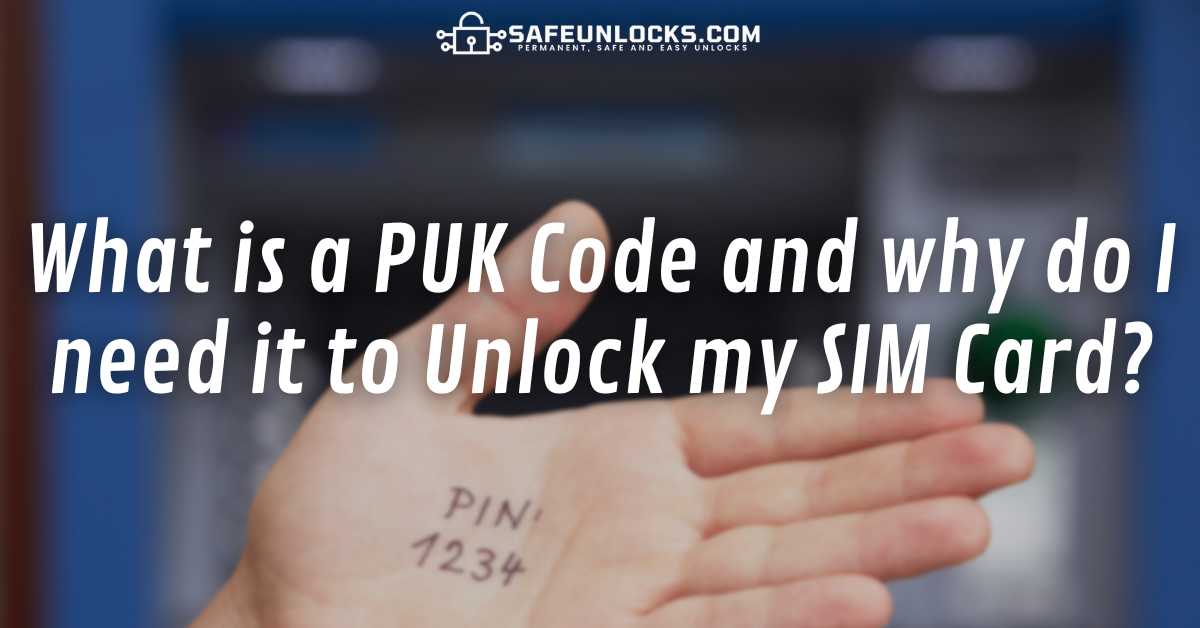 The PUK code is a numerical password that your SIM card has just in case you forget your SIM PIN code and enter the wrong PIN three times in a row. You can think of it as a kind of backup password to prove your identity that you have in case you accidentally lock your SIM!
What happens when a Mobile Phone is SIM-Locked?
If you enter the PIN code wrong too many times and SIM-lock your phone, the SIM card will stop working completely until you enter the PUK code on the device to unlock it. When that happens:
Your phone is automatically disconnected from your SIM network.
You lose access to all the information stored on the SIM.
A lock screen starts appearing prompting you to enter the PUK code.
How do I deactivate the SIM Lock on my SIM Card?
To remove the PIN/PUK protection on your SIM, you'll need to go to your phone's settings app and look for the "Cellular" or "SIM Security" option, the name changes but you are looking for theWhere do I find the PUK Code (Personal Unlock Key) of my SIM to Unlock it?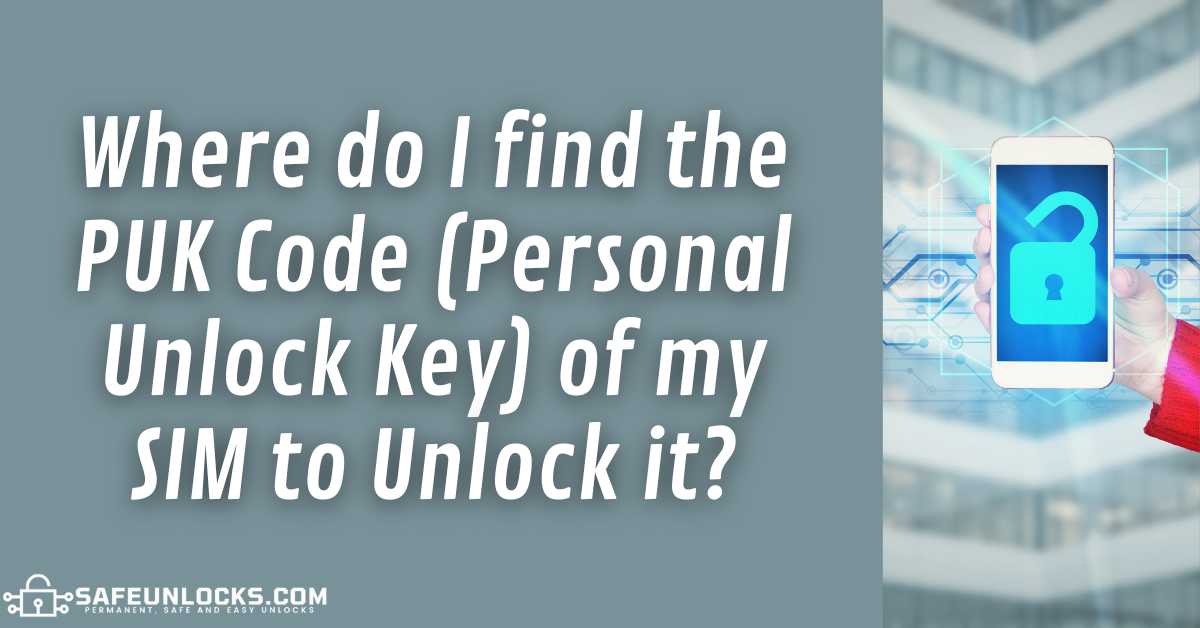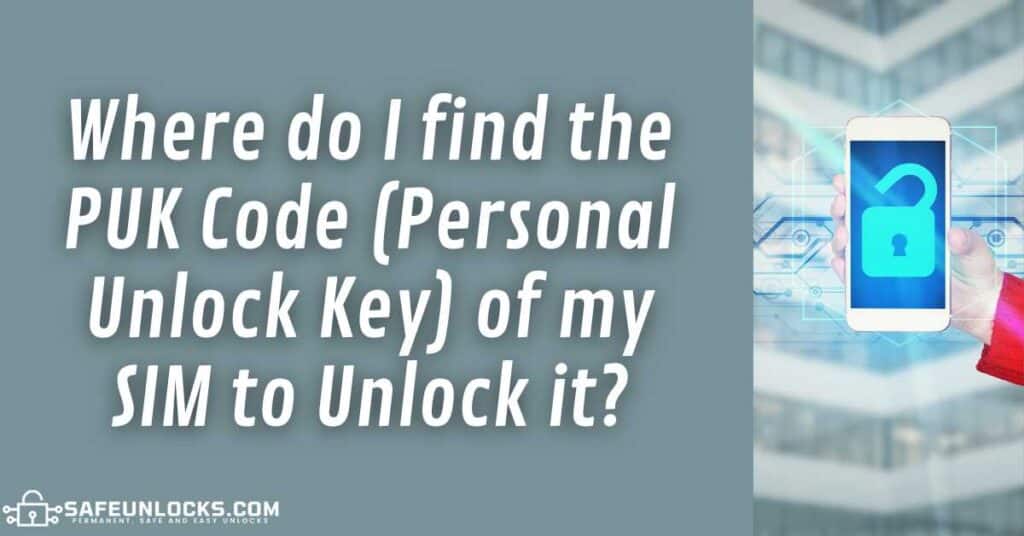 The SIM card PUK code is usually printed on the backside of the SIM pack or in the plastic card that the SIM card was snapped out of. You will find the PUK number there along with the SIM card mobile number and the PIN code you entered wrong before.

If you don't have your SIM card packaging, you can also try contacting your carrier's customer support team, but they might not have your default SIM PUK or PIN on record, so it can be pretty much a waste of time.
What to do if you are Unable to find your PUK Code
If you have lost your PUK Code, there are two ways for you to get rid of the SIM lock. The first option you have is to contact your network service provider to request a backup PUK code. Now, even though this is the official way to get a forgotten PUK code, keep in mind that this might take a while because of all the procedures the carrier has to follow, and that's where SafeUnlocks' alternative appears to help you.

If you don't have the time to complete the process with your carrier, then you can use an external unlocking service like SafeUnlocks. Keep reading to know how to fix your locked SIM in no time and for only $1 per PUK-blocked phone!
Learn How to Unlock PUK Locked SIM Cards with SafeUnlocks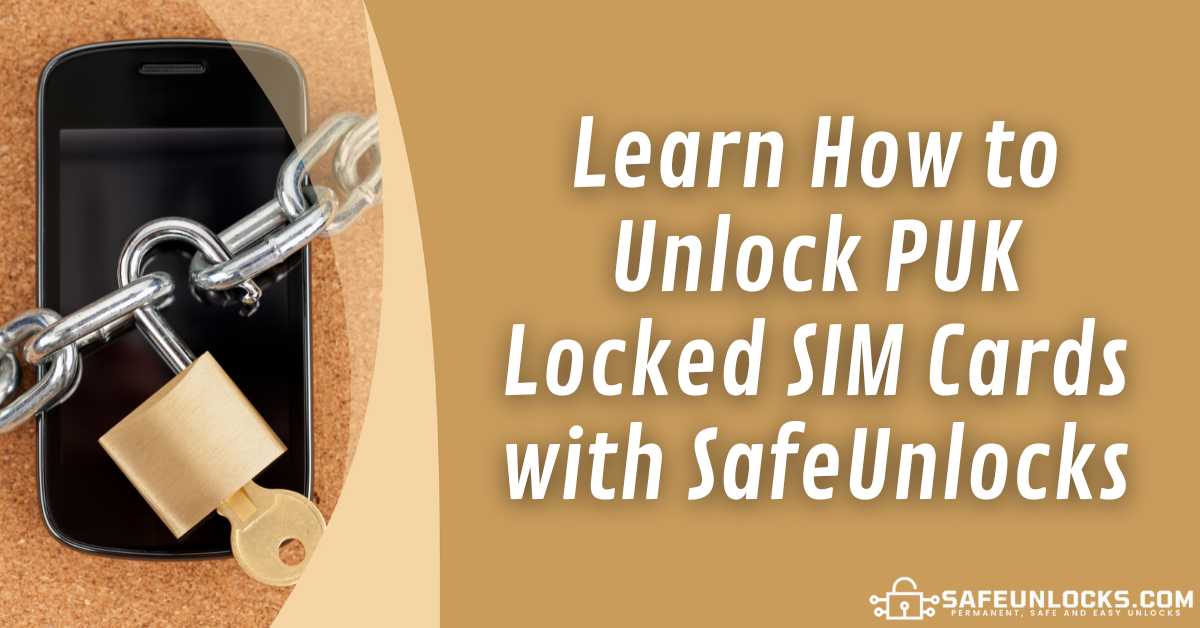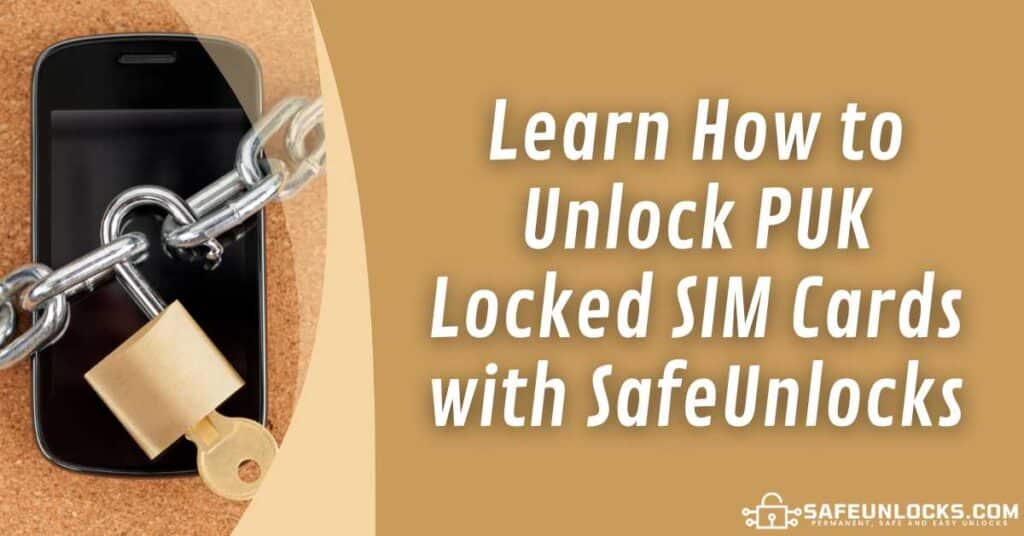 Getting the PUK code to unlock your SIM doesn't have to be a tedious and complicated process at all! This task can be very simple and effortless if you use SafeUnlocks' PUK-removal platform that ensures an effective, fast, and safe unlock. Check the following steps to get rid of the PUK problem and unblock your SIM card with SafeUnlocks' easy-to-follow process!
First Step to Unlock a SIM Card with SafeUnlocks
The very first thing you'll need to do to unlock a SIM with us is to place the unlock request so that our system starts working on your case. To do so, just fill out the form that will appear on your screen after you click here. Make sure to have the following key pieces of information ready: