Unlocking a SIM card without a PUK code can be a frustrating experience, but you have nothing to be worried about! In this article, we'll talk about the best alternative on the internet to unlock SIM card without PUK code and without having to contact the carrier. Keep reading and regain access to your SIM in a matter of minutes!
What are PIN and PUK Secret Codes for?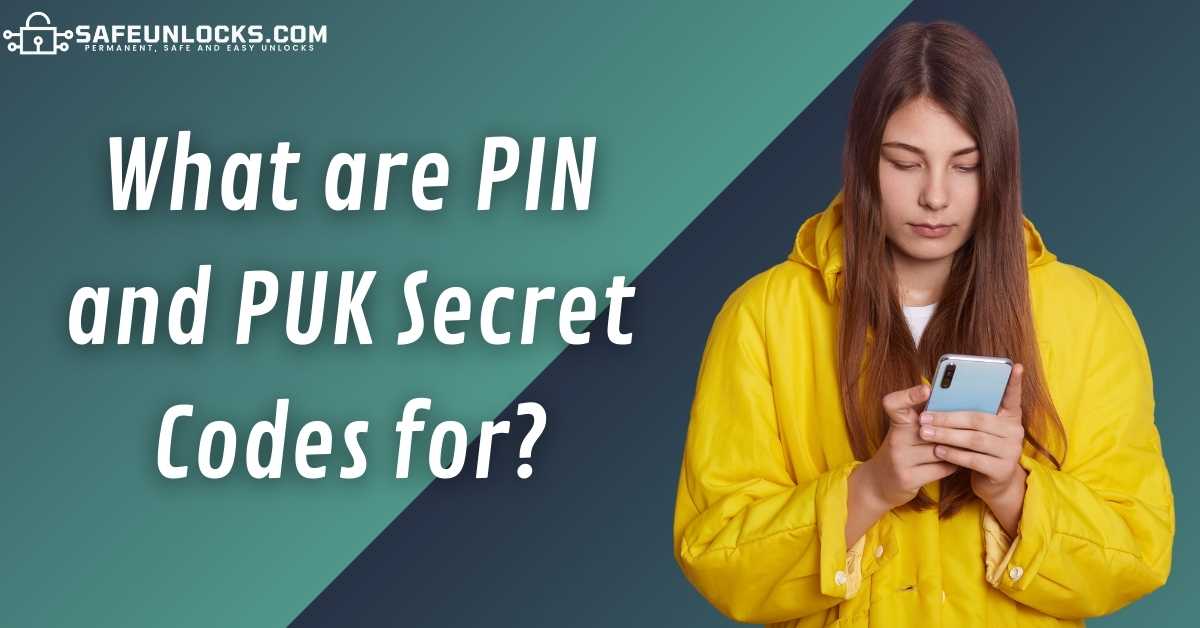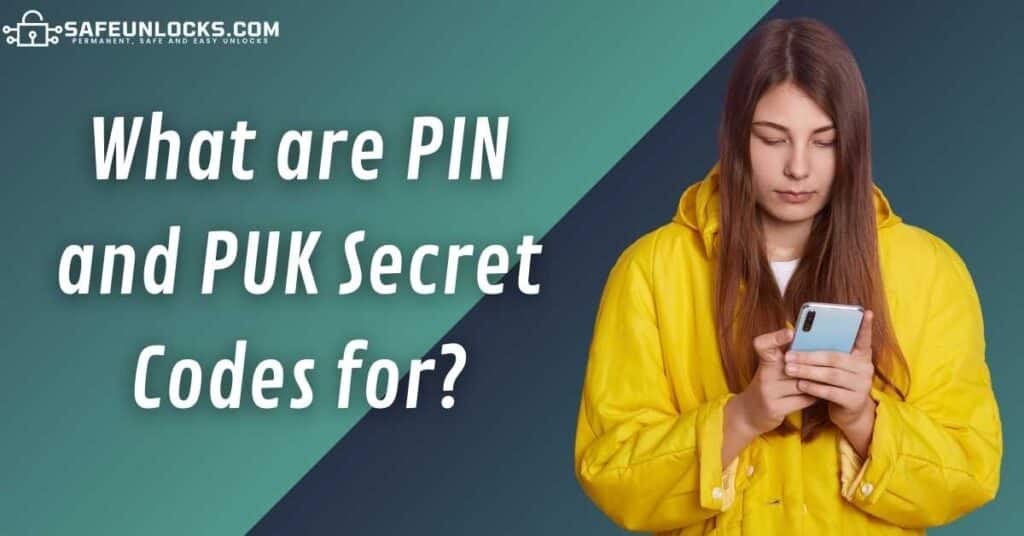 PIN and PUK codes are secret numbers that come by default on your SIM card when you purchase it, they are meant to be like a security layer so that nobody but you can access your SIM without authorization or permission.
The PIN code is the first layer, it's a numerical password you must enter every time you insert the SIM card into your phone or turn it on. Now, the PUK code is the secondary safety layer, it's an 8-digit code you are asked to enter into the phone if you locked your SIM card because you entered the wrong PIN code three times or more.
Why would a SIM card need this kind of Protection?
We know this can sound a little bit excessive for a SIM card. However, you might have noticed that, for example, your contacts and SMS messages can be stored on the SIM… And that's the risky aspect of SIM cards that makes them need some safety measures.
If a third party gets your SIM, it could be very dangerous because they can steal your information and scam people in your contacts list or use personal details on your private SMS to scam you. So all in all taking good care of your SIM and having these kinds of safety measures is important.
Can I change the PIN Code of my SIM Card?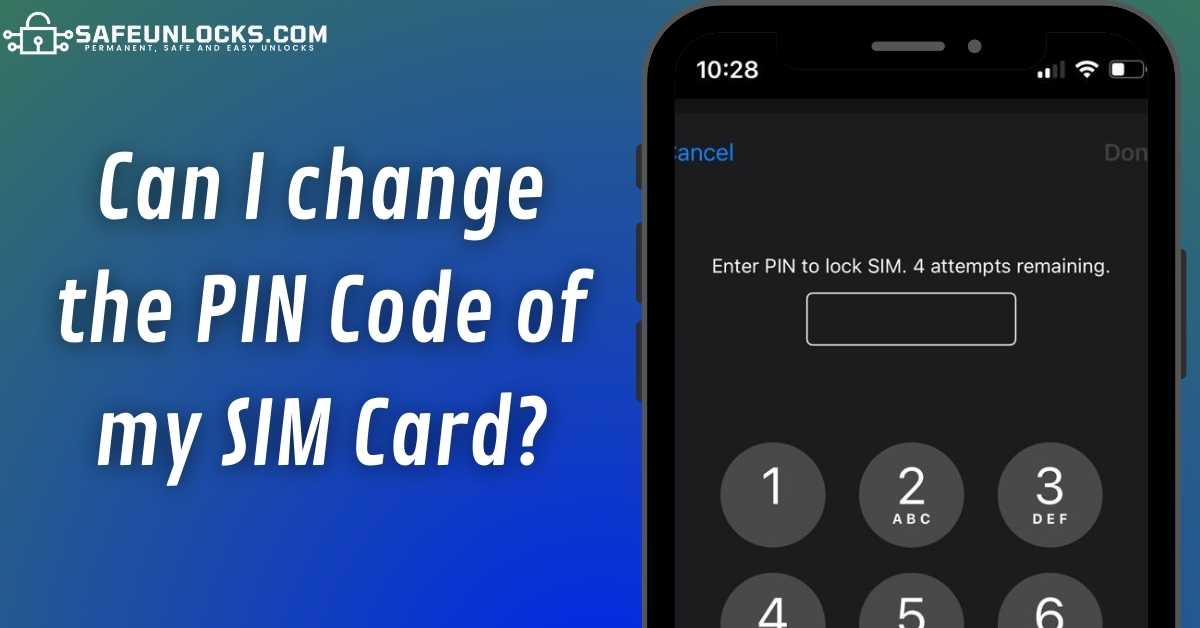 Of course! All you have to do is go to your phone's settings app and open the SIM settings, SIM security, or "Cellular" option. Remember that the name of the tab changes depending on the brand and model of the mobile phone but in general, you are looking for the settings of the SIM card on the device to change or deactivate the SIM PIN protection.
Now, it is worth highlighting that to do that you'll need to have your SIM card unlocked… So if it's already SIM locked you will have to take care of that first.
Ways to unlock your SIM Card if you forgot the SIM PUK Code
Forgetting the PIN or PUK code of your SIM card — and even that there is a SIM PIN — is more common than you would think. However, there are certain alternatives to fix your locked SIM, for example, you can contact your carrier or use an external service like SafeUnlocks'.
Anyway, we of course 100% recommend our service as our software can unlock your SIM card without entering the PUK code, without so much paperwork, and without having to go anywhere or do complicated procedures to complete the SIM unlock.
SafeUnlocks: Best Alternative to Unlock SIM Card without PUK Code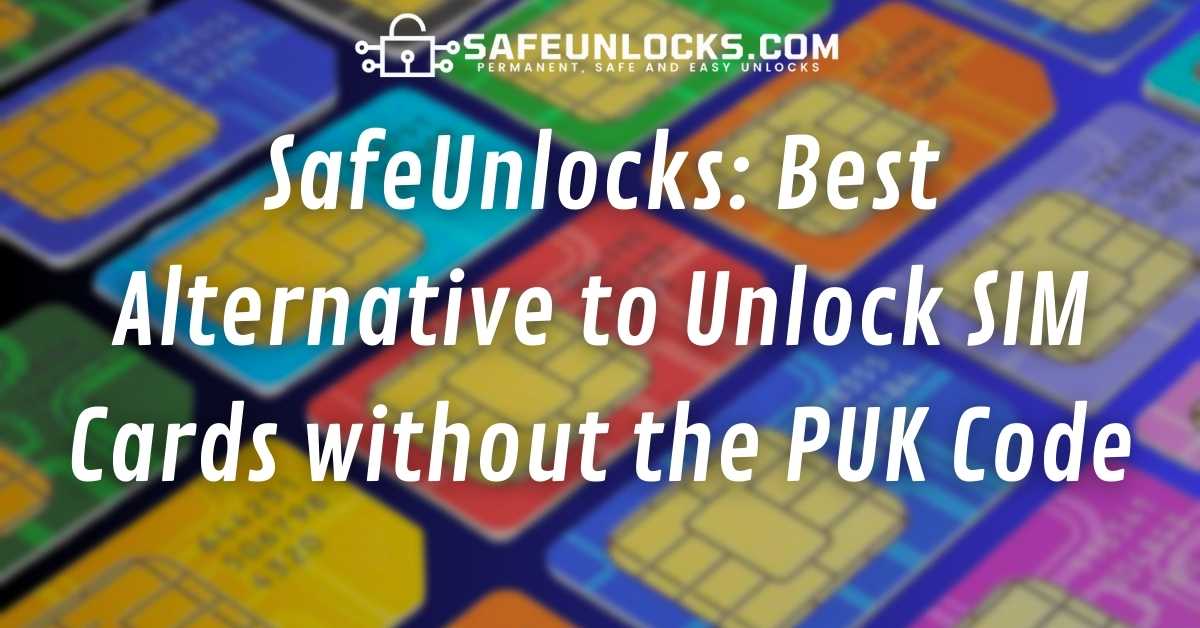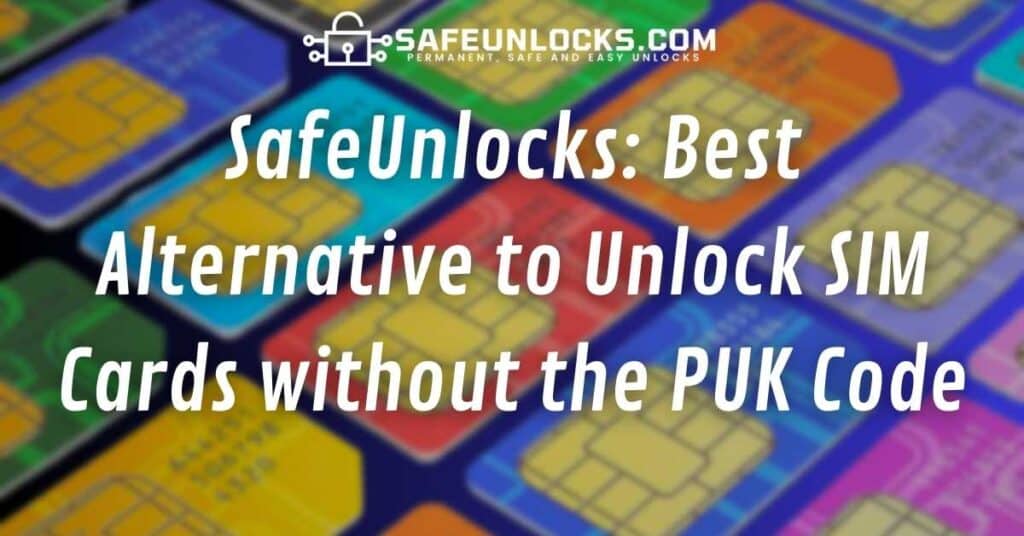 Among the so many ways to unlock a SIM card on the internet, ¡SafeUnlocks proudly stands as the best one! We offer you a very easy and safe alternative to unlocking the SIM card on your phone from the comfort of your home in just a matter of minutes.
Learn how to Unlock SIM PIN-Locked Phones
All you need to do is to visit SafeUnlocks.com, which is our official website, and go to the "PUK Unlock" section. Once there, you'll just need to enter this required information into the form on your screen:
Then it'll be just a matter of following instructions while the system generates the temporary PUK code to remove the SIM card's lock. Make sure to enter the correct information and to have a stable internet connection!
How much is it to fix a Locked SIM Card with SafeUnlocks?
Getting your temporary SIM card's PUK number to remove the SIM card lock and get to set a new PIN code with SafeUnlocks is one of the best alternatives on the internet. The whole process will only cost you $1 per unlocked SIM, this is a one-time fee that won't change regardless of your phone's brand or SIM carrier. Unblock your SIM card now!
How can SafeUnlocks fix my SIM Card without a PUK Code or SIM PIN Code?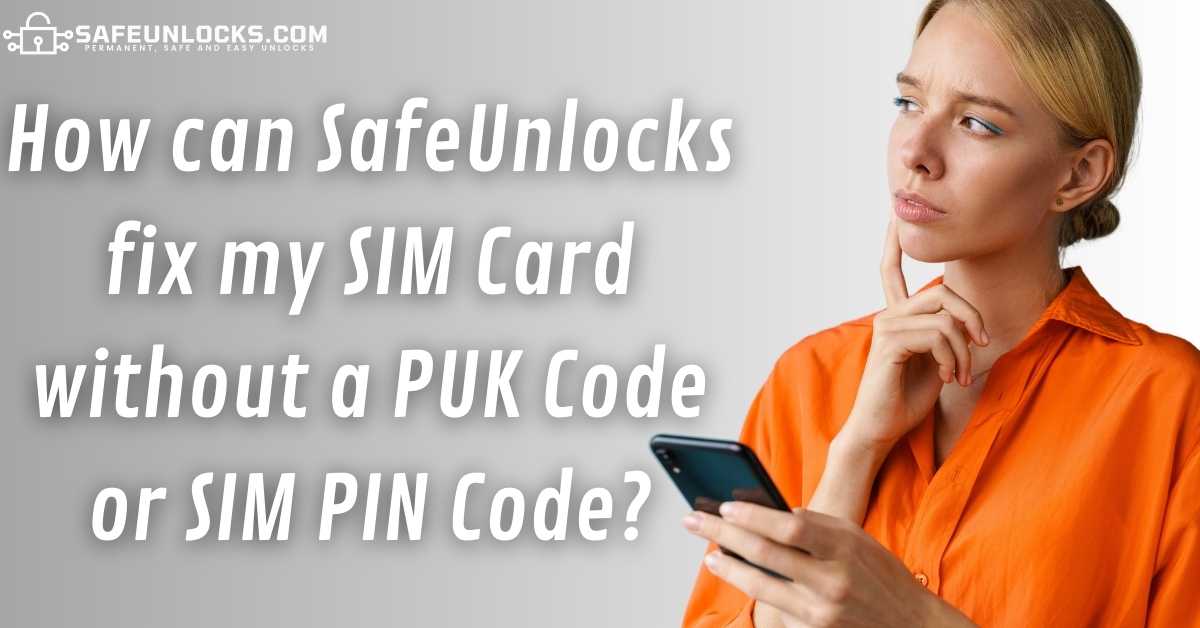 At this point, you might be wondering how can SafeUnlocks unblock a SIM without getting the PUK code or its previous PIN code. Now, we are of course not an APK file that you have to download into your phone for it to work, and we definitely do not require you to root/jailbreak your device to work; in fact, our method is simpler than that.
SafeUnlocks is a remote program that counts on certain special algorithms that can get your PUK code, or at least a temporary one, that is 100% compatible with your SIM card. That makes us a perfect option for those who don't have a PUK code but are dealing with a locked SIM, so if that's your case, you should get started now!
Is it Safe to use this way to Unlock SIM Cards?
Requesting your PUK code to SafeUnlocks is completely safe! In fact, this is one of the safest methods to unlock a SIM because it is not intrusive, so don't worry about this. Rest assured that any way we count on SSL certificate protection and your information is protected at all times.
How Long will it take for me to get my PUK Code?
If your SIM card is locked and you want to proceed with SafeUnlocks' unlock method, this is your lucky day! Our unlock process won't take you more than 20 minutes, it is not necessary to contact your carrier or something like that, and the unlock is permanent. Get started now!